Higher Testosterone Associated with Longer Rest Interval
Although optimal rest interval is a key variable that's hotly debated in any given weight training program, it's surprising the lack of research that exists on the subject. This is especially the case when compared to variables such as total weight or rep/set number, for which there is oodles of research.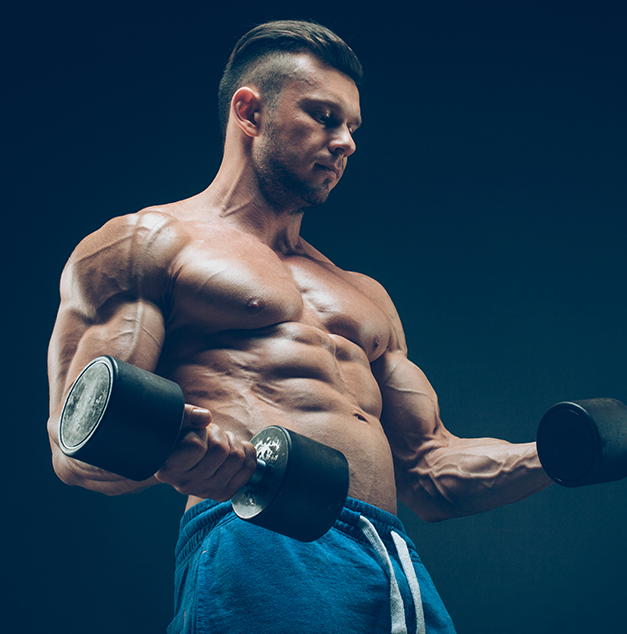 Cognisant of this, researchers from Rio and Texas recently collaborated to complete a simple but practically useful study comparing hormone responses when performing an identical bench press regime that differed only in rest interval. More specifically, the researchers were looking at anabolic hormone responses to a simple high intensity bench press regime that consisted of 5 sets of 3 repetitions performed at 85% of 1RM, with either 1- or 3-minute rest between sets.
Subjects were young (avg. age ~25y) with a history of weight training who exhibited an impressive average bench press relative strength of 1.3 ± 0.1 kg per kilogram of body mass. This means a guy weighing 75kg had a 1RM of approx 97.5kg.
Hormones measured included total testosterone, free testosterone, cortisol, testosterone/cortisol ratio, and growth hormone. Levels were measured at pre-workout, and immediately, 15 minutes, and 30 minutes post-workout.
The short and long of the findings were that the 3 minute rest period tended to produce superior anabolic hormone profiles across the board. As shown in the graphs below, resting for three versus one minute didn't always result in higher anabolic hormone levels, but it did generally lead to higher sustained levels; especially in the case of total and free testosterone.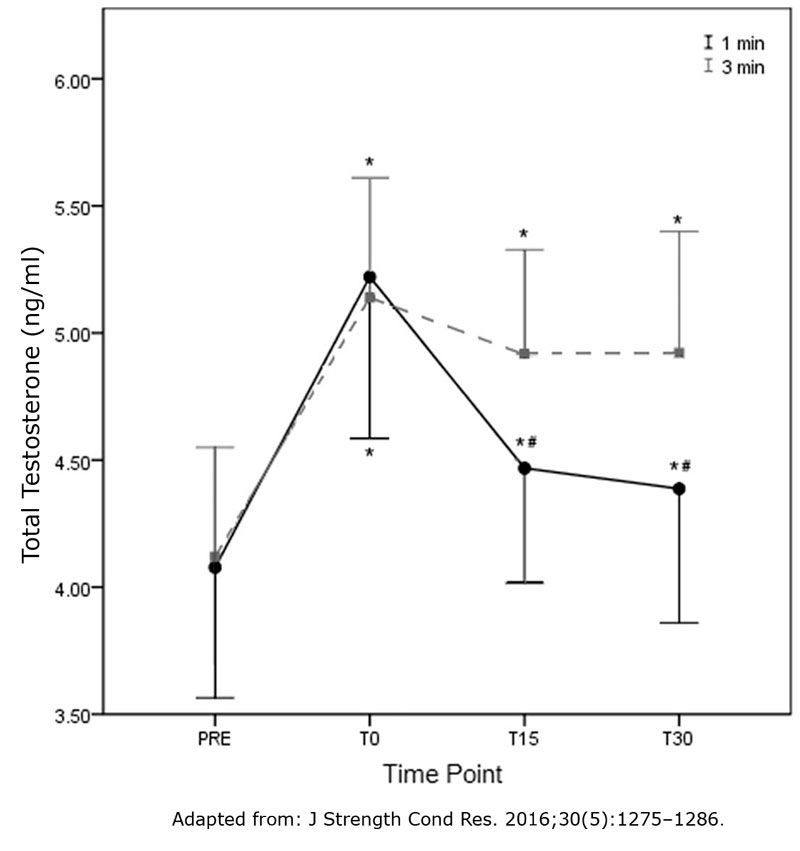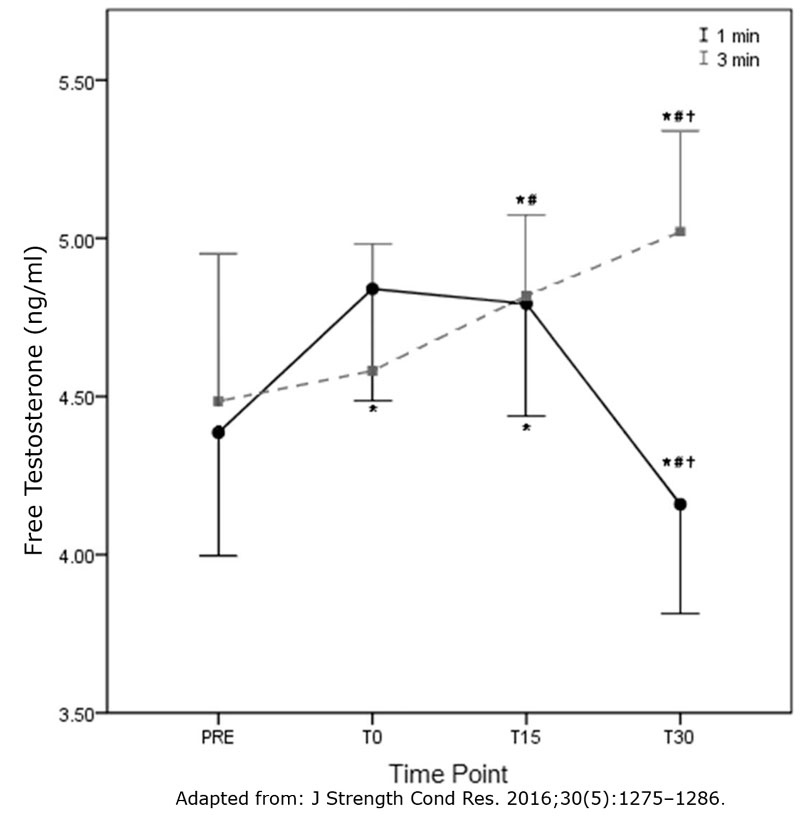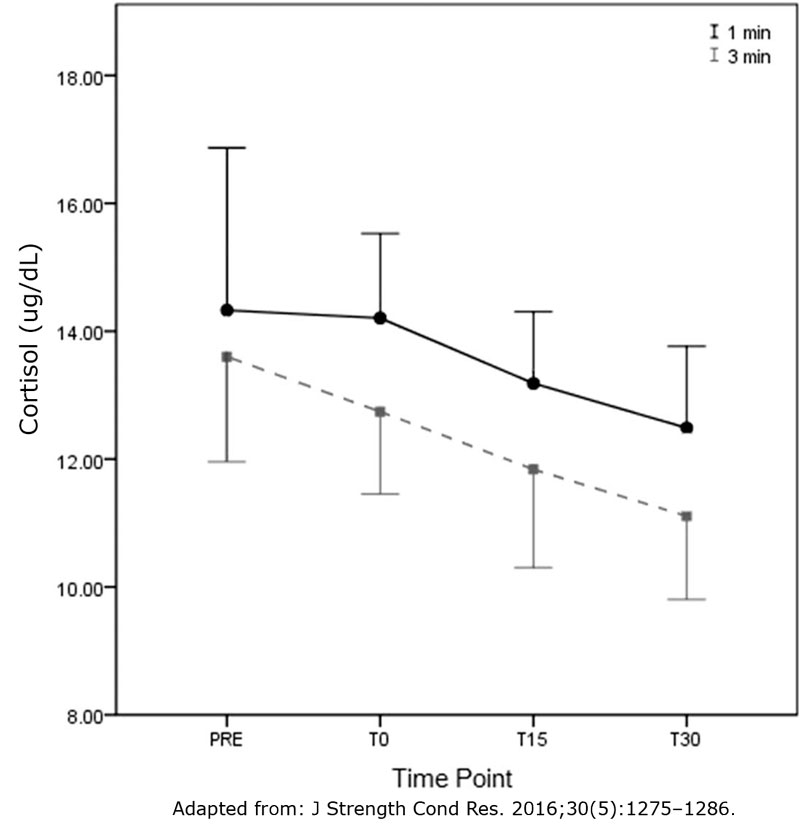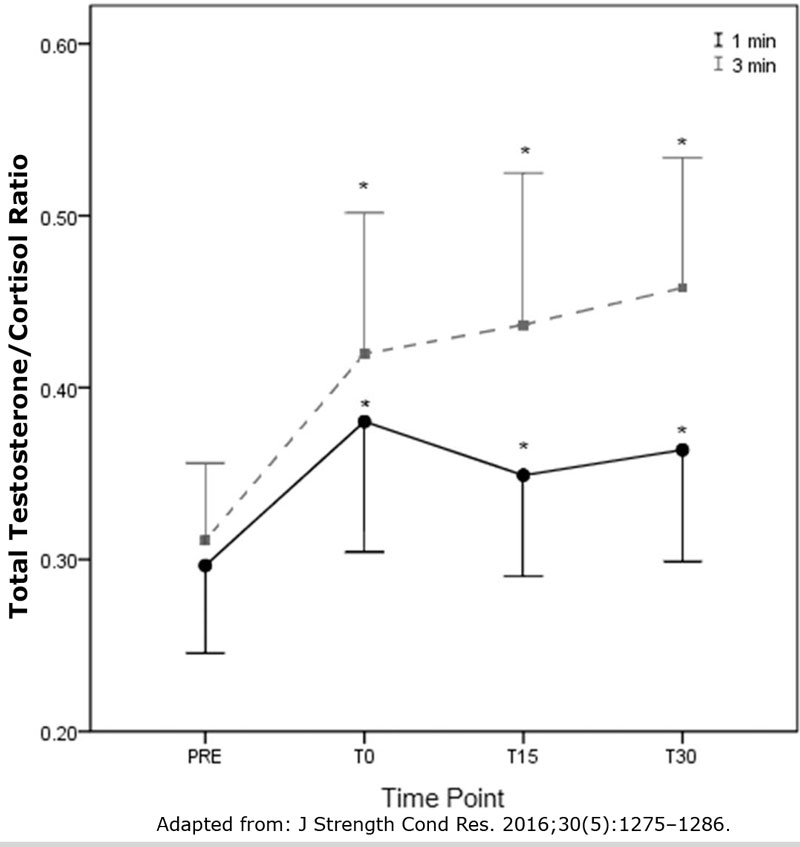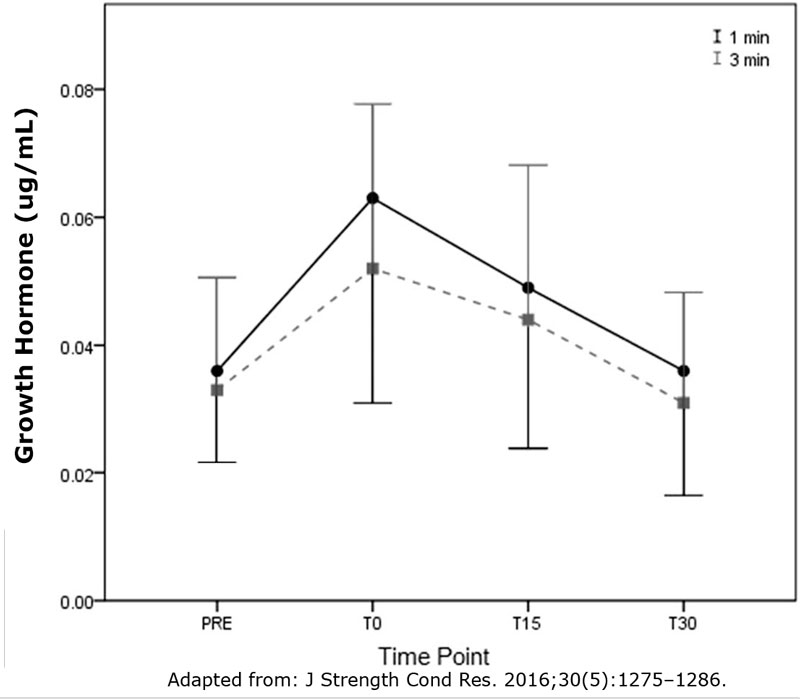 When applying the findings of this study to everyday weight training, it's important to specify that these effects were only seen when performing a single high-intensity exercise (i.e. bench press 5 sets x 3 reps @ 85% 1RM). It's impossible to say whether the same response is likely when performing a more typical 'bodybuilding' type workout with reps ranging from 8-12 at an intensity of 65-80% 1RM.
But if you're an individual that regularly incorporates maximal strength training with reps in the range of one to three, then you might want to try some workouts with longer rest periods to see how it affects your strength and recovery.




Scudese E, et al. Long rest interval promotes durable testosterone responses in high-intensity bench press. Journal of Strength and Conditioning Research. 2016;30(5):1275–1286.