The Healthy Bodybuilder

Bodybuilding For Body & Mind
Bodybuilders who eat correctly and exercise, may believe themselves to be healthy but is this really the case? Unfortunately for some, it is not so. An indicator of health is how physically fit someone is, as well as their ratio of body fat to muscle tissue. Another indicator is how happy someone is. When these are used as measures, how many bodybuilders do you know would pass the test of being called 'healthy.'
Bodybuilding For Health
For some, bodybuilding reduces stress, improves health and the quality and length of life. For others, however, it fuels the ego, causing the person to become egotistical. Selfish attitudes fuelled by egos can have devastating effects. Bodybuilding should not be undertaken to boost your ego or pr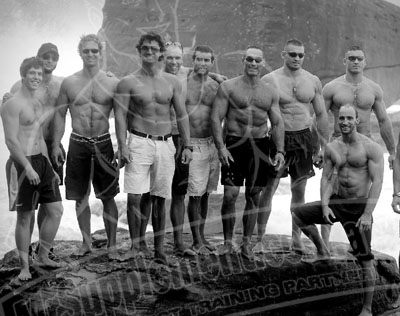 ove your self worth. Bodybuilding should your way of trying to become a better person, through enhanced mental and physical health, which will improve your relationships with others. When bodybuilding feeds your ego, damage to your life and relationships is imminent as you become arrogant and self-centered. When your inspiration turns to obsession, the situation is far from healthy. Health is not exclusive to bodybuilders. To be healthy, you need to look at why you do what you do, and consider how it can make your life better, through improved inter-personal relationships with others, as well as your health.
Bodybuilding Balance

Achieving complete health is complex. For this to occur, you need to be improving your physical health, as well as establishing loving, meaningful relationships with people that are important to you. These should not be sacrificed fro your own personal egotistical pursuits, whatever they may be. To be a healthy bodybuilder means that you seek to improve all areas of your life, and bodybuilding is just one of these aspects of improving your body and mind. To be healthy, this would be used not to drive your personal ego, but to enhance your relationships with others.