Gen-Tec Amino Lean Review
How I eat to increase energy & cut cravings for fast fat loss? Remaining compliant for long periods of time whilst following a calorie restricted diet is difficult for so many reasons. However, I'm here to tell you it doesn't have to be! I'm excited to share with you how my clients and I overcome sugar cravings, extreme hunger, lack of energy during exercise and the typically felt "diet brain". For most, cutting calories is done without consideration to how this reduction effects our essential nutrient intake. Failing to consider this, regardless of your will-power and determination will, at some point, cause you to fail spectacularly!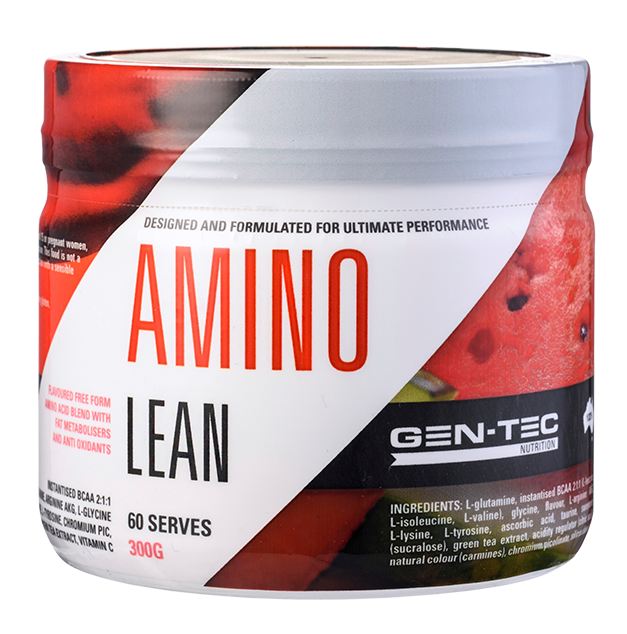 Failing on your diet creates feelings of uselessness, extreme guilt, shame and disappointment. Not understanding the importance of essential nutrients and well balanced diet will only lead to further torcher as to try and "make up" for your mistake by cutting calories and food groups even more severely continuing the viscous cycle. My trick is to select a food and supplement regime that reduces your calorie intake without setting yourself up to fail by incurring malnutrition along the way.
If you're sick of feeling beaten when your will power to avoid a certain food group is eventually taken over by extreme hunger and binge eating, then I suggest taking a closer look at Gen-Tec's newly formulated Amino Lean to help you stay healthy and on track.I should say "I won't bore you with the details" and "trust me, Amino Lean works", but I can't. Instead, I want you to investigate the ingredients in this product for yourself. I believe knowledge is power and discovering what's in Amino Lean is the first step to breaking bad habits and finally achieving long term results.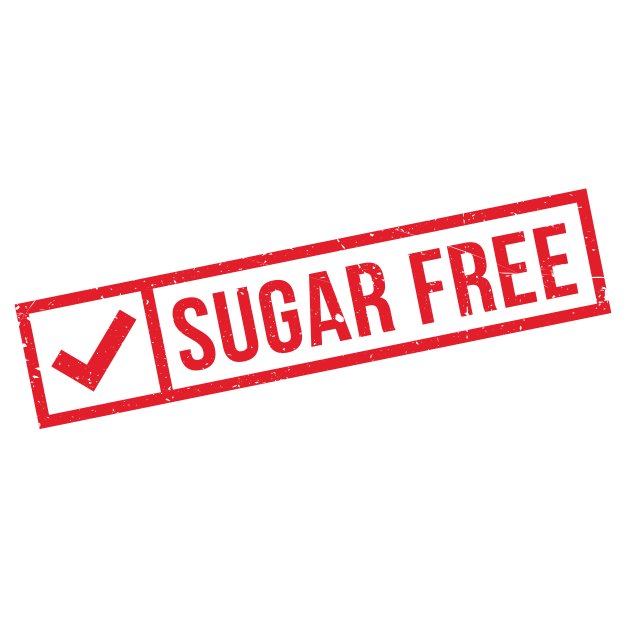 Amino Lean only contains 19 Calories per serve which is extremely low and is SUGAR FREE. It is perfect when your trying to create a calorie deficit for fat loss.
Here are the most important ingredients in Amino Lean. I'll also point out the benefits associated with them;
Amino Lean contains Green Tea which is great for elevating mood and supporting fat loss! I really like the subtly of this ingredient and find it effective when consumed just before I train weights and cardio. Green Tea gives me a little kick of energy, making me feel more awake and alert without that typical overstimulation and uncomfortable "jittery" feeling. Green Tea contributes to Fat Loss therefore I also enjoy sipping on it throughout the day, even when I don't train, as it tastes nice and encourages me to drink more water, staying hydrated
L-Tyrosine and L-Taurine are added to increase dopamine which is the pleasure chemical in the brain, it makes you feel good! The bonus is, both ingredients also contribute to fat loss.
Chromium Picolinate reduces sugar cravings because it stabilises blood sugar. Sugar cravings for me have been the hardest thing to beat when trying to be good. "That time of the month" is particularly hard so I really rely on this ingredient to remain compliant.
Vitamin C is a great antioxidant and provides adrenal support.
Amino Acids, BCAAs are crucial to maintain lean muscle tissue.
Glutamine supports gut health and immunity. There's nothing worse than feeling abdominal discomfort and falling sick as a result of pushing your body to the limit in the gym!
Arginine and Glycine stimulate nitric-oxide production which is so important to support blood flow through vasodilation. This is great for improving nutrient delivery to the working muscles. Speeding up my recovery and making everything more efficient just makes sense to me.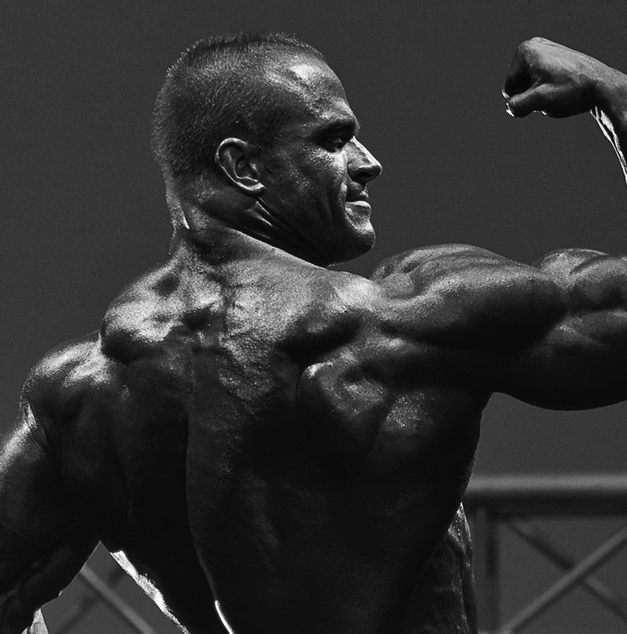 Amino Lean tastes great! I often add it to my leafy greens shakes in the mornings to sweeten the flavour as I always include rocket as the base which tends to leave a bitter taste when Amino Lean is left out making it less than palatable. If something tastes pleasant it's much easier to continue consuming it.
If you want long term results invest time in educating yourself as to which products and foods will nourish your body with the right nutrients at the right time! I drink Amino Lean at pretty much anytime (except before bed) to support energy levels, reduce sugar cravings and support fat loss while helping me stay on my diet and achieve success.
Gen-Tec's Amino Lean was created by someone whom has YOUR best interest at heart, Nick Jones. I trust his products because I trust Nick's knowledge and believe that Amino Lean will help you just as much as it's helped me and my clients achieve great results!
Proudly written by Amy Fox, IFBB Professional Physique Athlete, Fitness Educator & Personal Trainer.