https://www.mrsupplement.com.au/gaspari-superpump-aggression?variation=14965
Gaspari SuperPump Aggression (450g / 25 Serves Fruit Punch Fury)
Gaspari Nutrition
Supplements > Pre Workout > Pre Workout
https://cdn.mrsupplement.com.au/resources/imgs/products/gaspari-superpump-aggression.1630718193931.png
http://schema.org/NewCondition
http://schema.org/OutOfStock
AUD
https://www.mrsupplement.com.au/gaspari-superpump-aggression?variation=14965
59.95
AUD
https://www.mrsupplement.com.au/gaspari-superpump-aggression?variation=14962
Gaspari SuperPump Aggression (450g / 25 Serves Gansta Grape)
Gaspari Nutrition
Supplements > Pre Workout > Pre Workout
https://cdn.mrsupplement.com.au/resources/imgs/products/gaspari-superpump-aggression.1630718193931.png
http://schema.org/NewCondition
http://schema.org/OutOfStock
AUD
https://www.mrsupplement.com.au/gaspari-superpump-aggression?variation=14962
59.95
AUD
https://www.mrsupplement.com.au/gaspari-superpump-aggression?variation=14963
Gaspari SuperPump Aggression (450g / 25 Serves Jersey Mobster Italian Ice)
Gaspari Nutrition
Supplements > Pre Workout > Pre Workout
https://cdn.mrsupplement.com.au/resources/imgs/products/gaspari-superpump-aggression.1630718193931.png
http://schema.org/NewCondition
http://schema.org/OutOfStock
AUD
https://www.mrsupplement.com.au/gaspari-superpump-aggression?variation=14963
59.95
AUD
https://www.mrsupplement.com.au/gaspari-superpump-aggression?variation=14961
Gaspari SuperPump Aggression (450g / 25 Serves Lights Out Lemon)
Gaspari Nutrition
Supplements > Pre Workout > Pre Workout
https://cdn.mrsupplement.com.au/resources/imgs/products/gaspari-superpump-aggression.1630718193931.png
http://schema.org/NewCondition
http://schema.org/OutOfStock
AUD
https://www.mrsupplement.com.au/gaspari-superpump-aggression?variation=14961
59.95
AUD
https://www.mrsupplement.com.au/gaspari-superpump-aggression?variation=14964
Gaspari SuperPump Aggression (450g / 25 Serves Mayhem Mango)
Gaspari Nutrition
Supplements > Pre Workout > Pre Workout
https://cdn.mrsupplement.com.au/resources/imgs/products/gaspari-superpump-aggression.1630718193931.png
http://schema.org/NewCondition
http://schema.org/OutOfStock
AUD
https://www.mrsupplement.com.au/gaspari-superpump-aggression?variation=14964
59.95
AUD

SuperPump Aggression
Aggressive Focus & Pump Pre-Workout
Energy
Focus
Pumps
No Crash or Jitters

(0)
Write a review
Product
Q&A's
Reviews
Add To Cart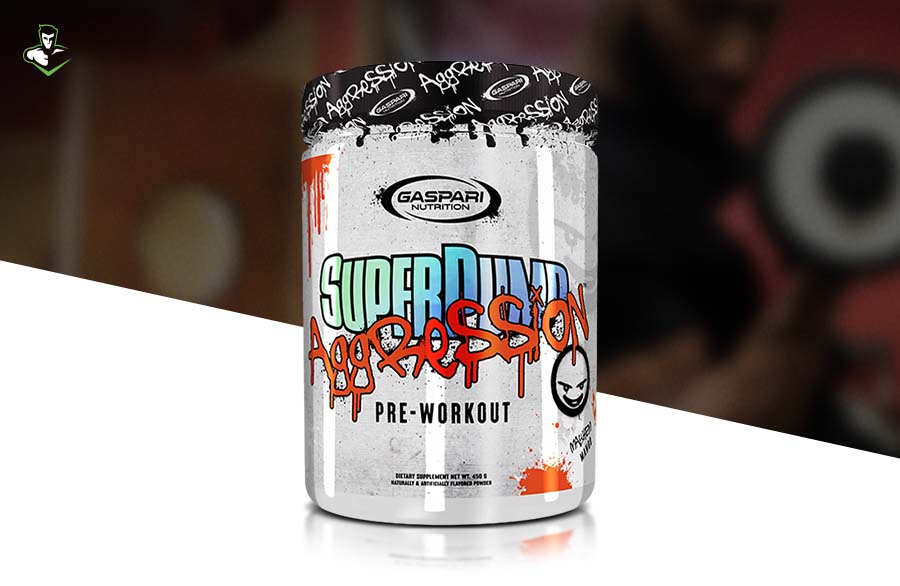 Gaspari Superpump Aggression is being re-formulated for the Australian market (the nutritional panel & ingredients displayed are a guide only). We are hoping to see it arrive at the end of 2022. Until then simply register your email address for immediate notification of Aggressions arrival.
------------------------------------------------------------------------------------------------------------------
For more than 20 years now Gaspari's SuperPump has been one of the world's most popular pre-workouts. From the then game-changing SuperPump 250 to the later re-thought SuperPump Max (which allowed the product to stay with the times.) Well, it happened again. In the words of the all-time great bodybuilder Rich Gaspari (and obvious founder of Gaspari Nutrition) he "took it all apart, and put it back together again" then goes on to say "after being put back together, testers claimed this product to be a whole new animal."
The company has gone away from packing a product with so many stimulants it could make an ancient clay army march. The industry is slowly moving away from products that have you gacking off your head in the gym and now focuses on pump specific ingredients - which Gaspari has always focused on, as well as ingredients to support laser-like focus.
To generate intensity, you need focus and you need to get aggressive.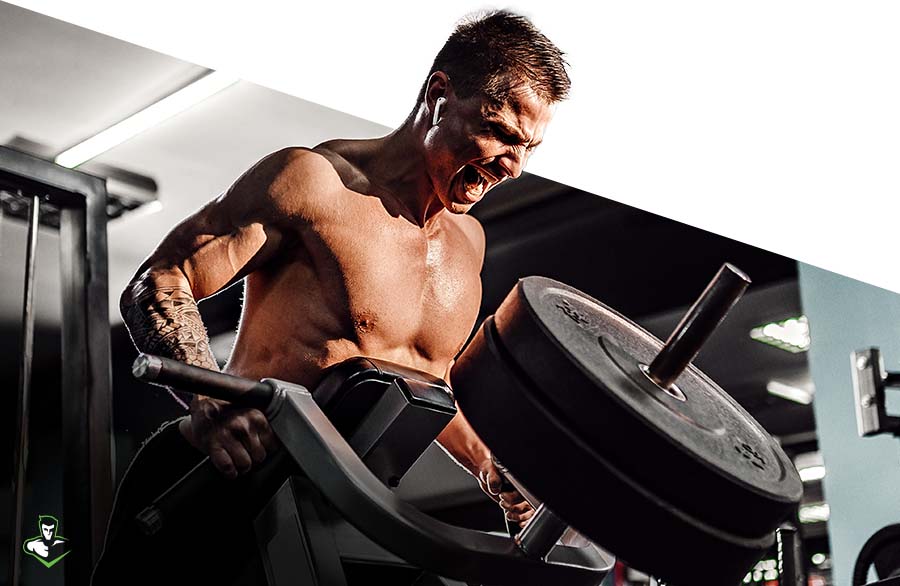 Gaspari Superpump Agression Review
Before being released to the market, the new then-unnamed version of Superpump had been heavily tested to ensure another game-changing pre-workout. The testers backed the idea of this pre-workout being "a different animal" from what was already available on the market. Due to the intense workout performance, the word "aggression" seemed to be a very common description of the tester's training while using this workout - thus ushering in the name of what is sure to be a leader in the next generation of pre-workouts Gaspari SuperPump Aggression.
Q&A's
Ask a question about
Gaspari SuperPump Aggression
Reviews


Based on reviews collected by
&
Write a review

Contact Us