Fish Oil vs Krill Oil for Bodybuilding
Fish oil is one of the most popular health supplements out there. With an enormous number of benefits, and backed by decades of research attesting to its effectiveness, this is no surprise. Fish oil is lauded for its high concentration the two most essential and biologically active omega-3 fatty acids, docosahexaneoic acid (DHA) and eicosapentaenoic acid (EPA). Krill oil is also a very rich source of these two valuable nutrients, and has only recently appeared on the market.
Krill oil is thought to have many of the same benefits as fish oil, but it has some notable differences. Firstly, the fatty acids are in the form of a phosholipid, rather than an ester. Some people believe this promotes better absorption, and phospholipids have their own roles in health (1). On top of this, krill oil is rich in a natural pigment called astaxanthin, which has been studied for benefits associated with its properties as an antioxidant (2).
Fish oil vs Krill Oil for Bodybuilding
There are a number of benefits of both fish oil and krill oil that most bodybuilders and strength athletes should be aware of. Firstly, there is the undeniable boost to overall health, in particular, the blood and cardiovascular system. A diet rich in omega-3 fatty acids is mandatory for good physical condition.
These fatty acids play a big role in maintaining the integrity of cells, and they are necessary for cell division, making them essential for muscle growth. Omega-3 has also been shown to enhance cognition, which can be a real boost, particularly during a strenuous training regime or a cutting cycle, when people struggle to be at their mental peak. People who retain a sharp-minded focus are more likely to strive for, and attain results (3).
The anti-inflammatory properties of omega-3 fatty acids are excellent for promoting fast muscle recovery, and for joint health. Like the majority of athletes, bodybuilders can experience wear and tear in their joints, caused by years of squatting, bending and lifting. This can manifest as pain or inflammation, which can be severe enough to require time away from the gym. A number of supplement companies have realised this and the market for joint health supplements is in a growth phase. Omega-3 supplements, like fish and krill oil can be very helpful in avoiding this damaging and painful inflammatory response (3).
Preliminary research has also shown that omega-3 fatty acids have a role in preserving lean body mass, and may enhance the body's response to amino acids, along with anabolic hormone insulin (4). Maintaining an environment where amino acids are used optimally to lay down muscle is something that bodybuilders strive for, and it is hoped that additional research further shows the worth of omega-3 supplementation for muscle gain.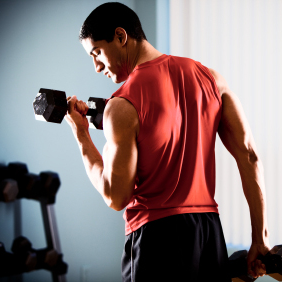 Krill Oil Benefits for Bodybuilding
Krill oil may prove to have benefits over and above that of fish oil, but at the moment we can't make that claim for certain. Research has shown that phosphatidylcholine, which is the main form of phosphate-bound fatty acid in krill oil, may stimulate the release of insulin-like growth factor-1 (IGF-1) and support fat loss, on top of possessing the benefits of omega-3 fatty acids touted above (8). In addition, antioxidants, like astaxanthin, have a large and demonstrated role in speeding recovery by repairing the oxidative damage that is unavoidable during a strenuous workout (2).
We can only hope that ongoing research establishes the exciting benefits of this marine oil that the preliminary studies have hinted at. What we know for sure is that both krill and fish oil are excellent sources of omega-3 fatty acids, which are necessary for good health and have some amazing benefits. Using fish or krill oil has the potential to give any anyone the edge, and is something that every bodybuilder should consider.
(1) Schuchardt JP, Schneider I, Meyer H, Neubroner J, Von Schacky C, Hahn A. Incorporation of EPA and DHA into plasma phospholipids in response to different omega-3 fatty acid formulations--a comparative bioavailability study of fish oil vs. krill oil. Lipids Health Dis. 2011 Aug 22;10:145.
(2) Fassett RG, Coombes JS. Astaxanthin, oxidative stress, inflammation and cardiovascular disease. Future Cardiol. 2009 Jul;5(4):333-42.
(3) Kwantes JM, Grundmann O. A Brief Review of Krill Oil History, Research, and the Commercial Market. Journal of Dietary Supplements, Early Online:1–13, 2014.
(4) Smith GI, Atherton P, Reeds DN, et al. Omega-3 polyunsaturated fatty acids augment the muscle protein anabolic response to hyperinsulinaemia-hyperaminoacidaemia in healthy young and middle-aged men and women. Clin Sci (Lond). 2011;121(6):267-78.