https://www.mrsupplement.com.au/evl-vitamode-multivitamin?variation=15249
EVL Vitamode Multivitamin (60 Caps / 30 Serves)
Evlution Nutrition
Supplements > Health > Vitamins & Minerals
https://cdn.mrsupplement.com.au/resources/imgs/products/evl-vitamode-multivitamin.1642651085619.png
http://schema.org/NewCondition
http://schema.org/OutOfStock
AUD
https://www.mrsupplement.com.au/evl-vitamode-multivitamin?variation=15249
29.95
AUD

Vitamode Multivitamin
More Than Just A MultiVitamin
Contains Full Spectrum of Vitamins
Boost & Support Immunity
Contains Minerals & Micronutrients
Support Skin, Bone & Eye Health

(0)
Write a review
Product
Q&A's
Reviews
Add To Cart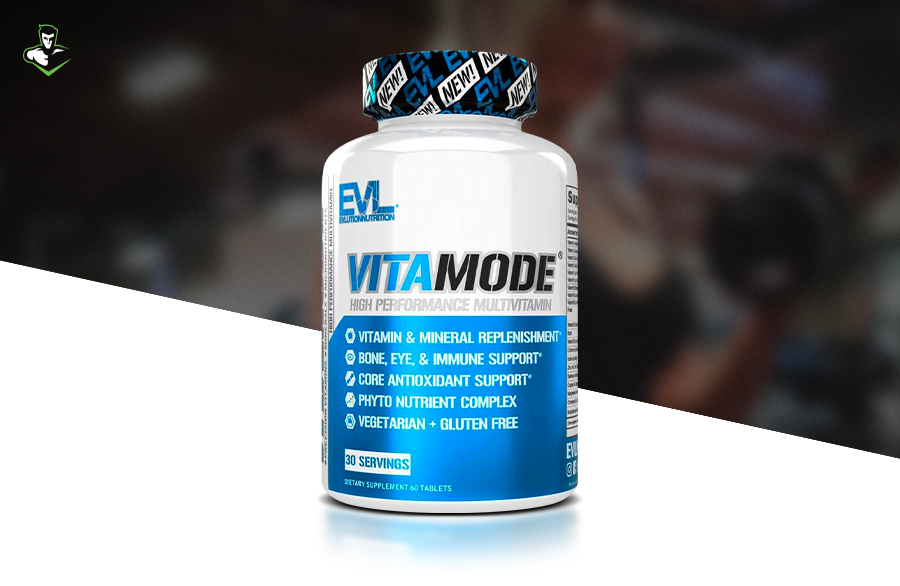 We designed VitaMode to be more than just a multivitamin. It's your daily all-in-one performance nutrient and immune system support supplement.
With over 50+ active ingredients, VitaMode supplies a full-spectrum, vitamin, mineral, and immune support complex that is specifically designed for a high-performance active lifestyle.Packed with pure ingredients, VitaMode is easy to take daily with 2 easy to swallow tablets. Use VitaMode to keep your performance nutrients and immune support covered!
No matter your goal, ensuring you get the daily vitamins, minerals, and immune support needed to match your active lifestyle is what VitaMode was developed for. To perform and stay at your best, keeping your immune system healthy is essential. VitaMode boosts Immune Health with critical Vitamins A, B, C, D, E, and key minerals including Zinc and Selenium. Plus, VitaMode supports skin, hair, bone, eye and nerve health to help you get the most out of every day and reach your fitness goals!
Q&A's
Ask a question about
EVL Vitamode Multivitamin
Reviews


Based on reviews collected by
&
Write a review

Contact Us