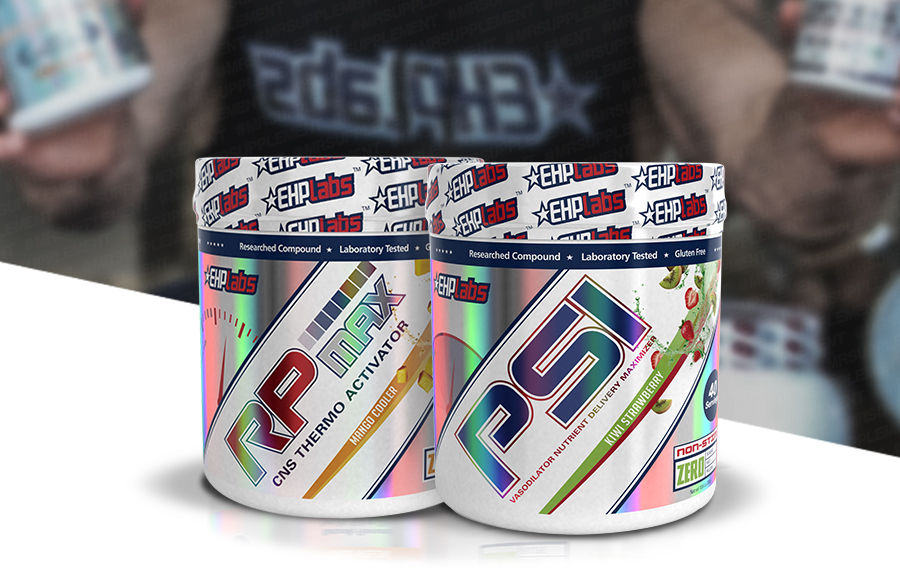 EHP Labs Pre Workout Stack – If your workouts have been stagnant lately, then you're going to want to get your hands on the brand new EHP Labs pre Workout Stack. From the makers of one of the best fat burners around, EHP Labs two new pre workout powders work together or separately to promise you unparalleled training intensity. The pre Workout Stack consists of EHP Labs PSI – the ultimate in pump support as well as EHP Labs RP Max – the powerful new energy and focus pre workout on the market. Separately, each of the two pre workouts helps to boost different facets of your workout.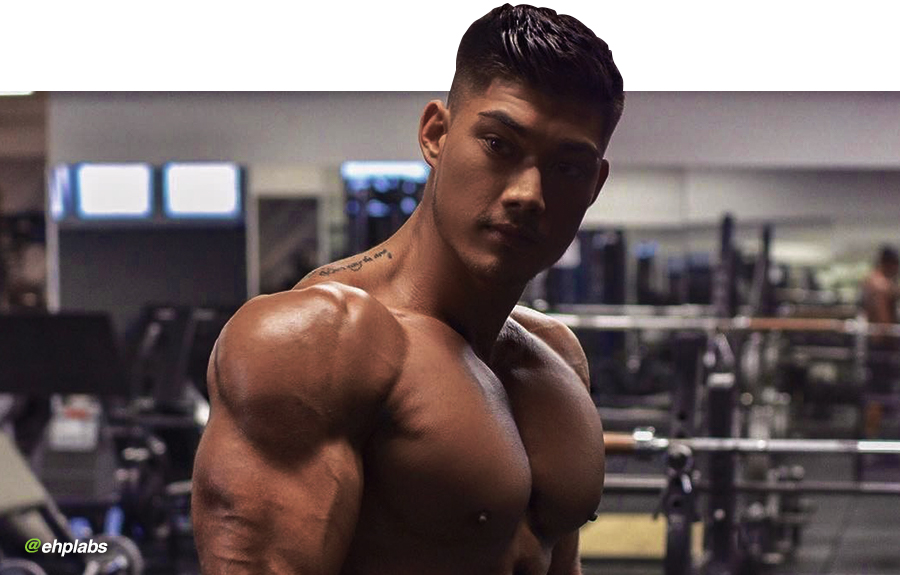 If you're feeling a little bit flat, unfocused and unmotivated, EHP Labs RP Max offers an adrenaline shot of powerful stimulants and CNS activators that will have you smashing through your workouts like an unstoppable raging bull. The EHP Labs PSI on the other hand is a commanding pump support formula designed to boost vasodilation and blood flow to the working muscles. This helps to support the stretching of fascia to accommodate more muscle growth as well as improve oxygen supply to and metabolites away from working muscles for longer, more intense workouts. Taken together, the Pre Workout Stack from EHP Labs offers one of the most comprehensive pre workout experiences you will ever have. If you're after strength, energy, focus, pump, endurance and power, then look nowhere else than the combo of EHP Labs PSI and RP Max.
The 'EHP Labs Pre Workout Stack' Guide
To get the most out of this supplement stack, here are some recommendations for dosing:
Training Days
30 minutes prior to working out, take 1/2 to 1 scoop of EHP Labs RP Max.
For added pump, take 1/2 to 1 scoop of EHP Labs PSI.
If you are cycling off stimulants, have 1-2 scoops of EHP Labs PSI
Non-Training Days
There is no need to take either of these pre workouts on non-training days.
Cycling
As the EHP Labs RP Max contains caffeine and other stimulants, it is best to use it for a period of 4-8 weeks before having a 2 week discontinuation period.