Quick Summary Points
EHP Labs Lust Bars are convenient protein bars for a quick protein fix or snack before or after training
Each protein bar contains 18 grams of protein, 6.8g fat, 3.4g carbohydrates, prebiotics, B-vitamins, collagen and vitamin D3
Great protein bar to keep you feeling full and help assist with your weight loss goals
Available in five delicious flavours
EHP Labs have slowly dropped hints in regard to bringing out new products. This time they will be releasing a new protein bar which will be known as Lust Bars. EHP Labs are a popular brand and are known for their wide range of supplements including their number one selling fat burner, OxyShred. EHP Labs haven't released anything in the snacks division so it'll be interesting to see how well these protein bars will be and what they have included in the formula.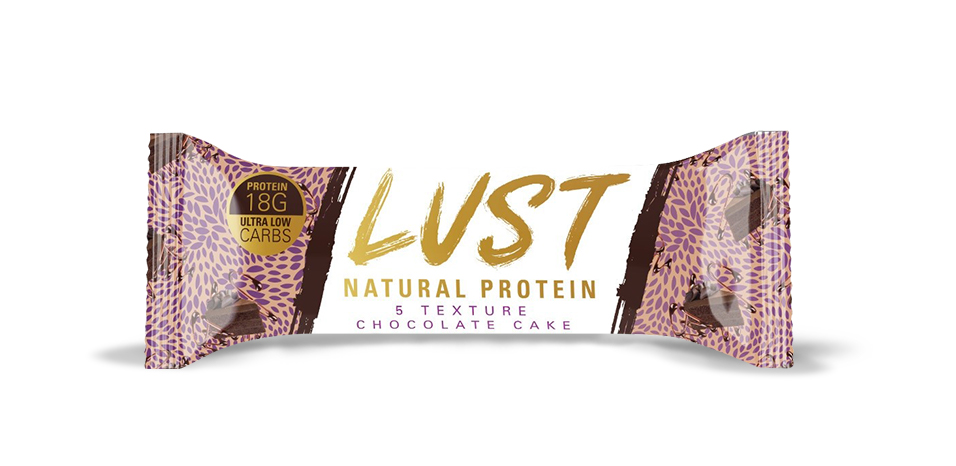 What Are Lust Bars?
Lust Bars are protein bars that are designed by EHP Labs; one of Australia's leading supplement brands. The Lust bar is tipped to be a gourmet protein bar that is packed with protein, prebiotics, vitamins and collagen.
EHP Labs Lust Bar Highlights
18g of Protein per Bar
Low in Carbohydrates & Fat
Keeps you feeling full
Added Prebiotics, B-vitamins, Collagen & Vitamin D3
Decadent Flavours
EHP Labs Lust Bar Ingredients & Dosage
EHP Labs Lust Bars are your average high protein, low carb bars which feature extra nutrients like prebiotics, vitamins and collagen. Their ingredient profile is made up of the following:
Protein Blend (Calcium caseinate, whey protein isolate, milk protein concentrates and hydrolysed collagen)
Carbohydrates – the majority of it is in the form of low calorie sugar alcohols
Fats – mainly made up of sunflower oil
Vitamin Complex & Antioxidants
100% Natural Prebiotic Fiber (Oligofructose)
Each 60g bar provides an average of 212 calories with 18 g of protein, 3.4g of carbohydrates and 6.8g of fats.
EHP Labs Lust Bar Benefits & Pros
We all know that protein bars are an excellent way to support fat and weight loss. Higher protein diets are well known to be more satiating or filling and people on higher protein diets tend to have better body compositions (higher lean muscle mass and lower fat mass), thanks to the anabolic, muscle building properties of protein. The protein sources of Lust Protein Bars have a medium absorption spectrum, helping to supply amino acids to our muscles over a longer period of time. The bars contain some great nutrients and provides an ideal sweet snack solution for those who find themselves turning to chocolates or other sweet treats during the day. While some people may have issues with sugar alcohols such as maltitol used in EHP Labs Lust Bars, they are generally recognised as safe ingredients, provide half the calories of regular carbohydrates, do not cause tooth decay and have a lesser effect on blood glucose. Less fluctuations in blood sugar prevent increases in hunger – another factor assisting in weight and fat loss. The bar also contains vitamins and prebiotics that can help enhance and strengthen your overall immune system and support gut health.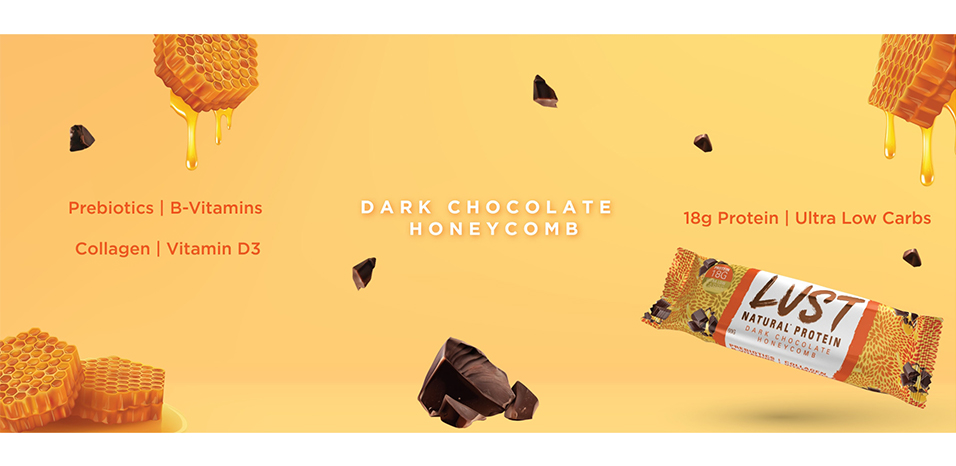 EHP Labs Lust Bar Cons
While Lust bars provide plenty of protein, the bars could utilise more unsaturated fats, which are generally considered healthier than saturated fats. They could also swap sunflower oil to coconut oil which have recently shown to be a healthier saturated fat than most others and may even exert minor anti-obesity effects. While the formula uses sugar alcohols for a healthier approach some individuals can experience side effects like bloating, flatulence or diarrhoea so if you're sensitive to sugar alcohols there are plenty of other protein bars on the market that utilise other sugar alternatives.
EHP Labs Lust Bar Taste & Flavour
For those who enjoy trying out new flavours you'll be glad to hear that EHP Labs have come up with a range of delicious flavours for you to try. These flavours include Dark Chocolate Honeycomb, Mint Chocolate, Five Texture Chocolate, Caramel White Chocolate, Chocolate Peanut Butter Jelly. You're bound to find a flavour that you'll like.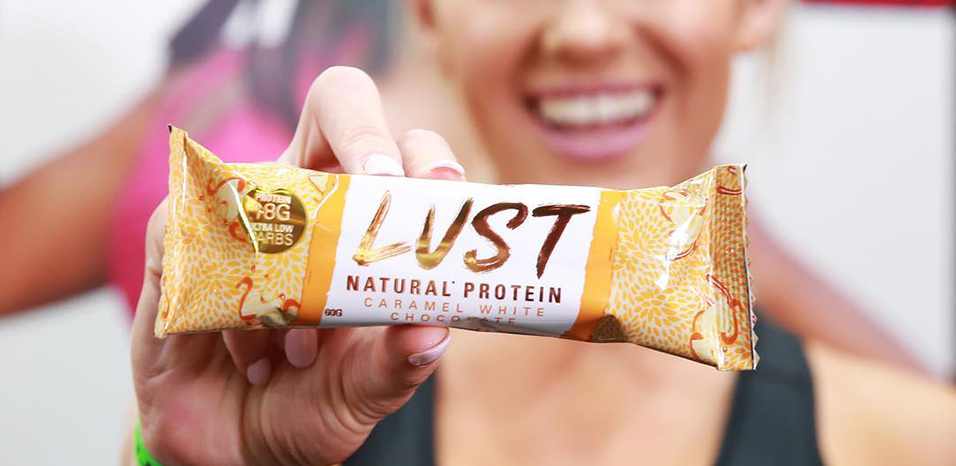 EHP Labs Lust Bar Verdict
EHP Labs Lust Bars are perfect for anyone wanting any extra protein intake with a delicious range of flavours to choose from. These bars are decadent, convenient, suppress cravings and make a solid post-workout protein bar.