Cycling Bodybuilding Supplements
When our bodies are exposed to substances such as supplements, alcohol, drugs, etc, it builds a tolerance. This tolerance means that we must consume more and more of that product to get the desired effect. Our bodies' receptors have the ability to bind to specific receptor agonists and antagonists. Receptor agonists activate the receptors and antagonists do the opposite. The more receptors you flood over time, the more they become desensitised. For this reason, it is necessary to cycle some supplements to ensure that you get the maximum benefit out of them.
Cycling Creatine
Creatine is a popular supplement which has been proven in many scientific studies. Studies are divided however, regarding the length of time required post-supplementation. Studies have looked at various lengths of time off creatine, but it is recommended that you take at least 2 weeks off after each month. As with many other substances, gains from supplementation with creatine can decrease over time as the body gets used to it. Cycle creatine as specified by the manufacturer. Which ever way you cycle it, ensure that you include a 2 week break in your regime.
Some successful creatine cycles include:
Take 20 grams a day in divided doses of 5 grams a time, with 2 weeks in between cycles,
Take 10 grams post-workout every day for 6 weeks, then take 2 weeks off.
Take 5 grams post-work out every day for 8 weeks and then taking 2 weeks off.
Thermogenics are useful for their fat burning properties. At first you may notice a new sense of alertness. Thermogenics drain the adrenal glands and the more you take of them, the more burned out they become. If you get headaches and feel lethargic when you are not taking thermogenics, this will indicate that your adrenals are burned out. This means that you have to help your adrenals recover by eliminating all stimulants from your supplements. This includes caffeine. Vitamin B5 and Siberian ginseng can help with this process. After you have come off them, resist the temptation to take more thermogenics. Once you have repaired your adrenals and go back on them, you can then optimise your results on them. In order to keep your receptors from desensitising, cycle thermogenic supplements. When cycles are specified, follow the manufacturers recommendations. If not specified, in this writers opinion, take 2 weeks off from all thermogenics after 4-6 weeks to save your adrenals from burning out.
Cycling Testosterone Boosters
Quality Testosterone Boosters should be cycled as specified by the manufacturers, if stated. In the case it is not specified, they should be taken for 6 weeks maximum, with a 2-3 week break. A cycling strategy could be: 4 days on, 1 day off; followed by 3 days on, 1 day off; repeated, (i.e. 4/1, 3/1; 4/1, 3/1…). Another cycling option would be 5 days on, 2 days off (i.e. 5/2, 5/2, …). Note: 4 weeks should be allowed to attain the full effects of these supplements.
Supplements That Don't Need Cycling
Fortunately protein does not need to be cycled. You can continue to consume protein at the rate of 2 grams of protein per kilo of bodyweight to maximise muscle gains. Glutamine, a very important supplement which is the most abundant free form amino acid in the body, also does not need cycling. Multivitamins and antioxidants do not need to be cycled. As it is hard to get enough of the necessary vitamins and minerals from our food intake, these supplements help overcome this. By taking these key supplements year round, you will experience their continued benefits.
When Should Bodybuilders Cycle Supplements?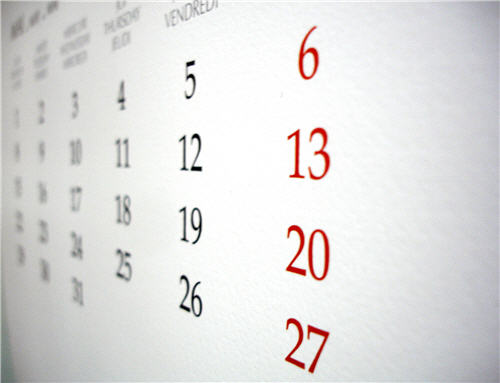 Particular supplements, such as creatine and thermogenics, should be cycled to stop your receptors from getting flooded, hence becoming desensitised. If you aren't cycling these supplements, you are not only potentially doing damage to your body, but wasting your money. Bear in mind that not all supplements have to be cycled, such as protein, glutamine and antioxidants. Taking these supplements year round means that you can enjoy their rewards constantly. Training and supplementing smartly, you will give you improved results. You should follow cycling as per manufacturers' recommendations. If not stated, consider the following cycling protocols: Creatine should be consumed for 6-8 weeks, with 2 weeks off. Thermogenics should be taken with a break of 2 weeks every 6 weeks. Quality testosterone supplements should be cycled as recommended for 6 weeks maximum, followed by a 2-3 week break. Cycles could be: 4 days on, 1 day off; followed by 3 days on, 1 day off; repeated, or 5 days on, 2 days off; repeated. Cycling supplements in these ways will ensure that you do not burn out your adrenals, and ensure androgen sensor receptivity to prolong the positive benefits.