Creatine Information
Since the early 20th century, creatine has been known to play a role within the muscles and since then, many aspects of creatine, its metabolism, and interactions have been studied. Although he role of creatine was well characterised before this time, it was only in the early 1990s that it became popular as a sports supplement, due largely to the publicity surrounding use of this natural performance enhancer by many successful track athletes at the Barcelona Olympic Games in 1992. Creatine use became huge after this, to the point where many athletes who rely on strength and explosive power consider it an essential of their nutritional regime.
In 2007, creatine received a huge endorsement from the International Society of Sports Nutrition, when it was declared to be "The most effective ergogenic supplement for the improvement of high impact exercise capacity and lean body mass" (2). On top of this, there are thousands of studies in the literature that speak in testament of creatine's effectiveness, and creatine use shows no signs of slowing down.
Creatine Taste
Creatine monohydrate, the most popular and widely used form of creatine, has no taste in water, but is widely known for its texture, variously described as "sandy" and "gritty", and difficult to dissolve. Creatine is sold in forms other than monohydrate, which promise greater absorption and solubility and lessened side effects. Popular variations include creatine citrate and creatine hydrochloride (HCl) (3). These vary in their taste, but creatine ethyl ester is commonly singled out as being particularly unpalatable.
Creatine Rich Foods
Creatine is produced in the liver and the kidneys of animals, so it is found in high amounts in foods of animal origin. These include meat, fish, and eggs, with the highest amounts being found in red meat, particularly wild game meat (4).
Creatine in the Diet
It is estimated that the average meat eater obtains about 1g of creatine per day from their diet. This is matched by the liver and kidneys, which produce about 1g per day between them (5). Creatine serves as a muscle reservoir of phosphate ions in all humans and animals, not just in athletes, and most people obtain sufficient creatine through their diets and synthesis within their bodies. Bodybuilders and athletes choose to supplement this with extra creatine, because a performance enhancing dose of 3-5g per day is difficult to consume through diet alone. Between 500g and 1kg of meat would be required to obtain this amount of creatine.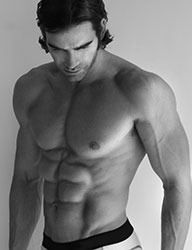 Creatine – Long Term Effects
There was some thought in the past that long term use of creatine may place undue stress on the liver or kidneys. A great deal of study has been undertaken into the safety of creatine, and long term side effects are thankfully extremely rare at normal therapeutic levels (6). The European food safety authority has declared, quite conservatively, that a dose of 3g per day is unlikely to pose any risk (7). Long term use of creatine alongside a regime of weight bearing exercise is associated with increased muscle volume and strength.
Creatine for Vegans & Vegetarians
Vegetarians have lower levels of muscle creatine. This is not surprising, given that meat is the richest dietary source of creatine available. While lacto-ovo vegetarians may obtain small amounts of dietary creatine though egg, and less so dairy, vegans are unlikely to obtain any dietary creatine at all, relying only on the endogenous creatine produced by their bodies (8). There are many factors that determine the benefit each individual can gain from creatine supplementation, but there is some evidence that vegetarians and vegans respond better to creatine supplementation because they started with lower levels (9). Much of the creatine on the market, including top of the range creapure, is not sourced from animal products, and is able to be consumed by vegetarians and vegans.
(1) Brown TG, Cathcart EP. The Effect of Work on the Creatine Content of Muscle. Biochem J. 1909;4(9):420-6.
(2) Buford TW, et al. International Society of Sports Nutrition position stand: creatine supplementation and exercise. J Int Soc Sports Nutr. (2007)
(3) Ganguly S, Jayappa S, Dash AK. Evaluation of the stability of creatine in solution prepared from effervescent creatine formulations. AAPS PharmSciTech. 2003;4(2):E25.
(4) Persky A & Brazeau G. Clinical pharmacology of the dietary supplement creatine monohydrate. Pharmacol Rev. 2001;53:161–176.
(5) Burke DG, et al. Effect of creatine supplementation and resistance-exercise training on muscle insulin-like growth factor in young adults. Int J SportNutr Exerc Metab. 2008;18:389–398.
(6) Kim HJ, Kim CK, Carpentier A, Poortmans JR. Studies on the safety of creatine supplementation. Amino Acids. 2011 May;40(5):1409-18.
(7) Opinion of the Scientific Panel on food additives, flavourings, processing aids and materials in contact with food (AFC) on a request from the Commission related to creatine monohydrate for use in foods for particular nutritional uses. EFSA 26th April 2004. http://www.efsa.europa.eu/de/efsajournal/pub/36.htm Accessed 24-2-2014
(8)Brosnan JT, da Silva RP, Brosnan ME. The metabolic burden of creatine synthesis.Amino Acids. 2011 May;40(5):1325-31.
(9) Venderley AM, Campbell WW. Vegetarian diets : nutritional considerations for athletes. Sports Med. 2006;36(4):293-305.