https://www.mrsupplement.com.au/cellucor-c4-dynasty?variation=13550
Cellucor C4 Dynasty (420g / 30 Serves Frozen Bombsicle)
Cellucor
Supplements > Pre Workout > Pre Workout
https://cdn.mrsupplement.com.au/resources/imgs/products/cellucor-c4-dynasty.1633234038235.png
http://schema.org/NewCondition
http://schema.org/InStock
AUD
https://www.mrsupplement.com.au/cellucor-c4-dynasty?variation=13550
69.95
AUD
https://www.mrsupplement.com.au/cellucor-c4-dynasty?variation=13551
Cellucor C4 Dynasty (420g / 30 Serves Sour Batch Bros)
Cellucor
Supplements > Pre Workout > Pre Workout
https://cdn.mrsupplement.com.au/resources/imgs/products/cellucor-c4-dynasty.1633234038235.png
http://schema.org/NewCondition
http://schema.org/InStock
AUD
https://www.mrsupplement.com.au/cellucor-c4-dynasty?variation=13551
69.95
AUD
https://www.mrsupplement.com.au/cellucor-c4-dynasty?variation=13552
Cellucor C4 Dynasty (420g / 30 Serves Strawberry Watermelon)
Cellucor
Supplements > Pre Workout > Pre Workout
https://cdn.mrsupplement.com.au/resources/imgs/products/cellucor-c4-dynasty.1633234038235.png
http://schema.org/NewCondition
http://schema.org/InStock
AUD
https://www.mrsupplement.com.au/cellucor-c4-dynasty?variation=13552
69.95
AUD

C4 Dynasty
King of Pre Workouts, Limited Edition
10g Dynasty Triple Citrulline Complex
6.4g Carnosyn® Beta-Alanine
5g Creatine Monohydrate
10 Patented & Scientifically Studied Ingredients
In Stock

(3)
Write a review
Product
Q&A's
Reviews
Add To Cart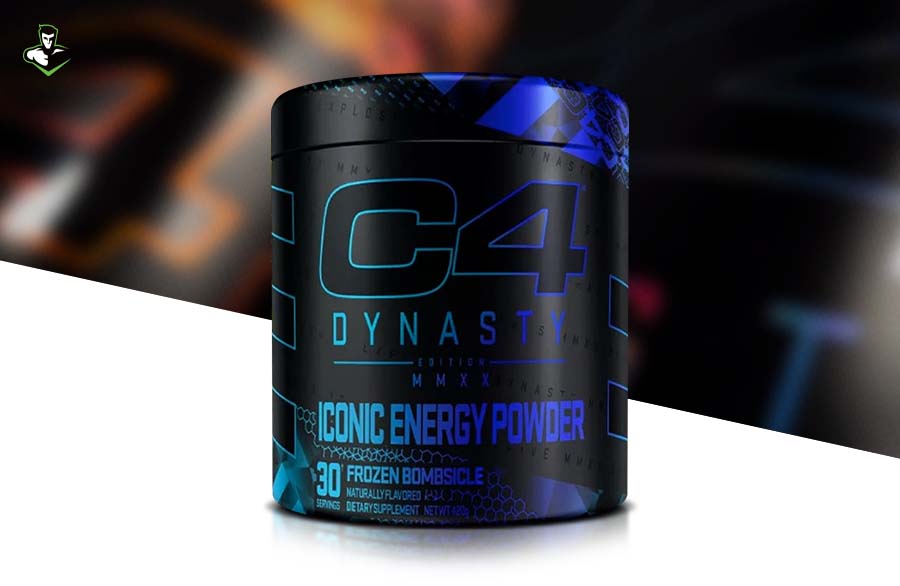 Combining a decade of art, science, and obsession, C4 Dynasty is a small-batch pre-workout only we could make. We are the pioneers of pre-workout performance. The masters of explosive energy. C4 Dynasty is the culmination of all our work, care, craftsmanship, and study. Pre-workout is our domain, and C4 Dynasty is King, proudly overbuilt to transform your results.

What makes C4 Dynasty so uniquely powerful?

Small-Batch, Limited Edition: C4 Dynasty contains a special supercharged formula engineered specifically to commemorate C4's 10th anniversary. This product marks the pinnacle of pre-workout—and it won't stay on shelves for long.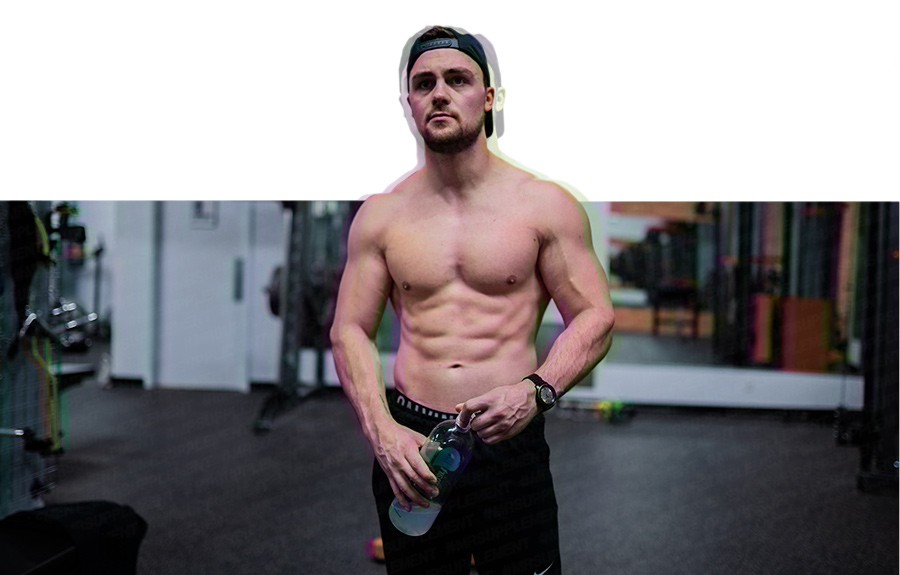 10 Years Strong: C4 Dynasty combines cutting-edge innovation and a decade of industry research and expertise. No one else could have built this pre-workout. This is the pinnacle of C4 performance.

Our Most Powerful C4 Ever: Engineered with 18 active ingredients, including 10 patented ingredients, in a nearly 30g serving, C4 Dynasty is proudly overbuilt to transform your results.
A decade in the making, Dynasty features an explosive energy matrix with 280mg of caffeine enhanced and a full 6.4g of CarnoSyn® Beta-Alanine for amplified muscular endurance, a 10g triple citrulline complex for powerful pumps, 5g of multi-source creatine, a dual-impact nitrate kick for extra pump support and so much more. Nothing else comes close.
Couple all this with the best C4 Dynasty flavours including Strawberry Watermelon, Sour Batch Bros & Frozen Bombsicle & you're all set, ready to workout, smashing PB's like crazy.

This is our Dynasty, built to fuel your legacy. Go forth and conquer.
Q&A's
Ask a question about
Cellucor C4 Dynasty
What benefits can I expect from C4 Dynasty?




Cellucor C4 Dynasty is designed to increase energy, focus, drive, motivation, strength & power when taken pre-workout.

Is there creatine in C4 Dynasty?




Yes. There is 2.5 grams of creatine monohydrate in every 14g scoop of C4 Dynasty. For anyone taking a double scoop there is 5 grams.

How much caffeine is in C4 Dynasty?




There is 140mg of caffeine anhydrous per scoop in Cellucor C4 Dynasty.

C4 Dynasty vs C4 Ultimate?




C4 Dynasty is similar to C4 Ultimate in strength however with some minor changes to the formula. In comparing the two supplements in-house we found C4 Dynasty a smoother cleaner pre-workout to C4 Ultimate. We also believe the inclusion of creatine monohydrate vs creatine nitrate provided better strength in the gym.

Are there negative side effects from C4 Dynasty?




Taken as directed by healthy men and women no negative side effects would be expected. Some users may experience beta-alanine tingles, this however is harmless and to be expected. Importantly always follow the manufacturers label instructions.

Should I take a single scoop or double scoop of C4 Dynasty?




The C4 Dynasty label provides nutritional information for both i.e 14g or 28g. For new users to C4 Dynasty we always recommend beginning on one scoop (or less).
Reviews

Average

Based on reviews collected by
&
Write a review

Cellucor C4 Dynasty
Cellucor C4 Dynasty
Cellucor C4 Dynasty
420g / 30 Serves Sour Batch Bros
Not great. If you would normally use a high stim like disorder, you will be thoroughly disappointed with this product. Low pump, low stim, weaksauce. Good, if weak flavour.
Cellucor C4 Dynasty
Cellucor C4 Dynasty
Cellucor C4 Dynasty
420g / 30 Serves Frozen Bombsicle
Great flavour, packs a punch.
Collected via Trustpilot
Cellucor C4 Dynasty
Cellucor C4 Dynasty
Cellucor C4 Dynasty
420g / 30 Serves Sour Batch Bros
Thought id give it a go. 2 scoops, decent focus and mind frame. Had me in the zone after 45 mins of taking. Only down side is annoying tingles and itches though the session.
Next Page
Contact Us