Cardio Exercises
We are all aware of the benefits of running and cardio. It's a great way to increase our cardiovascular fitness, loss weight, and improve general health. But let's face it, cardio is sometimes pretty boring, especially if you are doing the same thing over and over again. But there's really no reason why you should limit yourself to one form of exercise. There are many variations and different activities you can participate in to get a good cardio workout. In this article, we'll have a quick look at some ways to spice up your cardio.
High Intensity Interval Training
High Intensity Interval Training or HIIT has been covered in detail in another article. Long story short, changing the intensity of your cardio workout not only means you can perform the workout in a much shorter time, but it may actually be more effective in increasing your fitness.
CrossFit
CrossFit is another form of a high intensity workout. Again, this has been covered in another article, and it is a potent training technique to ensure your fitness increases, and your ticker gets a good workout.
Boot Camp
Boot camp training has also been covered elsewhere. This form of training is very social and the presence of a trainer will ensure that not only you get a good workout, but things never get boring.
Sports
Although it's much more convenient to go out for a jog by yourself, it's much more fun and motivating when you're not the only one participating. Many team sports require a high degree of cardiovascular fitness. These include, but are not limited to, basketball, football, soccer, and tennis. Often it is more motivating to run for an immediate goal (e.g. sprinting to score a point), than just running for a medium to long term goal (i.e. to improve fitness or lose weight). Furthermore, team sports are team-building, and are a great way to bond, socialise, and develop generic skills that are attractive to future employers. It is quite simple to join a social league, and dedicate one of our nights to playing a game. Alternatively, if you can, try to set a routine with your friends to meet up for a friendly game of touch footy every week. Many basketball stadiums are open to casual public us a lot of the time, you can even book a court for yourself. Although something like this requires more effort and organisation, it is much more fun and rewarding than a stagnant night on the treadmill by yourself.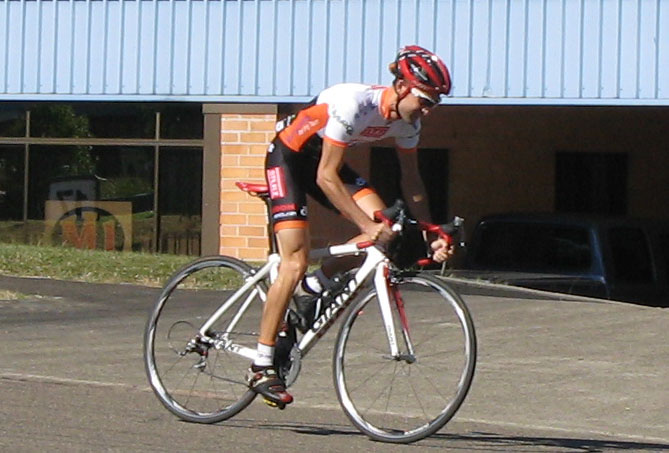 Using Equipment
Cardio doesn't have to just be running. Bike riding, whether on a stationary bike or a road bike, is another well practiced form of cardio. But there's nothing to say that we have to limit ourselves to just these two things either. It's never too late to take up roller blading. Going out for a skate is also a good alternative to the above two, more traditional forms of cardio. Rowing machines are also a good way to get a different form of cardio. It's a nice variation that uses a large proportion of your upper body for a change
Family and Household
Let's not forget about the other members of your household. The pursuit of fitness does not have to be a lonely one. Try to encourage your spouse, partner, house mate, or even neighbour to join you in our workout. Going for a run is a lot more fun when you can do it together with someone else. Also, let's not forget about our dog. Obesity and lack of fitness isn't just an exclusively human problem anymore. It's also infecting our pets. It can be great fun if you include your dog (granted you have a medium to large size dog) with your runs. Not only does it make things more interesting, running also helps your dog stay lean and fit. This has the added benefit of potentially saving you from big vet bills.
Swimming
Who said cardio has to be limited to solid ground? Swimming has all the benefits of solitary running (i.e. convenient and easy), but it has additional advantages too. Swimming is much easier on your joints, especially if you are the slightly older athlete. It is also a much more complete total body workout compared to running. While swimming, you can change the stroke to make it less monotonous, and strive to achieve a better technique.
Martial Arts
Whether it is something more traditional like boxing, Muay Thai, Brazilian Jiu-Jitsu or something modern like mixed martial arts (MMA), a strenuous bout is definitely a good way to get the heart rate up. There's a reason why elite martial artists are all fit, if they're not they'll get destroyed in the ring. Joining a good boxing gym will not only provide you with good cardio training, but it also teaches you self-defence and a new skill that is good for confidence.
Change Things Up
As you can see, there are a number of different activities that are good cardio workouts. There's really no reason to stick to any particular one. Here's and example four day routine you can follow:
Monday: CrossFit
Wednesday: Roller blading
Thursday: Swimming
Saturday: Basketball with mates
Getting the Most Out of Your Cardio
Regardless of what exercise you do and how often you do it, do not forget to practice good nutrition. Recovery is important and you need to make sure you're putting the right stuff into you. Before cardio you may want to consider a pre workout supplement containing ingredients like caffeine, carbohydrates, and electrolytes to help you push harder for longer. Then during your session it is important to stay hydrated (except when swimming) and drink adequate water and electrolyte drinks. Intra workout supplement can help too, by extending intensity and preserving muscle catabolism during exercise. Finally post workout, make sure you consume a good quality protein such as a Whey protein isolate (WPIs) or hydrolysed whey protein to help with recovery and muscle building. For more information have a read of our "Protein after Exercise" article.