Carbs Increase Fat in People with Metabolic Syndrome
As the picture below from the Official Australian Dietary Guidelines1 shows, the Australian government still advocate Australians should be having a diet with a relatively high intake of carbohydrate and low intake of fat.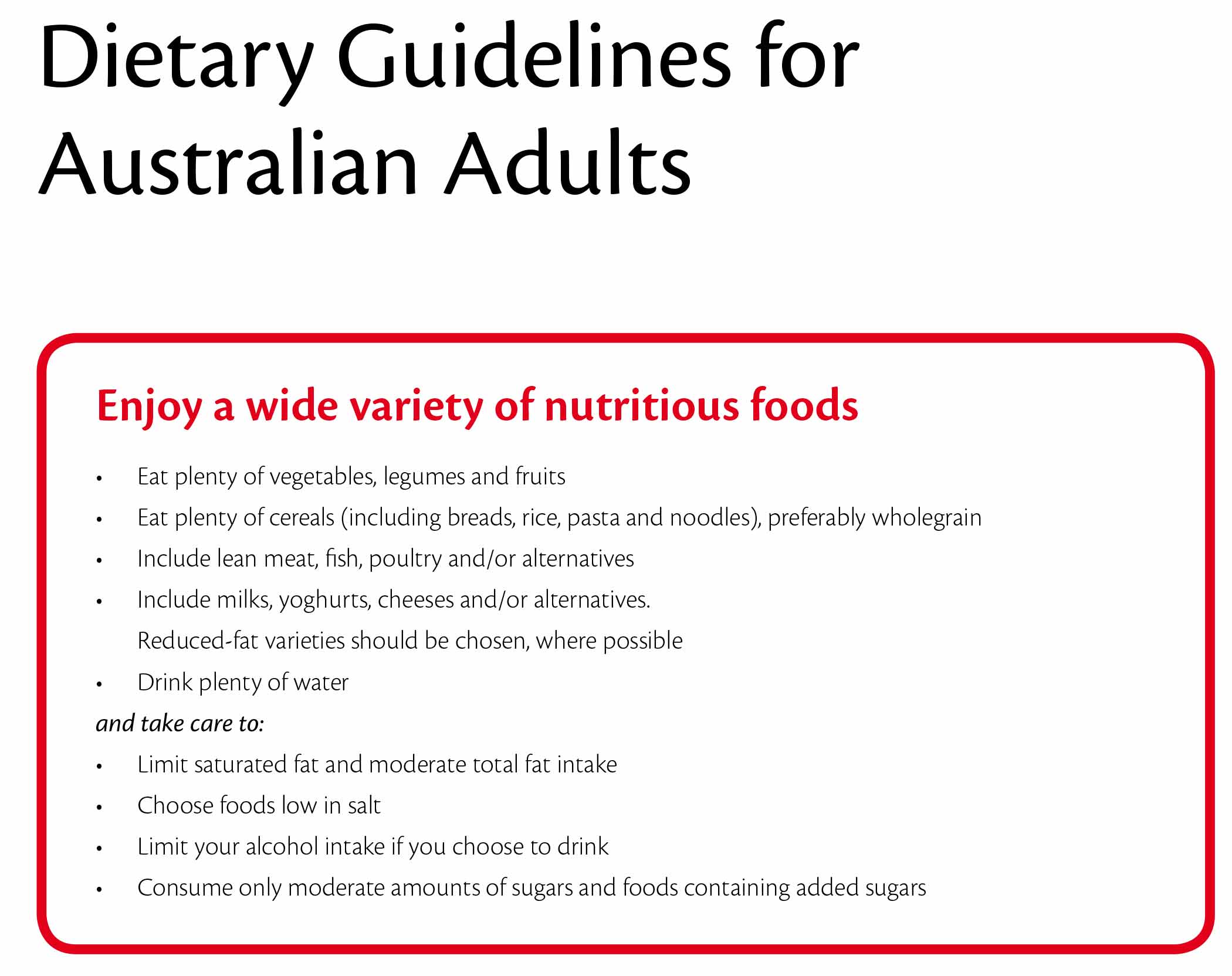 This is despite mounting scientific evidence that total dietary carbohydrate intake, rather than fat is more strongly correlated with risk for obesity and type 2 diabetes2, 3, the two chronic disease that have the greatest economic cost to the government.
The latest study to question the conventional low fat-high carb dogma comes from a team of researchers that includes two of the most high profile low carb researchers in the form of Dr Jeff Volek and Dr Stephen Phinney from Ohio State University in the USA. Their study just published in the Novemeber 2014 issue of the PLOS ONE journal tracked the effect of a six different diets ranging from low carb-high fat to low fat-high carb (albeit all equal in calories) on the synthesis of fat in the liver (a process called de novo lipogenesis). As described in their study the authors: "sought to shed light on the impact of replacing saturated fat with carbohydrate on plasma fatty acid composition."4
The sixteen adults who took part in the 21-week long study all meet the criteria for metabolic syndrome. The six 3-week diets they received progressively increased carbohydrate (from 47 to 346 g/day) while at the same time decreasing total and saturated fat. One of the key measures they were concerned with was the effect of different intakes of saturated fat on the actual levels of saturated fat in blood.
Ironically, despite an increase in saturated fat from 46 to 84g/day, there was no significant changes in the proportion of total saturated fatty acids in the blood of subjects. However, the most intriguing data to emerge from the study concerned the effect of changes in carbohydrate intake on a monounsaturated fatty acid called palmitoleic acid.
While many lay people may not have heard of palmitoleic acid, its serves as a very important marker of risk for metabolic syndrome, hyperglycemia (high blood sugar), insulin resistance and type-2 diabetes. In fact, Volek and Phinney cite evidence in their study showing that levels of palmitoleic acid in red blood cells or plasma are the most reliable non-essential fatty acid for predicting risk for metabolic syndrome and type-2 diabetes4.
What makes the findings of this study so intriguing is that as carbohydrate intake increased, so too did the levels of palmitoleic acid. What's more as the graph below shows, as carbohydrate intake decrease so too did palmitoleic acid.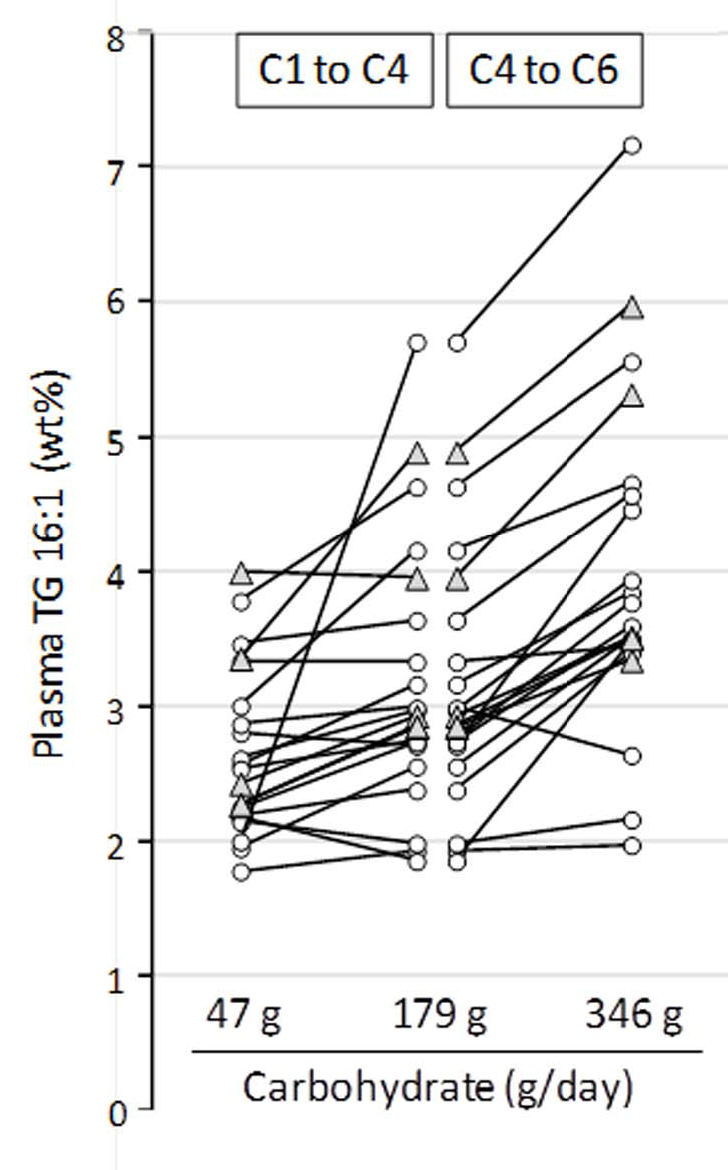 The authors of the study argue scientific evidence that positively correlates dietary intake of saturated fat with levels of saturated fat in the blood is very weak, and therefore, traditional dietary advice to limit saturated fat intake needs to be re-evaluated. Conversely, there is mounting evidence that people with risk factors for insulin resistance and metabolic syndrome may benefit significantly from a low carbohydrate intake in the order of 50-100g per day4. Certainly some food for thought.
National Health and Medical Research Council. 2013. Australian Dietary Guidelines (2013) | National Health and Medical Research Council. [ONLINE] Available at: https://www.nhmrc.gov.au/guidelines/publications/n55. [Accessed 24 November 14].
Jakobsen MU, O'Reilly EJ, Heitmann BL, Pereira MA, Balter K, et al. Major types of dietary fat and risk of coronary heart disease: a pooled analysis of 11 cohort studies. Am J Clin Nutr. 2009;89(5): 1425–1432.
Keyhani-Nejad F, et al. Nutritional strategy to prevent fatty liver and insulin resistance independent of obesity by reducing glucose-dependent insulinotropic polypeptide responses in mice. Diabetologia. 2014 Oct 28. [Epub ahead of print]
Volk BM, et al. Effects of step-wise increases in dietary carbohydrate on circulating saturated fatty acids and palmitoleic acid in adults with metabolic syndrome. PLOS ONE | OI:10.1371/journal.pone.0113605