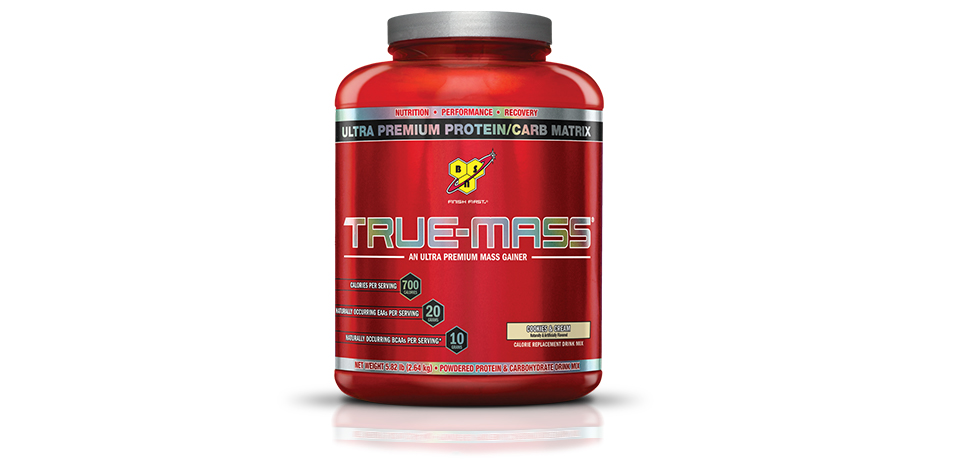 BSN or Bio-Engineered Supplements & Nutrition are considered one of the top nutritional and sporting supplement companies in the world and are known for their bold red packaging and famous products as No-Xplode, Cell Mass and Syntha-6 Protein. Another long time popular product of theirs is the their mass gaining protein; the BSN True Mass. Lets take a look at what makes BSN True Mass one of the most favourable products in the BSN range and the entire mass gaining protein range.
What is BSN True Mass?
BSN True Mass is BSN's flagship mass gaining protein powder to help provide plenty of calories, a blend of proteins and carbohydrates to help you achieve lean muscle mass and overall mass gains, whilst improving your recovery potential.
BSN True Mass - First Impressions
One serve of BSN True Mass provides you with a massive 610 calories, about a third of your daily energy intake and generally about 100-200 calories more than your common mass gaining protein. One of the main highlights of True Mass is its protein blend which consists of a range of proteins, shorter peptides and single amino acids to help you achieve a longer, sustained release of protein and amino acids into your muscles. With fast, medium and long releasing protein fractions, True Mass helps to ensure that you're getting a constant anabolic profile. This constant anabolic profile is enhanced through use of both a faster absorbing carbohydrate (maltodextrin) and a slower absorbing one (polydextrose).
BSN True Mass - Difference From the Competition
One of the best things about this mass gaining protein and a particular standout characteristic is that it is pretty much nutritionally complete. That is, each serving comes with 100% of your daily serving for some of the most important vitamins and minerals. During bulking stages, depending on how clean the bulk is, we are often filling up on calorie dense but nutrient deficient foods. In addition, training during the bulking stages are quite intense and as such can deplete vitamin and mineral stores. By providing 100% of a variety of vitamins and minerals, True Mass eases these concerns so that all you need to focus on is training and recovering properly.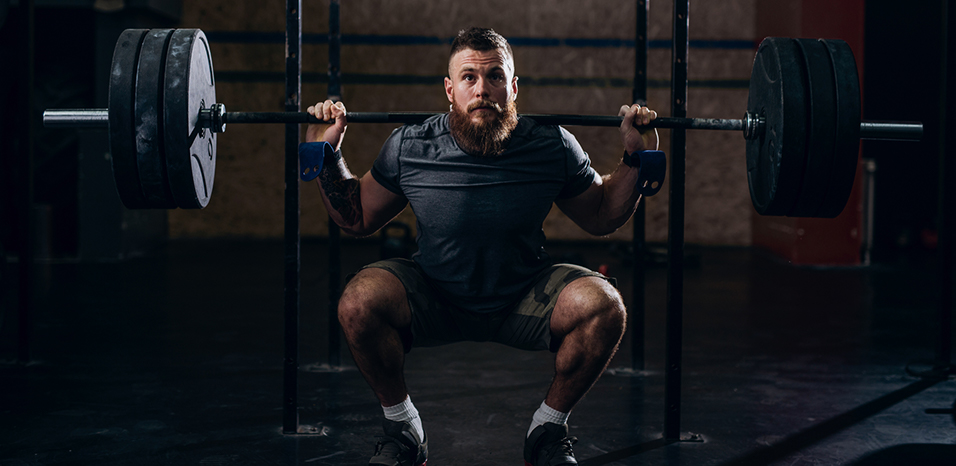 BSN True Mass - Highlights
BSN uses a fantastic mix of fats including sunflower oil and medium chain triglycerides (MCTs). This means that not only is the level of unhealthy, unsaturated fats low, the use of MCTs means that these fats are metabolised much faster meaning that less is stored. The problem with using mass gaining proteins is the unwanted but often inevitable gain of fat along with lean muscle mass. BSN True Mass helps tackle this problem with the use of a smarter blend of fats.
BSN True Mass - Negatives
One of the major drawbacks of BSN True Mass is the price, which is slightly on the upper end of the price range for mass gaining proteins. However, this is most likely due to a more complex protein formulation as well as the fact that True Mass is nutritionally complete with added fibre. So while it is more expensive, the quality of the product more than makes up for the additional costs.
BSN True Mass - Flavor, Texture & Mixability
BSN True Mass is rather thick and may not be to everyone's taste, but this is easily alleviated through the addition of extra liquid. Because the serving size is quite large, mixing it all up in one go is not the best idea and so it's recommended to split up daily intake or split up mixing by adding half the serve and mixing it through before adding in the second half of the serve. BSN employs strong flavouring technology in all of their products and True Mass is no different. Each flavour is creamy and tasty without being overly sweet.
BSN True Mass - Who It's For
BSN True Mass is a premium mass gaining protein for those aiming to increase their mass gains and lean muscle mass gains but without unnecessary and unwanted fat gains. While it is slightly more expensive than your average weight gainer, the quality ingredients including a premium protein, carbohydrate and fat blend as well as added vitamins and minerals make this one of the best mass gaining protein powders around.