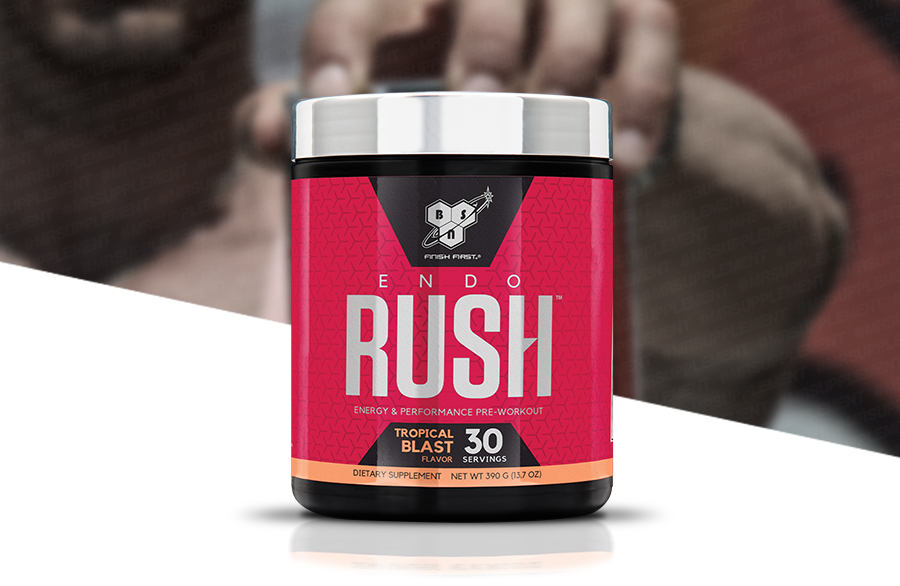 BSN Endorush is an ultra-premium energy and performance support supplement. Endorush formulated this pre-workout with patented pump technology to giove you both energy & get you pumped to tackle the physical challenges of smashing through your workout.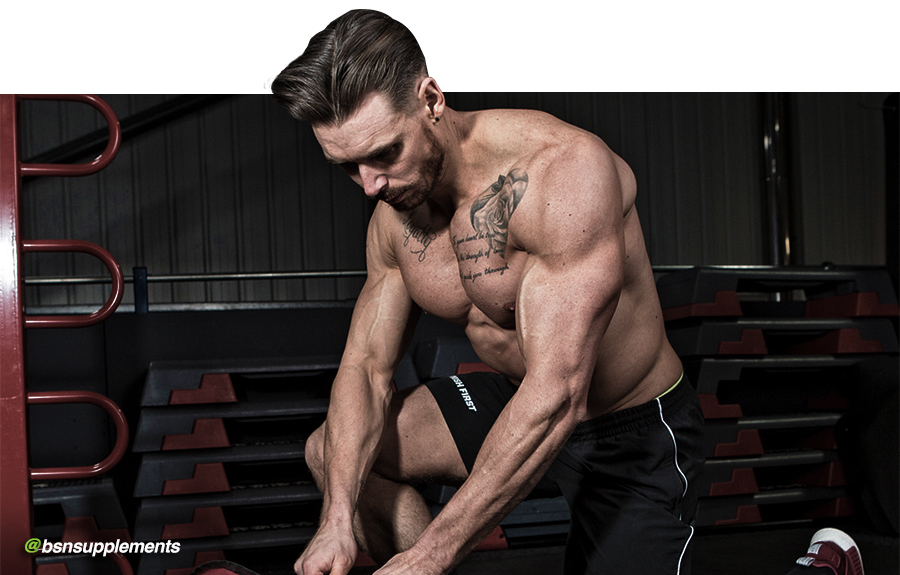 Formula Nox (Endurance & Performance) Fusion:
L-Arginine Alpha-Ketoglutarate (AKG): A conditionally essential amino acid that is a precursor to nitric oxide; nitric oxide dilates (opens) the blood vessels to allow for more oxygen and nutrients to be delivered into the muscle tissue. By bonding L-arginine to AKG, the conversion to nitric oxide is enhanced, maximizing nitric oxide levels in the blood.
L-Citrulline Malate & L-Citrulline Alpha-Ketoglutarate (AKG): An amino acid and preferred precursor to arginine for synthesizing nitric oxide. By bonding AKG, this process is enhanced. Malic Acid is an intermediate in the Krebs Cycle. Chemically bonding Malic acid to citrulline (yielding Citrulline Malate) supports the production of ATP via the Krebs Cycle.
L-Histidine Alpha-Ketoglutarate (AKG): An amino acid and precursor to histamine. Histamine affects vasodilation via nitric oxide.
Ketoisocaproate Potassium (KIC-K): An anti-catabolic agent and precursor to the branched-chain amino acid leucine; the most potently anabolic of the amino acids.
RC-NOS™ (Rutaecarpine 95%): Rutaecarpine is an alkaloid extracted from the fruit Evodia Rutaecarpa. Rutacarpine stimulate nitric oxide production. RC-NOS also helps to counter the vaso-constricting effects caused by caffeine consumption.
Cinnulin-PF: An aqueous extract of cinnamon that is rich in uniquely linked proanthocyanidin antioxidants. These compounds "turn on" cellular signaling mechanisms normally carried out by insulin.
Gynostemma Pentaphyllum (Gypenosides 95%): A southeast Asian herb containing saponins referred to as gypenosides, which directly stimulate nitric oxide release in vitro.
Formula Ener-Tropic (Energy & Nootropic) Rush
L-Tyrosine & L-Tyrosine Alpha-Ketoglutarate (AKG): A conditionally essential amino acid and precursor to the catecholamines (epinephrine, norepinephrine and dopamine). The ingestion of caffeine releases these catecholamines, which are involved in regulation of neuromuscular performance, alertness, focus and mood. Replenishment of these catecholamines through tyrosine supplementation prevents a crash from ingestion of caffeine.
Taurine: An amino acid that regulates cell volume, insulin sensitivity and is an antioxidant. Taurine helps with the uptake of glucose into the muscle cells. Taurine also reduces oxidative stress and supports exercise performance.
Glucoronolactone: An antioxidant that promotes an overall sense of well being.
Caffeine: Caffeine is a well-established cognative and neuromuscular performance enhancer, particularly for short-duration, high-intensity exercise.
Bioperine: This standardized fruit extract of Piper Nigrum L. contains 95% piperine alkaloids. It is known as nature's bioavailability enhancing thermonutrient.
Glycerol Hydration Polymers:
Potassium Glycerophosphate, Magnesium Glycerophosphate, Glycerol Stearate: Glycerol pulls water out of extracellular (outside the muscle) space and into the blood, thus enhancing the thickness and visibility of blood vessels. Endurance athletes support hydration with supplemental glycerol.
Phospho-Electrolyte Replacers:
Di-Calcium Phosphate, Di-Potassium Phosphate, Di-Sodium Phosphate: Helps with the replenishment of lost electrolytes. These phosphates also aid in maximizing phosphocreatine levels, thus increased ATP levels, strength and endurance. Calcium, potassium and sodium are involved in the regulation of force generation.