BSN DNA Series Glutamine Review
Catering to all types of performance athletes for close to fifteen years, BSN has risen to become one of the biggest names in sports nutrition. The brand boasts a number of market leading products, including protein blend Syntha-6 and pre-workout N.O.-Xplode. BSN's new DNA Series was first announced at the 2013 Mr Olympia, and after a wait of more than a year, it looks like the range is finally going to see the light of day.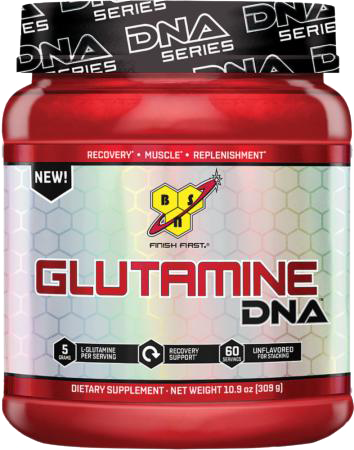 BSN DNA Series Glutamine Facts Review & Ingredients
BSN is the latest company to go back to basics, joining companies like Muscletech, Gen Tec, and new local talent Pure Supps, with a range that boasts single ingredients, very simple formulations and promises value for money. Containing nothing but 100% pure, micronised glutamine, DNA Series Glutamine represents this range well. The product is unflavoured, so it is versatile enough to mix into any drink, or even food, and is perfect to up the glutamine content of a post-workout shake.
BSN DNA Series Glutamine Facts Release date
The DNA Series is expected to be out in the US in late November. Don't hold out hope of finding BSN DNA series glutamine in your Christmas stocking, because it is expected to hit Australian shores in early 2015 along with the other products in the range.