https://www.mrsupplement.com.au/bsc-shred-bceaa-ultra-stack
BSc Shred & BCEAA Ultra Stack
BSc Body Science
Supplements > Supplement Bundles > Weight Loss Stacks
https://cdn.mrsupplement.com.au/resources/imgs/products/bsc-shred-bceaa-ultra-stack.1626920997703.png
http://schema.org/NewCondition
http://schema.org/InStock
119
119
AUD

Shred + BCEAA Ultra Stack
Fat Loss & Recovery Stack
Advanced Fat Burning & Recovery
Energy boost & Mental Focus
Clinically Dosed Ingredients
Banned Substance Free
In Stock

(3)
Write a review
Product
Stack Details
Q&A's
Reviews
Add To Cart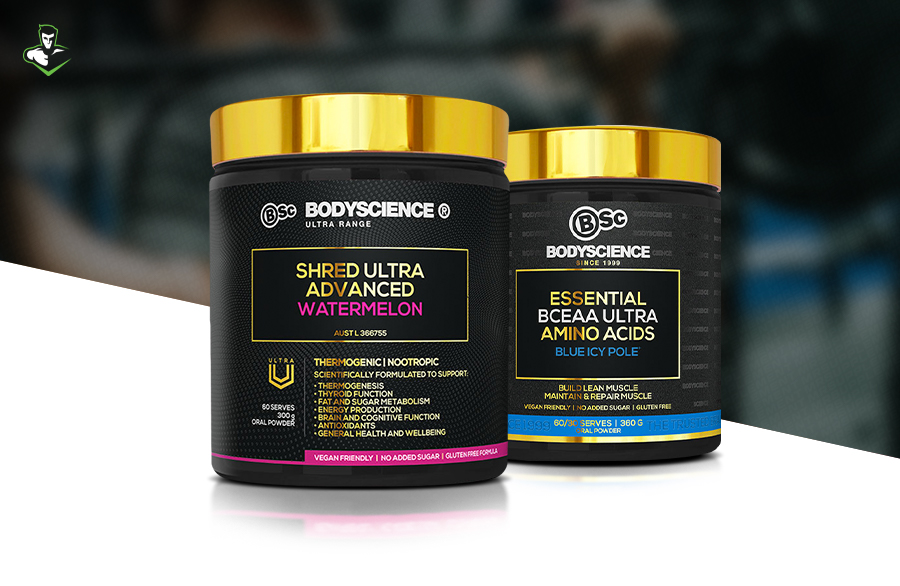 The BSc Shred & BCEAA Ultra stack is the perfect combination to help support your weight loss and training recovery.
The stack includes
BSc Hydroxyburn Shred Ultra 60 serve
BSc BCEAA Ultra 60 serve
BSc Hydroxyburn Shred Ultra
BSc Shred Ultra is a therapeutic nootropic thermogenic supplement perfect for users looking for better mental performance, enhanced focus and an extra energy boost. It consists of full clinical ingredients including Caffeine, Garcinia extract and particularly Acetyl-L-Carnitine. ALCAR functions to help reduce fat deposits in the body, by increasing the transportation of fatty acids into the mitochondria in order to bs used as a source of energy. Combining these ingredients makes Shred Ultra an unparalleled fat burning formula that will help support fat loss and leave you focused and amped long after other fat burners have worn off. BSc Shred Ultra is naturally flavoured and tastes amazing.
BSc BCEAA
BSc BCEAA Ultra is the ultimate amino recovery supplement that helps reduce muscle fatigue and soreness especially after training. The muscles are fully engaged during these sessions therefore they require time to recover, this is why BSc's BCEAA Ultra can help your body to absorb as much aminos for your body to recover faster in order for you to get back to the gym quicker. Unlike other supplements, BSc BCEAA includes EAAs (Essential amino acids) as well for better performance. Together with BCAAs, this product allows you to maintain and fasten the recovery process. It has been formulated to be used as fuel and recovery supplement and as an added bonus the formula doesn't contain caffeine or stimulants so it can be taken at any time during the day. So, whether you are focussing on muscle building, repair or recovery, BSc's BCEAA is a great choice to add to your routine.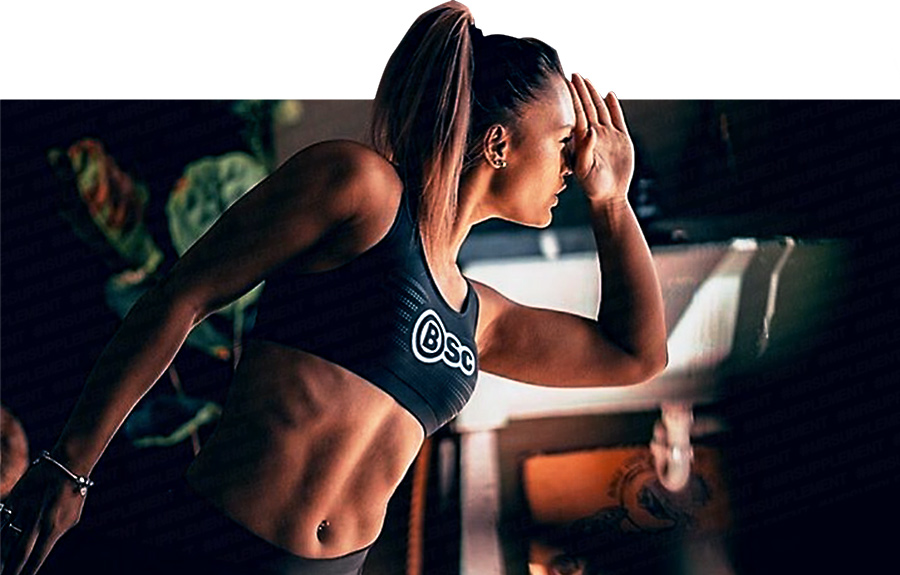 Stack Details
Q&A's
Ask a question about
BSc Shred & BCEAA Ultra Stack
Just wondering can you drink the bceaa during exercise or should it be after only?




The BCEAA can be consumed during exercise. In our opinion this iOS the optimal time especially during a weight training session. Taking post workout is also OK.

Can this be taken as a meal replacement?




Yes the BSc Shred & BCEAA stack may be taken as a meal replacement aiding appetite suppression & supporting lean muscle.
Reviews

Average

Based on reviews collected by
&
Write a review

BSc Shred & BCEAA Ultra Stack
BSc Shred & BCEAA Ultra Stack
BSc Shred & BCEAA Ultra Stack
Very happy with the product
Collected via Trustpilot
BSc Shred & BCEAA Ultra Stack
BSc Shred & BCEAA Ultra Stack
BSc Shred & BCEAA Ultra Stack
Doesn't dissolve fully and sub average taste
Collected via Trustpilot
BSc Shred & BCEAA Ultra Stack
BSc Shred & BCEAA Ultra Stack
BSc Shred & BCEAA Ultra Stack
The blue Icy pole flavour is the best I've ever tasted like it a lot the bsc bag is excellent and the passion fruit shred is great too
Collected via Trustpilot
Next Page
Contact Us