BSc Body Science Gold Label Alpha Series Review
One of the premier supplement companies in Australia, BSc Body Science are respected amongst athletes, casual trainers and fitness enthusiasts alike. They are known for creating a line of supplements that are banned substance free and able to be used in sport and competition as well as those who are frequently drug tested such as the police and other emergency personnel and those serving in defence. Always striving to create better supplements, BSc have recently announced a brand new Gold Label Alpha Series.
BSc Body Science Gold Label Alpha Series

This new range is said to have been 'carefully researched and hand-developed by feedback from local gyms, local retailers, athletes, strength coaches and nutritionists.' All made in Australia, the starting line of the new Body Science Gold Label Alpha Series will contain four traditional strength based supplements including: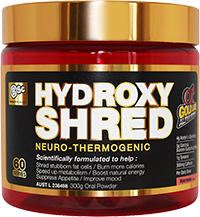 BSc Body Science Hydroxy Shred – The first release from the series, Hydroxy Shred is a neuro thermogenic fat burner which is designed to support fat loss, but also enhance energy and elevate mood. It's a simple formula, but one that is still going to help you shred those stubborn fat cells.
BSc Body Science K-OS Pre Workout - The second product to be released in the range, K-OS Pre Workout is a revamped version of one of their previous pre workouts of the same name. It's a fairly traditional, but strong formula featuring creatine, caffeine, beta alanine and arginine.
BSc Body Science Gold Label Alpha Series Test Booster – Yet to be released but a confirmed category, this new test booster will be slightly different to their popular Triandrobol, but will certainly contain some excellent, well researched ingredients.
BSc Body Science Gold Label Alpha Series Myocytin – Myocytin used to be BSc's flagship creatine product, but has since been taken off shelves. It's a classic and winning combination of creatine and carbohydrates, which can't go wrong.
BSc Body Science Gold Label Alpha Series Protein – Also yet to be released, we're not sure what type of protein powder it will be, however we're going to bank our money on a traditional whey protein blend, possibly with some added carbs for recovery.
BSc Body Science Gold Label Alpha Series Supplements

BSc's new Gold Label Alpha Series is an interesting move from the veteran supplement company. It further distinguishes their products which currently belong in a regular and a naturals range. If they're able to create an elite range of supplements that are better dosed and taking advantage of the absolute latest science, then they're onto a very fine upgrade to their brand. The starting line of five will surely increase, but quite slowly and with plenty of input from the public.
BSc Body Science Gold Label Alpha Series Updates
Currently, only two products has been released for the new Gold Label Alpha Series from BSc Body Science. The other three confirmed supplements will be released, but over the course of 2015. It's an exciting new development for Body Science and we'll be sure to update you with any news or releases that come up.