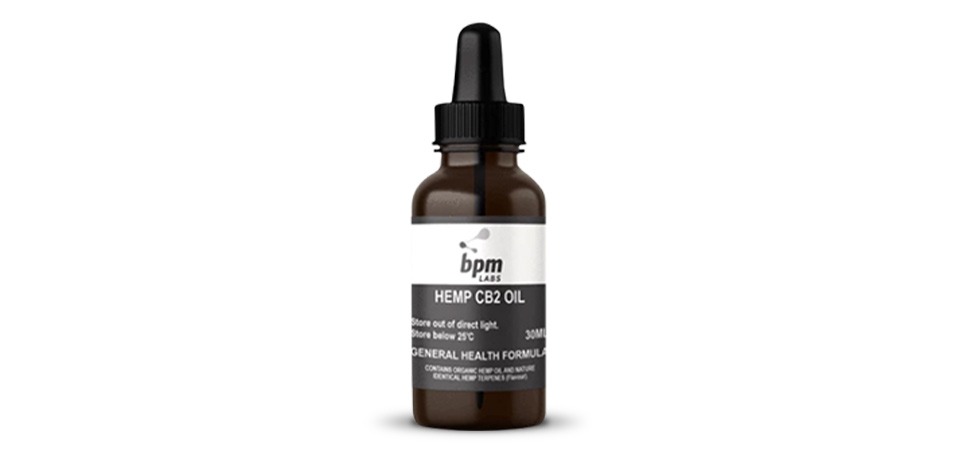 Although hemp oil isn't necessarily something new to the scene, but it has been increasing in popularity especially within the supplement market. BPM Labs is a company dedicated in providing scientifically optimised and high quality supplements for athletes to reach their full potential. BPM Labs are yet to release a new product known as CB2 Oil. Recent research has revealed the benefits of adding CB2 oil to your routine suggesting it may boost workout performance, improve immune system, promote gut health as well as act as an anti-inflammatory agent.
Having said that, we'll dive into the facts that we know about the upcoming release of BPM Labs CB2 Oil.

BPM Labs CB2 Oil Highlights
Pure Organic Hemp Oil
Packed with Omega Fatty Acids & Vitamins
Vegan Friendly
Made in Australia
BPM Labs CB2 Oil Ingredients & Dosage
At the time of writing, we do not have an ingredients list disclosed as of yet but what we've been given this supplement will be packed with organic and immune boosting ingredients. These include a rich source of terpenes, fat soluble vitamins and unrestricted cannabinoids as mentioned previously and a whole heap of omega fatty acids that are essential for inflammation, immune function and general health.
BPM Labs CB2 Oil Release Date
There has been no exact release date yet but there will be further details available updated here. We do expect the product to arrive mid-August 2019.