There aren't many ways to stand out with a WPI supplement. After all, they're some of the simplest products on the market and rarely contain any other active ingredients on top of the essential whey protein isolate. As such, it's not an easy task trying to find the best option, but we've combed through the many choices for you and have picked out 10 of the best for 2017. Let's take a look at what's made the list.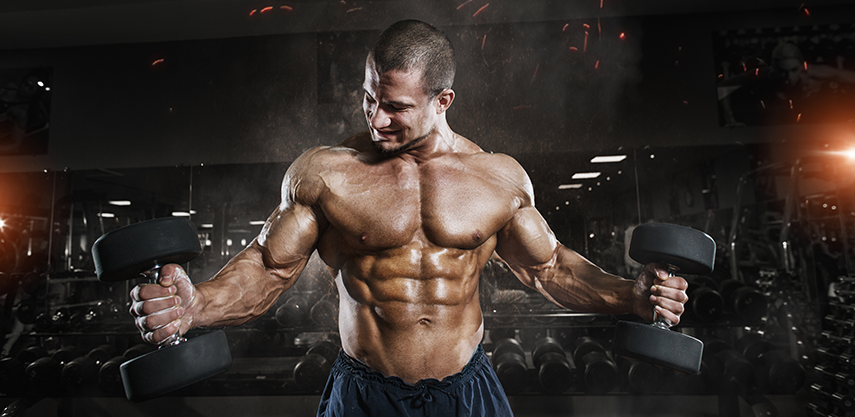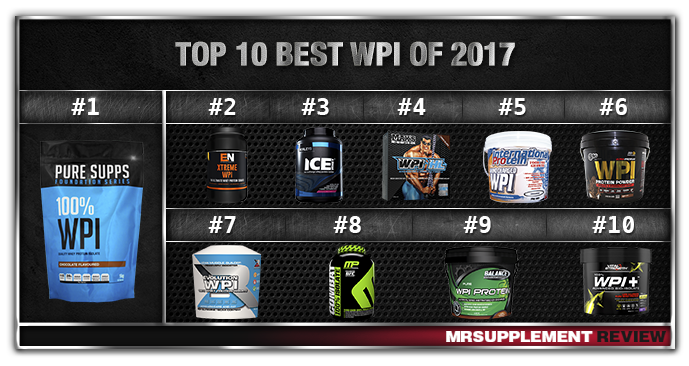 #1. Pure Supps 100% WPI
Whey protein isolate supplements aren't the cheapest and if you plan on using them long term, you need one which provides a high quality formula, but doesn't break the bank. Pure Supps 100% WPI is one of the most cost effective isolate proteins on the market and is a little less than $45 per kg for a 3kg size. With a high protein percentage and added vitamins and minerals, Pure Supps 100% WPI is great formula that has been judged the best whey protein isolate of 2017.
#2. Elemental Xtreme WPI
Elemental Nutrition's Xtreme WPI may have some slick new packaging, but they're retained their standout formula. At 90% protein per serve and with less than 1g of fat and carbs per serve, Xtreme WPI is about as pure and lean as they come. With a delicious new Choc Honeycomb flavour in their arsenal, Elemental Xtreme WPI is not only one of the tastiest whey protein isolate supplements on the market, it's simply one of the best period.
#3. Horley's Ice Whey
Almost on the other end of the spectrum, Horley's Ice Whey certainly isn't the cheapest WPI supplement on the market. However, it does offer one of the highest protein percentages around, cracking over 91% protein per serve and only 0.6g of carbohydrates and 0.3g of fat. Ice Whey is also one of the oldest WPIs on this list having been around more than a decade and still going strong as one of the best products in the category.
#4. Max's WPI HL
Max's WPI HL may only be a few years old, but has proven to be an incredibly successful product in the Australian company's extensive range. WPI HL is one of the few value added WPI powders on the market and is boosted with a sizeable dose of leucine; one of the key amino acids involved in muscle building. Each serve also provides a full spectrum of essential vitamins and minerals and is super low in fat and carbs. For a powerhouse WPI that's focused on helping you achieve the best muscle gain possible, make sure to keep Max's WPI HL in mind.  
#5. International Protein WPI  
It seems Australian's are a pro at creating WPI formulas, with International Protein's Amino Charged WPI being the 4th Australian product in the top 5. Developed with rapid absorption in mind, the supplement not only provides whey protein isolate, it's also added hydrolysed whey protein isolate; which absorbs and is delivered to the working muscles faster than standard WPI. International Protein's product also has added glutamine to support improved recovery after heavy training. Amino Charged WPI is a very tasty product and easily justifies its top 5 position.
#6. BSc WPI    
With a formula very similar to International Protein's Amino Charged WPI, BSc Body Science's WPI also provides whey protein isolate, but with added hydrolysed whey protein isolate and bromelain for improved absorption and digestive comfort. Body Science are one of the very few companies whose products are certified "Banned Substance Free", making them ideal for athletes or any trainer wanting the highest level of assurance that what they're buying is exactly what's in their supplement. 
#7. Balance WPI
NZ's biggest and best known brand, Balance's WPI is a fairly stock standard whey protein isolate. The formula provides over 87% protein per serve and like all the other products on this list is super low in fat and carbs. All of Balance Sports Nutrition's proteins utilise the highest quality New Zealand dairy sources available, making them rich in micronutrients to assist with better recovery and muscle building support. Each serve of Balance WPI is also rich in branched chain amino acids, making this an incredible protein for any serious trainer.
#8. MusclePharm Combat 100% Isolate
MusclePharm's Combat 100% Isolate is one of the cleanest WPI supplements on this list. It's completely free from carbohydrates and fat, making it a lean option for those who want protein and no other excess calories. Combat 100% Isolate is also gluten and lactose free, so if you have issues with these two components, this product is ideal for your needs.  It's a tasty supplement and one of the best WPI supplements on the market at the moment.
#9. Body Ripped Evolution WPI
An underrated brand, Body Ripped produces some of the most unique, powerful and innovative supplements on the market. Evolution WPI is a whey protein isolate powder which also contains hydrolysed whey protein isolate as well as added branched chain amino acids, glutamine and some vitamins and minerals. Super easy to mix and even easier to drink, Body Ripped Evolution WPI is a great alternative for anyone wanting to try something different.
#10. Vital Strength WPI Plus 

Rounding off our top 10 list for 2017, Vital Strength WPI Plus is a gluten free whey protein isolate providing over 87% protein and less than 1g each of carbs and fat per serve. As with many other products on this list, it's also got added vitamins and minerals to support optimal health and recovery. WPI Plus is a tasty protein, which is easy to mix and is perfect for the busy individual wanting a little more from their protein supplement.
Notable WPI Supplements of 2017
With so many products and a very limited list, some great WPI's just missed out on making the top 10, including:
Whey protein isolates are the next step up for the trainer wanting bigger and faster gains. Spend more time working out in 2017 and less time figuring out which product is for you by simply picking a top product from our list.