Top 10 Best WPI Proteins of 2015 - Review
Whey Protein Isolate is the purest form of whey available. This type of protein is particlarly suited to people looking for a top quality source of protein with minimal carbohydrates or fat. Whey protein isolate is very low in cholesterol, and next to no lactose, which means it is suitable for the majority of people who suffer an intolerance to this dairy sugar.
Whey protein isolate is derived from cow's milk, and it is known for its high protein content and high purity. Compared to whey concentate, which generally contains between 60-80% protein, whey protein isolate generally contains more than 85% protein. Whey isolate has the highest biological value of any protein source, because it is absorbed very rapidly, easy to digest and contains amino acids in proportions which are very readily used by the body. It is rich in BCAAs, which comprise up about 23% of the protein volume.
Whey isolate delivers the sort of fast acting, precise nutrition that is best suited to the more advanced trainer who will be able to best take advantage of the attributes of this protein, but is also well suited to those who are severely restricting fat, carbs or lactose. There are a huge number of options when it comes to choosing a product, and a lot of new products have been launched in the past year. We have compiled a list of our favourite whey protein isolates for 2015, which will hopefully help you to find the protein that is right for you.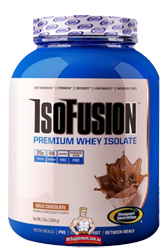 10. Gaspari IsoFusion

Better known for their blended protein, Gaspari Nutrition's IsoFusion is the company's WPI protein powder. A super simple and tasty whey protein isolate, IsoFusion contains whey protein isolate and a few flavours, sweeteners and other ingredients to help with mixability. It doesn't contain the highest protein percentage of many WPI's, but it's easy to mix, tastes great and is gluten free. Gaspari are well known for making quality protein powders and IsoFusion is a decent choice if you're after a WPI.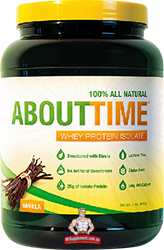 9. About Time WPI

If you're after protein powder unfettered with artificial additives, About Time WPI is the perfect choice for you. With only four ingredients, About Time WPI provides a high protein shake which is gluten free, lactose free and with negligible amounts of carbs and fat. This makes the supplement ideal for anyone after a more natural, protein hit without any unnecessary calories.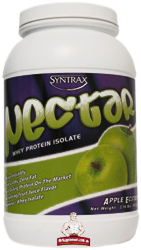 8. Syntrax Nectar

Syntrax Nectar is a protein like no other. Often, unique products are ignored by consumers who find them difficult to catergorise, or who view them as a novelty. The ones that tend to succeed are the ones that can get results, and Nectar has this covered. Syntrax have based Nectar on "Promina", a completely fat and carb free whey isolate that they claim is the world's purest protein. Most whey protein has a milky texture that lends itself to traditional flavour choices like chocolate and vanilla. This is not the case with Nectar, which has made the top ten on the basis of the wild array of flavours it is available in. Syntrax even dare to attempt citrus flavours, like grapefruit and lemonade - Somehow it works! Next time you get sick of chocolate, give Nectar a try.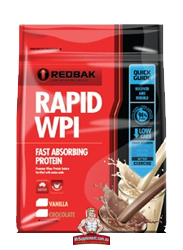 7. Redbak Rapid WPI

People know that Redbak Rapid WPI gets results, and this is one of the best selling whey isolates on the market. This is a simple, great value, and very cleverly formulated product, containing upwards of 85% whey protein. The whey in question is cross flow micro- and ultra-filtered to retain intact protein fractions, and supplemented with amino acids glutamine and taurine, which can prevent muscle catabolism, stimulate growth, normalise the amino acid ratio and boost the immune system. Redbak WPI contains inulin fibre to assist digestion, something that is often overlooked by those on high protein diets, and is fortified with vitamins and minerals.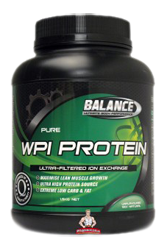 6. Balance WPI

Balance is one of the premier supplement brands from New Zealand and are known for making exceptionally high quality protein products. Balance WPI is no exception and is a first class whey protein isolate with added digestive enzymes to further enhance protein absorption around the time of the shakes. Balance WPI is one of a few whey protein isolate powders that come unflavoured making it an ideal powder to use if you're wanting to incorporate it into smoothies or other recipes.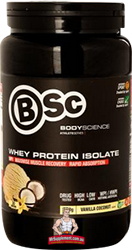 5. BSc Whey Protein Isolate

BSc Body Science is one of the bigger supplement brands in Australia and are known for their dedication to Australian sports and for their premium supplements. New from BSc is their whey protein isolate, a mixture of whey protein isolate and hydrolysed whey protein isolate. It's extremely high in protein, low in fat and carbs and is gluten free. BSc Whey Protein Isolate is a tasty, lean protein which you can easily incorporate into your daily supplement routine.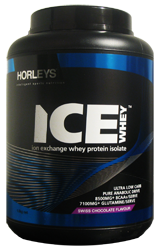 4. Horley's Ice Whey

Horley's hails from across the Tasman, where the company is known as the premier manufacturer of nutritional supplements. New Zealand dairy protein is often regarded as being the best in the world, and at 91% protein, Ice Whey is one of the purest whey protein isolates on the market. Although the whey is purified using ion exchange, Ice Whey boasts intact protein microfractions, along with rapidly absorbed peptides and added glutamine for muscle building and immune health. Ice Whey is one of the best value products around.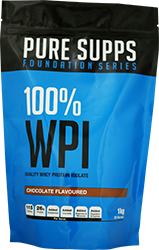 3. Pure Supps 100% WPI

The newest Australian supplement brand on the block, Pure Supps are best known for creating extremely high quality products at affordable prices. Their WPI is one of the most economical options around, but is also one of the best. Pure Supps 100% WPI not only contains a high protein percentage, but also has added leucine, glutamine and a comprehensive vitamins and minerals complex. For a complete post workout support supplement, Pure Supps 100% WPI is one of the best products around.
2. Elemental Nutrition WPI

Elemental Nutrition WPI is one of the top selling whey protein isolates on the supplement market and it's easy to see why. It's a cost effective, super high protein percentage WPI that tastes great and mixes well. Coming in at over 90% protein, Elemental Nutrition WPI is one of the purest whey isolates available. The isolate itself is purified using the latest technology to conserve the structure of elements in the protein, like growth factors, and the addition of extra arginine and glutamine increases protein quality by enhancing the amino acid ratio. This formulation also contains extra muscle boosting BCAAs, which work alongside glutamine to enhance recovery, prevent catabolism, and build new muscle. The addition of digestive enzymes also make this protein super fast digesting, and gentle on the stomach.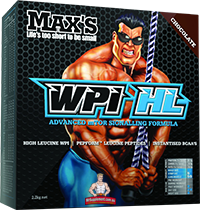 1. Max's WPI HL

Australian supplement companies sure know how to make a WPI protein, taking out the top 3 spots on this list, culminating in Max's WPI HL. Only released last year, Max's WPI HL is a reformulation of their original Max's WPI, and in this case, a heavily improved protein. Max's has made a whey unlike any other whey, employing a special manufacturing process that maximises the amount of leucine. Leucine is known as the most anabolic amino acid, and Max's have really packed it in to WPI HL, with added leucine peptides and additional free form BCAAs rounding out the ingredient list. If you want to get big, Max's WPI HL is one of the best proteins to go for and is so tasty, you'll actually be looking forward to drinking it multiple times a day. It's high quality formula, great taste and competitive price make Max's WPI HL the best whey protein isolate or WPI of 2015.
Notable WPI Proteins of 2015
There are a lot of great proteins out there that just missed out on our top ten including:
MusclePharm Combat Isolate Zero
With this top 10 list of WPI proteins, you're sure to find a perfect lean whey protein isolate to add into your diet throughout the day.