Whey protein concentrate is one of the best value ways to get the protein that your body needs on a daily basis. Whey, which comes from cow's milk,  is the gold standard in proteins, because it is easily digested, contains all the essential amino acids needed by the body in an optimal ratio, and it is high in branched chain amino acids which are highly valued for muscle building and recovery.
Whey concentrate is the best value option when it comes to supplementing with whey. Whey concentrate is slower digesting than whey isolate, so it's a versatile protein that can be taken at any time to supply the body with amino acids over an extended time period. This property also makes it great for dieters because a slow digesting protein will keep you feeling full for hours.
Whey concentrate is most commonly found as an ingredient in blended protein, but there are some pure whey concentrates on the market. Here are our picks for the best of 2015.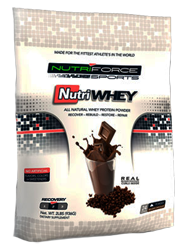 3. Nutriforce NutriWhey
Nutriforce NutriWhey is designed specifically for the CrossFit community. It is a back to basics protein powder designed to assist in recovery from high intensity exercise. It is a 100% whey protein concentrate which does not contain artifical flavours. Containing 5.4 g of BCAAs, NutriWhey can slug it out with any of the purer protein powders. Althought slightly higher in carbs than purer protein powders, it can actually be of benefit for replacing depleted glycogen.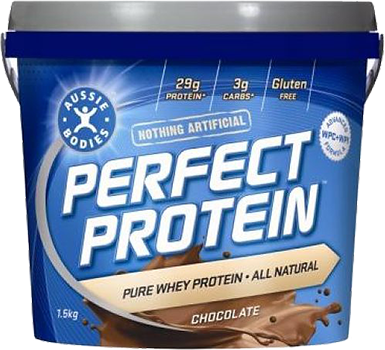 2. Aussie Bodies Perfect Protein
Aussie Bodies Perfect Protein is also a product that represents exceptional quality, with an overall protein content that is very similar to Recover Whey, at 71.5%. Perfect Protein is very low in fat and carbohydrates for a whey protein concentrate, and also represents exceptional value. The major distinguishing advantage of Perfect Protein is its versatility. As well as coming in delicious milkshake flavours, it also comes in an unflavoured variety, which is great for boosting the protein content of both sweet and savoury food and drink. People who are trying to avoid artificial ingredients will be pleased to know that Aussie Bodies Perfect Protein is all natural.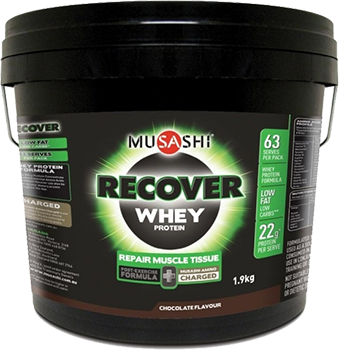 1. Musashi Recover Whey
Musashi Recover Whey comes in at 72% protein, which is on the high end for a whey protein concentrate. Musashi is an Australian brand with over twenty five years in the sports nutrition industry, and it is apparent that these years of experience have been applied to the formulation of this product. There are eight amino acids that are classed as essential, because we must consume these in our diets. Recover Whey improves on nature, by fortifying this product with added essential amino acids, which complement the protein we get through the diet. It is also supplemented with inulin, an insoluble fibre that assists digestion and helps to maintain maintains gut health. Recover Whey is instantised for easy mixing, and comes in delicious vanilla and chocolate flavours.
Whey concentrate is a high quality, versatile, great value product. People who are interested in taking a whey concentrate may also be interested in blended proteins, which combine the features of whey protein concentrate with other ingredients, like whey isolate and casein, which provide a spectrum of protein activity.