The right protein powder can offer a lot of support for muscle recovery and muscle building. However, if your goal is also to lose fat, then you might want a protein that offers a little more to support that goal. Enter fat loss protein powders or weight loss protein powders. These supplements are specially designed to include all the protein you need to support muscle building but have also added in a range of ingredients to support your journey to trim down and lose weight. These additions though can make picking a protein even harder, so we've gone ahead and selected 10 of the best to make your job a little easier. Let's take a look at some of the best protein powders for weight loss in 2018.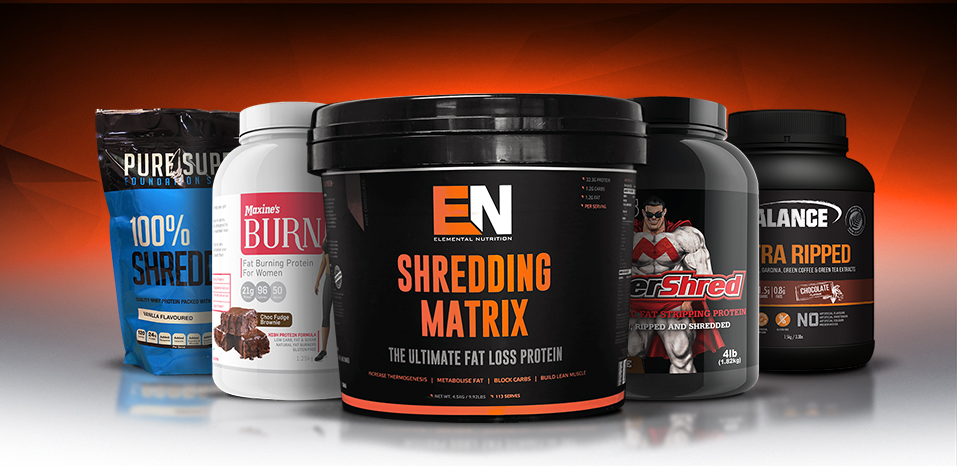 #1. Elemental Shredding Matrix
A favourite of trainers, Shredding Matrix from Elemental Nutrition has maintained its position at the top of the list once again. Each serve provides plenty of protein at over 32g as well as a range of high potency fat loss ingredients such as carnitine, caffeine, green tea extract, bitter orange extract and hydroxycitric acid. Elemental Nutrition has crafted a product that not only tastes great and is cost effective, it's also got a fantastic formulation that will help you shred down in no time.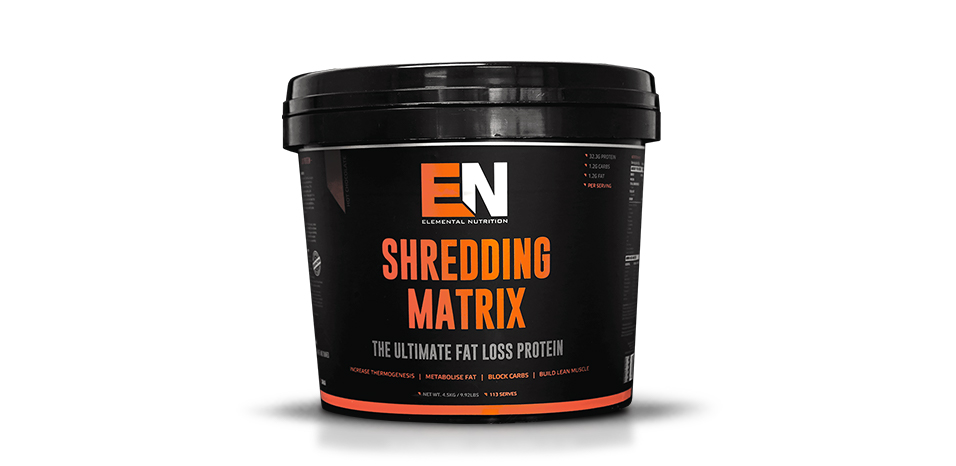 #2. Pure Supps 100% Shredded
Pure Supps are best known for offering bulk sized options at incredible prices. Their 100% Shredded is the fat loss protein in their range and is another worthy purchase. Just shy of 80% protein per serve, 100% Shredded provides the perfect amount of protein to kick start muscle building and recovery processes. In addition, they've included metabolism boosting compounds such as green tea extract, green coffee extract and carnitine. Each serve also provide some hydroxycitric acid to boost carbohydrate metabolism as well as added vitamins and minerals to support optimal health. All-in-all, it's one of the best proteins you could get to support fat loss, especially if you don't want to break the budget.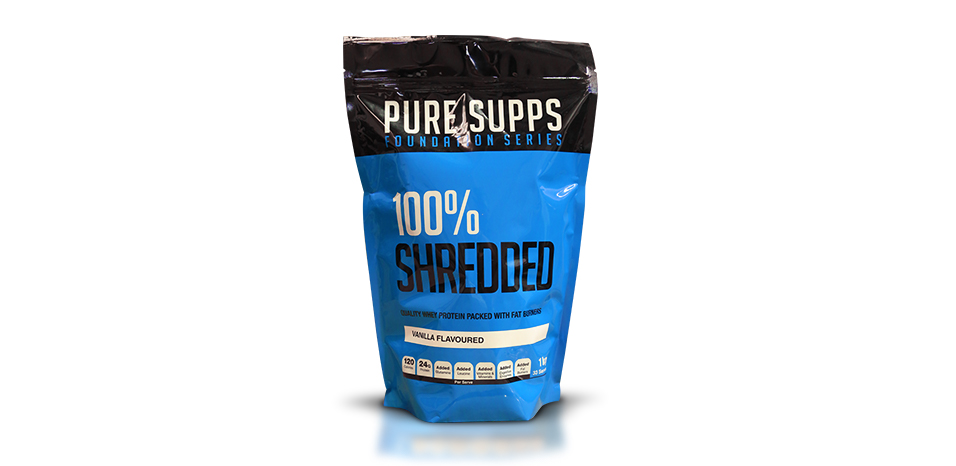 #3. Max's Super Shred
Max's Super Shred is one of the most comprehensive fat loss protein powders around and also one of the oldest. With the highest protein percentage of any supplement on this list at over 90%, Super Shred provides a fast acting and quick digesting whey protein isolate. This means that your muscles will benefit from having a quick hit of amino acids to start the muscle building processes. Super Shred also has a multi-matrix blend of ingredients to support metabolism, appetite suppression, carbohydrate digestion, cortisol levels and general recovery. Because of the amount of ingredients, for maximum impact, it's best to take a few serves throughout the day.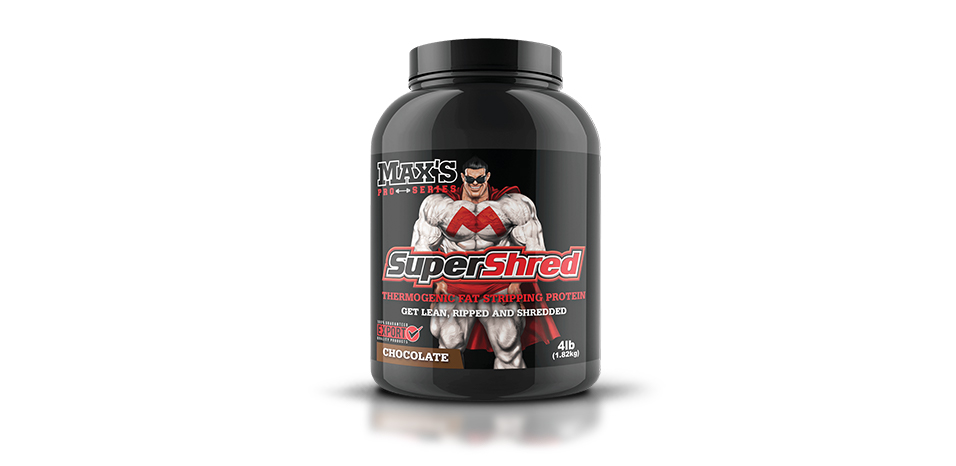 For a slightly stronger, but less comprehensive alternative, try Max's Shred System.
#4. Maxine's Burn Protein
A female offshoot of Max's, Maxine's has effectively cornered the market when it comes to supplements designed for trainers. Maxine's Burn Protein is the company's flagship product and is one of the most popular weight loss proteins in the industry. At 85% protein, Maxine's Burn offers plenty of protein per serve to trainers of all levels. This high quality protein blend is combined with a substantial range of ingredients to support weight loss including the carb blocking Phaseolamin, the fat metabolism boosting mix of carnitine, choline and inositol as well as the overall metabolism boosting blend of green tea and green coffee extracts. This is the best supplement for women, bar none and is the perfect one to start with if you want to tone up and drop some kilos.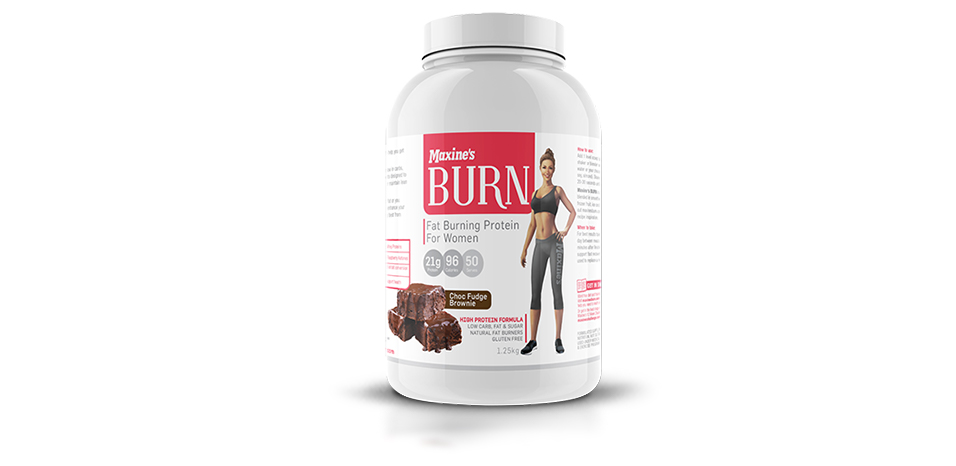 #5. Balance Naturals Ultra Ripped Protein
Scraping into the top 5 of 2018 is Balance's Naturals Ultra Ripped Protein. NZ's most famous brand, Balance know a thing or two about protein powders. Their Ultra Ripped Protein is a super lean protein providing 23g of protein per serve and less than 1g of carbs and fats. In terms of fat loss components, Balance have included some of the most common ones including carnitine, caffeine, green tea extract and hydroxycitric acid just to name a few. It's a solid high quality weight loss protein and is a great choice for any trainer.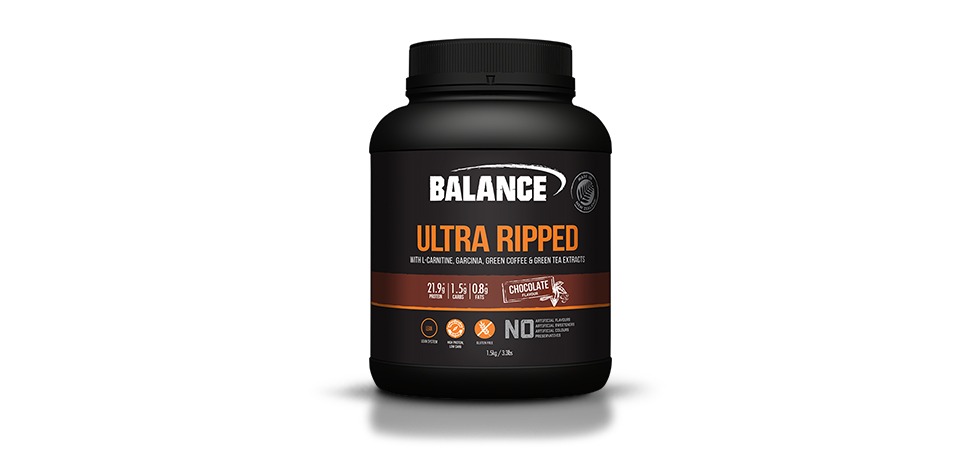 #6. Horley's Ripped Factors
Also hailing from New Zealand, Horley's Ripped Factors is incredibly similar to Balance's Naturals Ultra Ripped Protein. It's high in protein and low in fat, carbs and sugar. Its matrix of weight loss ingredients though is a little lacking, providing only caffeine from guarana and hydroxycitric acid from Garcinia Cambogia. It does provide a little bit more energy than Balance's Ultra Ripped, so if you're looking for a bit more of a boost in this area, go for Ripped Factors.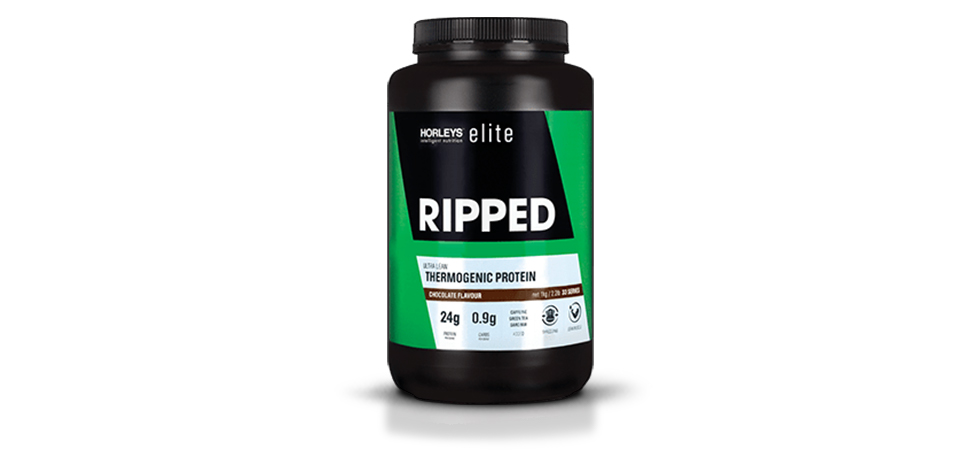 #7. International Protein ISO-Cuts
Another Australian weight loss protein, ISO-Cuts isn't the most popular one around, but its formula is quite complete. Designed with a base of high quality, fast absorbing whey protein isolate (WPI), each serve of ISO-Cuts also provides 6 key fat loss compounds. These include the popular hydroxycitric acid (HCA), green tea extract, green coffee extract and the common fat loss matrix of carnitine, choline and inositol. It's a flavoursome protein and an excellent alternative to any of the other products on this list.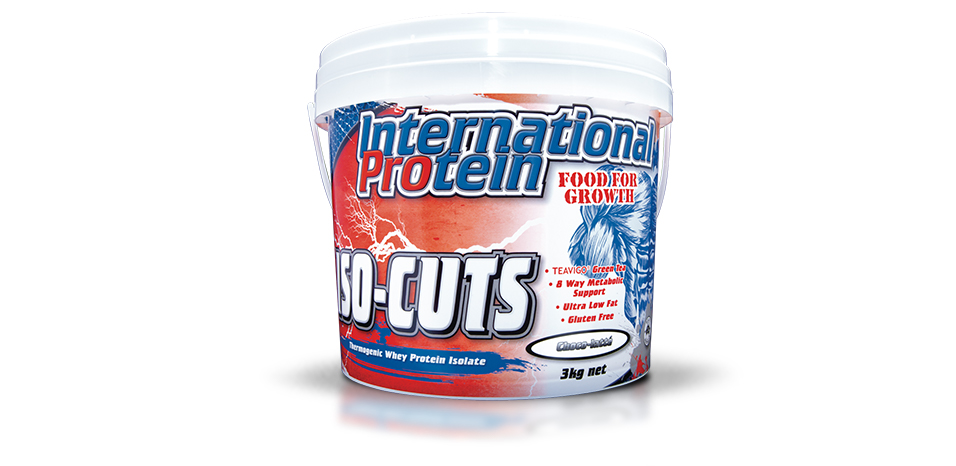 #8. Vital Strength Hydroxy Ripped
Vital Strength Hydroxy Ripped is a popular thermogenic protein designed for trainers who want to build muscle and lose fat at the same time. Each serve provides over 30g of protein along with 4 key active fat loss compounds including African Mango extract, choline, carnitine and chromium. Together, these ingredients help to boost fat metabolism, overall metabolism and may help to maintain more stable blood sugar levels, which can help to control appetite and hunger better. Vital Strength Hydroxy Ripped is another solid weight loss protein for those wishing to maintain a lean physique all year round.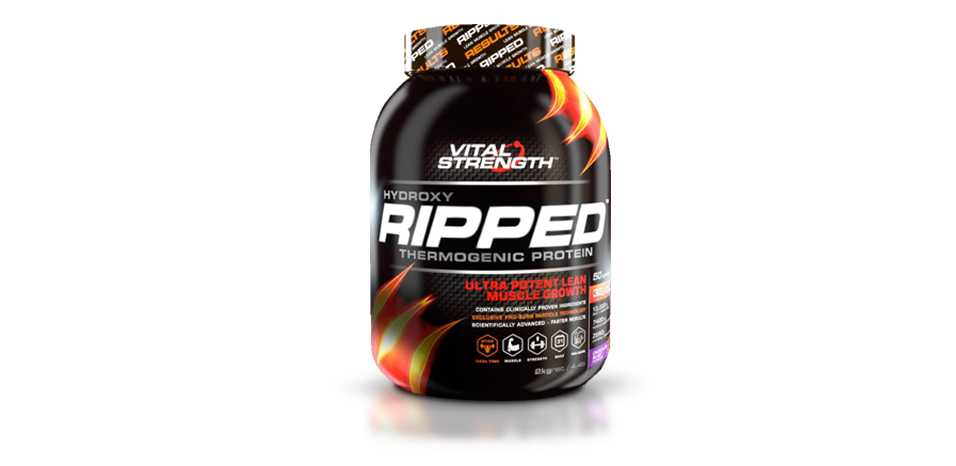 #9. Body Ripped Hydroxy Ripped
Body Ripped make some of the highest quality supplements on the market. They're not afraid to use the absolute best ingredients, but this can also mean a slightly more expensive product. However, if that's no concern to you, then Hydroxy Ripp is one of their best protein options. Packed with whey protein isolate (WPI) and hydrolysed whey protein, the formula also packs in some BCAAs for recovery and some vitamins and minerals for optimal health support. On top of that, they've included a blend of popular fat burning ingredients including carnitine, hydroxycitric acid, green tea extract and caffeine. Hydroxy Ripp is a great WPI based fat loss protein and works perfectly in conjunction with fat burners.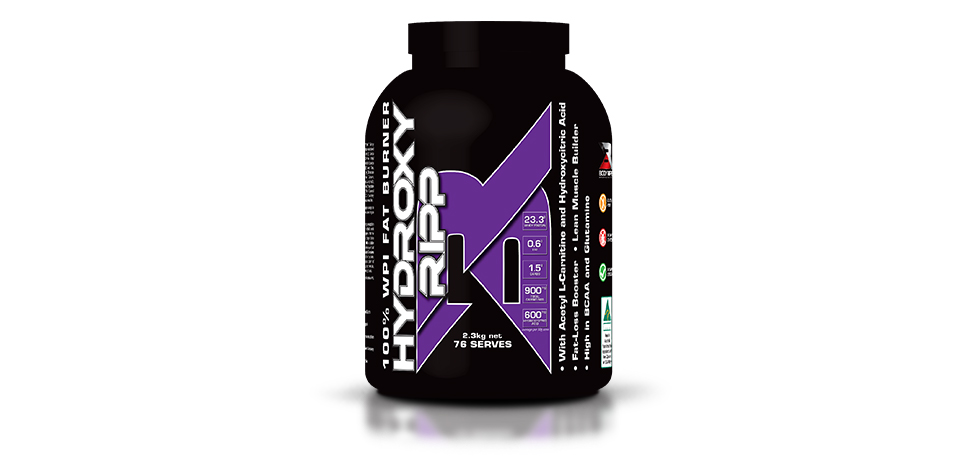 #10. EHP Labs OxyWhey
From the makers of the best fat burner on the market, OxyShred, comes their take on a fat loss protein powder. EHPLab's OxyWhey is hands down one of the best tasting protein powders on the market, across all categories. It's smooth, milkshake like and tastes pretty much like flavoured milk, so one could easily have multiple serves a day. Each serve provides a solid 24g of protein along with some more novel weight loss ingredients including medium chain triglycerides (MCTs), tyrosine and grapefruit seed extract; as well as some more common ones such as green tea extract and chromium. Help boost muscle building and keep hunger and fat gains at bay with OxyWhey, our final pick for the top 10.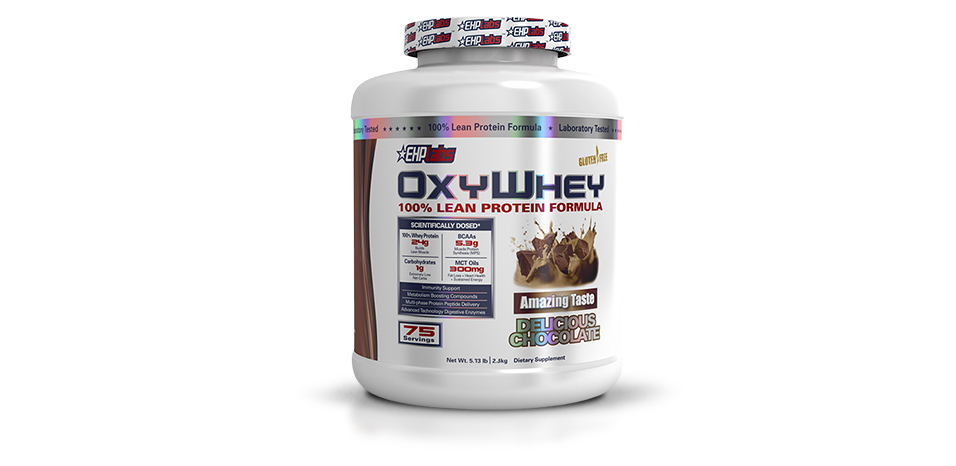 Notable Protein Powders for Weight Loss 2018
It wasn't easy picking just 10 supplements to be a part of this list and a few excellent alternatives did miss out. These include:
Losing fat and building muscle at the same time is a tough and longer process, but not impossible. With the right weight loss protein powder, you can support both these goals at the same. Any of the above options are a great place to start, so pick one and get ready to build your best physique yet.