Best Vegan Protein 2015
The vegan protein category is increasing in popularity with a growing number of vegan fitness enthusiasts. Vegan proteins can be made from a huge number of plant-based ingredients, which can make selecting a product very difficult. This is a list of the top 5 best vegan proteins in 2015.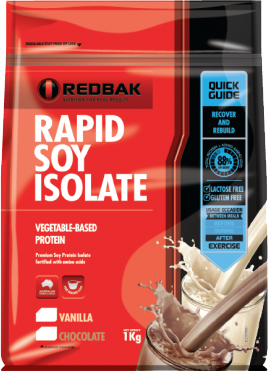 5. Redbak Rapid Soy Isolate
Redbak Rapid Soy Isolate is a very high quality complete protein which can be absorbed relatively quickly, making it suitable for use after training. It contains almost 82% protein from soy protein isolate and is vitamin and mineral fortified. Rapid Soy is also fantastic value for money, making it one of the best all-round vegan protein powders available.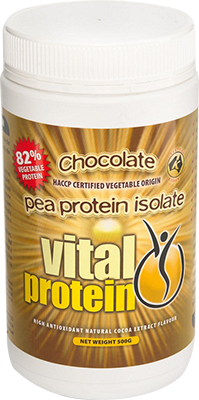 4. Vital Protein
Vital Protein is 100% pea protein isolate, which has proven to be a real favourite among vegans. Again, it contains over 80% protein, making it an excellent way to boost daily protein intake. Its formula is very low allergy, is gluten-free, and GM-free. Available in both flavoured and unflavoured varieties, Vital Protein can be made into a shake or used in cooking. The only reason why this product isn't higher on the list is that being a 100% pea protein makes it a little low in cysteine and methionine amino acids.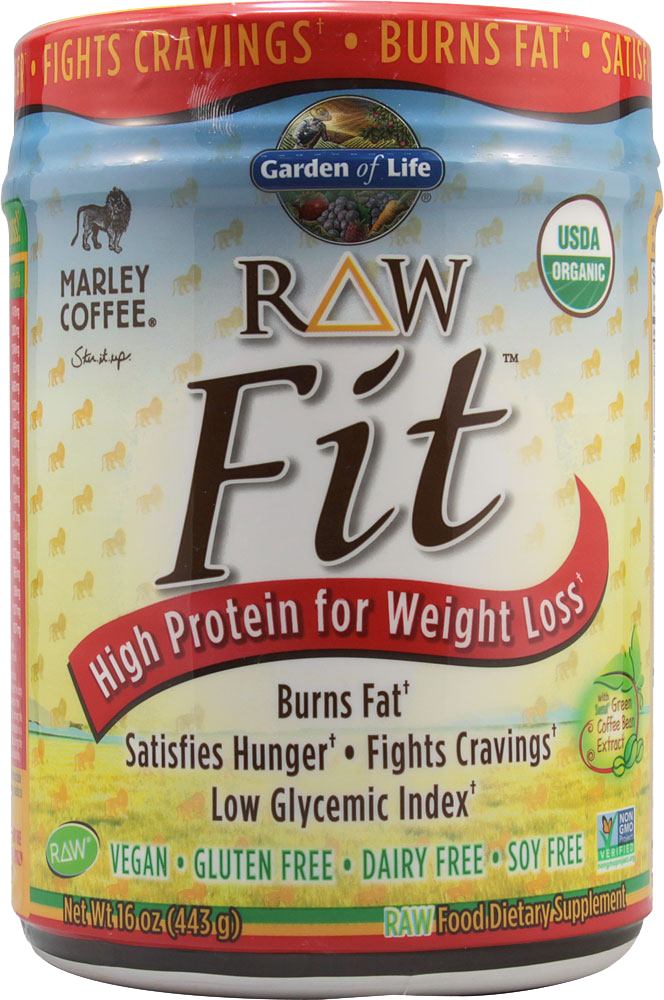 3. Garden of Life Raw Fit
Garden of Life Raw Fit is a unique vegan protein in that it is quite possibly the only one that also contains fat burning ingredients. Much like other Garden of Life products, it is made up of a blend of 13 different organic plant-based protein sources to give a well-balanced amino acid profile. It also includes ingredients to assist with metabolism and weight management, as well as probiotics. This extremely well-rounded vegan protein is an excellent contender for the best vegan protein of 2015. However, its flavour may be difficult to swallow for some, which is why it gets a number 3 spot.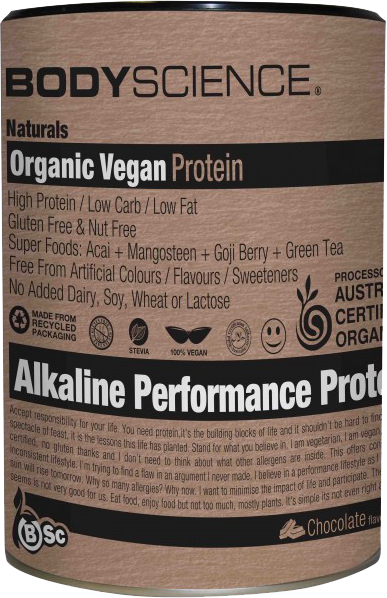 2. BSc Organic Vegan Protein
BSc Organic Vegan Protein contains a blend of seven different sources of plant proteins. In addition, there is a superfood blend containing green tea, goji, acai, and mangosteen to provide antioxidant support as well as other nutrients. As you would expect from a product with this name, it is 100% natural, free from gluten and is organic certified. Even the manufacturing process is extremely meticulous to avoid cross contamination from other ingredients. This vegan protein would have received the number one spot, had it not been for its very flimsy packaging – try hard not to drop it. You have been warned!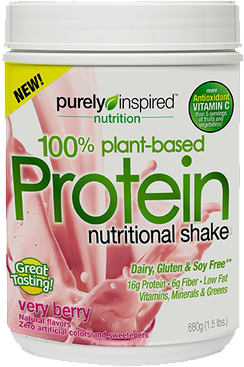 1. Purely Inspired 100% Plant Based Protein
Purely Inspired 100% Plant Based Protein is a meal replacement style shake containing a balanced amount of protein and carbohydrates (largely in the form of dietary fibre). It is a fantastic protein for vegans looking to drop a few kilos. Purely Inspired Plant Protein uses a blend of three proteins, together with three fruits and veges, as well as a full spectrum of vitamins and minerals. In true American spirit, Purely Inspired Plant Protein also contains a digestive enzyme blend to nicely wrap everything up. Its flavour is good, and thankfully, the packaging is also sturdy enough to take a fall.