Testosterone boosters are arguable one of the most popular advanced muscle building supplements around. To be completely honest, 2015 has not been a huge year for the introduction of new testosterone boosters for Australians. However, just because there are few brand new products, does not mean that we have a shortage of great and effective products. This is a top 5 list for the year's best and most popular natural testosterone boosters.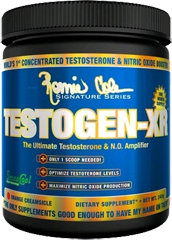 5. Ronnie Coleman Testogen XR
Ronnie Coleman Testogen XR is a two-in-one product serving two functions. One, it is a stimulant-free pre workout and nitric oxide booster, and as well as a testosterone booster. The two functions work hand in hand, as the increased blood flow can help deliver the testosterone boosting ingredients directly to the places they need to be. When combined with Ronnie Coleman MyoBlitz, the stack gives you a smashing workout. Read our full Ronnie Coleman Testogen XR review.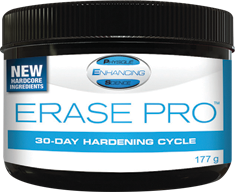 4. PES Erase Pro
A brand new product to the market, PES Erase Pro was highly anticipated. On its release, it did not disappoint. Packing the tried and true D-aspartic acid, as well as a handful of anti-oestrogen ingredients together with agmatine for nitric oxide, Erase Pro is a well thought out product that deserves this spot on our top 5 list. Read our full PES Erase Pro review.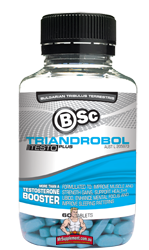 3. BSc Triandrobol
BSc Triandrobol has been an Aussie favourite for years. Since its release it has undergone a reformulation, and we can happily say it was for the better. Using only the most popular and recognised test boosting ingredients, Triandrobol is the product of choice if you are unsure of what product to get. Both user-friendly, and backed by one of Australia's most reputable companies, Triandrobol will be a top seller for years to come. Read our full BSc Triandrobol review.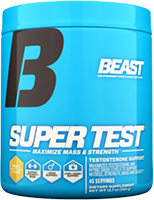 2. Beast Super Test
Beast Super Test is possibly the most well rounded supplement on this list. Packing in test boosters, anti-oestrogenics, nitric oxide boosters, DHT control, as well as liver & kidney support, it is easy to see why Super Test is on this list. It may not be the best tasting product, but it is among the most effective. Although not strictly necessary, Super Test can also be stacked with Beast E-Liminate for additional oestrogen blocking and further benefits. Read our full Beast Super Test review.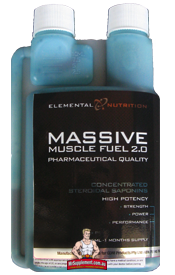 1. Elemental Massive Muscle Fuel 2.0
Elemental Nutrition Massive Muscle Fuel 2.0 has been at the top of test boosting game for years. The reason for this is simple. It is strong. Really strong. Out of all the products on the Australian market, it boasts one of, if not the highest dose of protodioscin, the active ingredient in tribulus. In addition, it also contains antioestrogen and anti-DHT support, together with nitric oxide boosters. It is the only product on the list that is in liquid form, and its high herbal ingredient concentration gives it a distinctively bitter taste. If you can ignore that fact, you too may likely agree with us that it is the best testosterone booster of 2015. Read our full Massive Muscle Fuel 2.0 review.