There's nothing quite like the feel of an intense pump when you're training. Your muscles are full with the rush of blood, bringing with it vital nutrients and oxygen to help support muscle growth and recovery. A good pump is not only cosmetically pleasing, but is a vital and beneficial part of a workout. To further increase pump, a range of supplements have been developed specifically to boost blood flow to the muscles. You'll find that many pre workouts also contain pump ingredients, but there is a growing category of supplements that predominantly feature pump ingredients. To help you pick out a pump supplement, here's a list of the top 10 best pump supplements of 2015.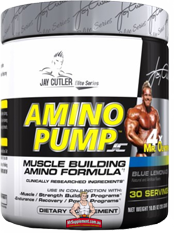 10. Jay Cutler Amino Pump

Legendary bodybuilder Jay Cutler's line of products may not have been the success many people wanted it to be, but Amino Pump has to be one of the line's better products. With one powerful scoop, you're getting 8g worth of active ingredients including glycerol and agmatine to help boost pump along with leucine, beta alanine and creatine to help support strength and workout capacity. It's well flavoured and does a decent job, especially with two scoops.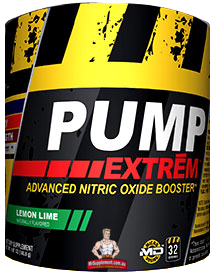 9. ProMera Pump Extrem

ProMera are well known for their super concentrated products and with Pump Extrem, you get a mini dose of ingredients that provides a fairly big response. Boosting the pump with three ingredients including agmatine, norvaline and GPLC (glycine propionyl L-carnitine), ProMera Pump Extrem also helps to energise to boost your workout capacity. The dose seems a bit small, but surprisingly, it does a decent job in terms of pump.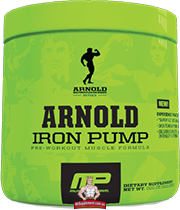 8. Arnold Iron Pump

As one of the more popular Arnold Series products from MusclePharm, Arnold Iron Pump is a good mix of pump ingredients along with cognitive enhancers such as tyrosine, choline and caffeine. What you get is a pump product that helps you maintain good focus during your sessions. The nitric oxide blend could definitely do with a stronger dose but Arnold Iron Pump is a fine pump supplement.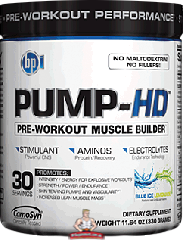 7. BPI Pump HD

One of the tastier pump supplements, BPI Pump HD is a relatively transparently dosed pump supplement featuring a blend of electrolytes, endurance and cognitive boosters as well as pump ingredients. Pump HD is actually a great all round pre workout with a good pump component and is highly recommended for beginner trainers looking for a well rounded pre workout pump supplement.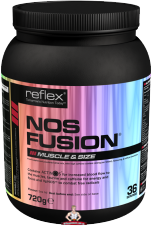 6. Reflex NOS Fusion

Reflex are one of the best supplement companies around and it's a shame that they're not as popular in Australia as they are in Europe. NOS Fusion is another great supplement from the company and includes well dosed pump ingredients such as citrulline and grape seed extract. It also contains a good hit of endurance boosting beta-alanine and plenty of focus and performance enhancers such as caffeine, glucuronolactone and taurine. It doesn't have as many flavours as a lot of the other supplements in this list, but it's a reliable supplement from a reliable brand.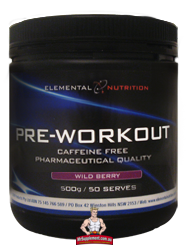 5. Elemental Nutrition Pre Workout

A premium Aussie brand, Elemental Nutrition's Pre Workout is perhaps one of the best stimulant free pre workouts on the market and is an excellent pump supplement. The supplement combines arginine and citrulline along with other excellent pre workout ingredients such as beta alanine, creatine, taurine and alpha lipoic acid. Elemental Nutrition Pre Workout may not have the fanciest name, but it provides one of the best pump and stimulant free pre workout blends on the market.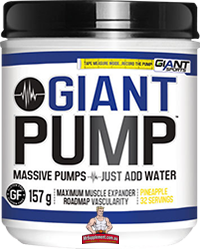 4. Giant Sports Giant Pump

One of the newest supplements in the Giant Sports range, Giant Pump utilises glutamine nitrate as their core ingredient, but also uses plenty of agmatine, glycerophosphate, norvaline and grape seed extract to offer a lengthy, sustained pump. Giant Sports are so certain that their product works, they've even included a measuring tape to help you keep track of your pump progress. Giant Pump is purely designed for pump and it does a swell job.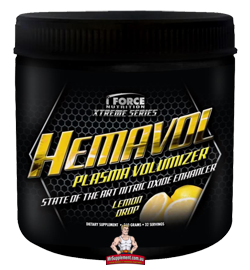 3. iForce Hemavol

Another supplement designed specifically to enhance the pump, iForce Hemavol is another tasty supplement. Hemavol is well dosed with popular and validated pump ingredients such as agmatine, citrulline, glycerol, norvaline and even has a matrix of ingredients to sustain that pump. The flavour of Hemavol is quite strong, but if you can stomach it, a double dose of this supplement will give you some serious, out of this world pumps.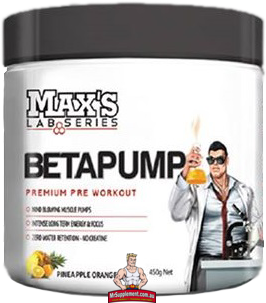 2. Max's BetaPump

Only released late 2014, Max's BetaPump is one of the best new supplements we've seen come from Max's in recent time. Featuring a good mix of energy and focus enhancing ingredients as well as plenty of pump ingredients including citrulline, beet extract, arginine, agmatine and GPLC; BetaPump is a well researched supplement and is a testament to Max's continued dedication to supplement innovation. If you're after one of the best pumps possible, then Max's BetaPump is definitely one to try.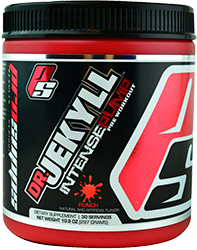 1. ProSupps Dr Jekyll

ProSupps sure do know how to create quality pre workouts. Considered the 'less intense' of the company's two pre workouts, Dr Jekyll is considered the better pre workout to use if you're after a good pump. Dr Jekyll is completely transparently dosed and includes some of the highest levels of popular pump ingredients such as glycerol, citrulline, agmatine and norvaline. It also contains some great pre workout and recovery support ingredients such as caffeine, beta alanine, creatine, leucine and even HMB. ProSupps Dr Jekyll is a great pre workout supplement, but an even better pump supplement with a heap of delicious flavours to choose from. For some of the best pumps you'll ever hope to experience, you can't go past ProSupps Dr Jekyll, our pick for the best pump supplement of 2015.
Notable Pump Supplements of 2015

Plenty of other pump supplements just missed out on making the list for this year including:
To help you get some of the best pumps possible in 2015, you can't go past some the supplements in this list.