With a new year comes a whole new list of some of the best pre-workouts. 2015 is going to be a year where workouts become more intense in general, but will diverge into those which emphasise power and those which emphasise endurance. Regardless of what type of workouts you'll be incorporating into your routine, most trainers will want two things when it comes to their pre-workouts; energy and stamina. As the supplement industry begins to evolve, so too does its products and you'll be seeing a lot more pre-workouts that contain intra-workout components to fuel harder sessions and support recovery. With this category of supplements bigger than ever, we weed out the top 11 list of the best pre workout supplements of 2015.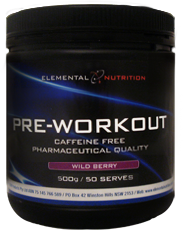 #11. Elemental Nutrition Pre Workout

As one of the few rare companies that make a stimulant free pre-workout, Elemental Nutrition have been a staunch company in the face of stiff international competition in this supplement category. With possibly the best stimulant free pre workout supplement on the market, Elemental Nutrition Pre Workout contains tried and true ingredients including beta-alanine, citrulline, taurine and alpha lipoic acid to help assist with maximising workout capacity whilst on a pre workout off cycle.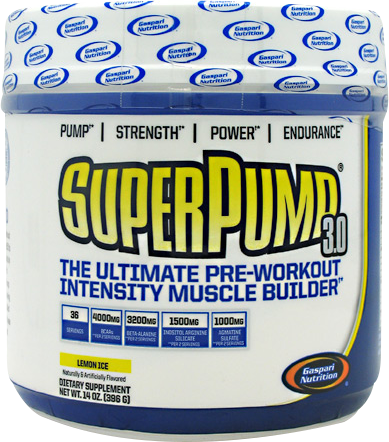 #10. Gaspari SuperPump 3.0

Released in the middle of 2014, Gaspari Nutrition's Superpump 3.0 was a promising new addition to their range and while it was better than their previous release SuperDrive, it just didn't live up to the expectations of the original SuperPump name. Still one of the better pre-workouts around, the supplement may not please the stim junkies, but is a phenomenal product when it comes to boosting endurance and pump.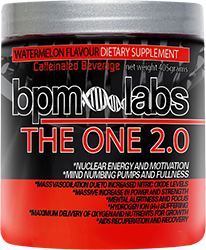 #9. BPM Labs The One 2.0

Re-released in late 2014, The original The One was one of the most popular pre workout supplements around and packed a punch when it came to boosting energy levels and alertness. Having gone through a slight reformulation, The One 2.0 is still strong, but provides a steadier energy increase than its predecessor. Ther One 2.0 is slightly bitter, but if you can get over that, you've got one hell of a pre workout on your hands.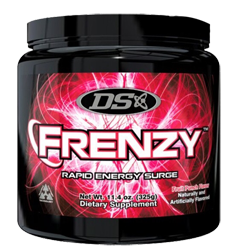 #8. Driven Sports Frenzy

One of the most anticipated releases of 2014, it's surprising that the supplement is still around given the company's past experiences. In reality though, Frenzy does not disappoint and is a return to form for the infamous company. With plenty of kick in terms of energy, Driven Sports Frenzy provides a smoother, stronger but crash-less boost and is an ideal supplement for those who want to push through with their workouts even though they're tired.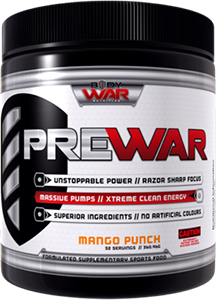 Body War Pre War is one of the strongest pre workout supplements around on paper and includes in its ingredients, a range of potent stimulants including caffeine, bitter orange, AMP citrate and dendrobium. Pre War is not for the weak and is definitely not a pre workout for anyone new to the supplement category. Consistently sold out, there doesn't seem to be any end to the popularity of Pre War and it definitely belongs in this list.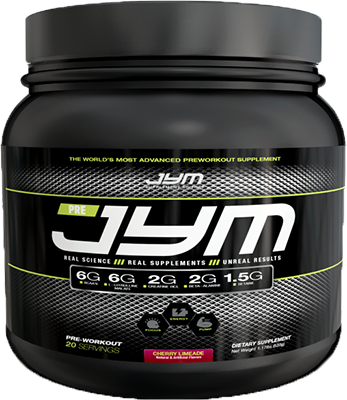 #6. Jym Pre Jym

A popular pre-workout of 2014, the trusted exercise physiologist Jim Stoppani's first supplement is scientifically and transparently dosed and has been in great demand since its release. Piling together some of the most well researched ingredients to support pre-workout performance including citrulline, betaine, beta-alanine and branched chain amino acids, Pre Jym is a solid choice for almost any trainer regardless of training status.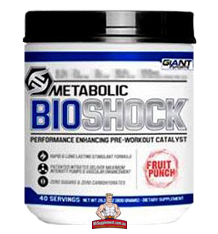 #5. Giant Sports Metabolic BioShock

Grossly underrated, Metabolic Bioshock is one of the most innovative pre-workouts to have come out in recent time. While a double dose is needed to really feel the full effect of the supplement, Metabolic Bioshock offers a good, clean energy with sizeable pump and extended endurance. If your workouts are intense and tend to last longer than 90 minutes, then this is an ideal pre workout supplement for you.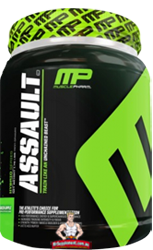 #4. MusclePharm Assault

Having been reformulated early 2014, MusclePharm's flagship pre workout Assault is still extremely popular and still as comprehensive as its predecessor. While the dose has been reduced, Assault still provides a decent energy boost, but has really excelled in terms of supporting pump, focus and attention. As one of the best tasting pre workouts on the market, the new MusclePharm Assault is still a top 5 product.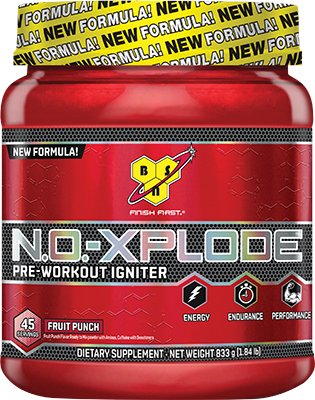 #3. BSN NO Xplode Pre Workout Igniter or BSN No Xplode 3.0

Released midway through 2014, BSN's new NO Xplode has been well received considering the backlash the company had with regards to its hype marketing. The supplement is a more concentrated version of the NO Xplode 2.0 and offers a comprehensive performance support formula. The epitome of an all rounder pre workout, NO Xplode assists with pump, focus, strength, power and endurance making it ideal for those who have high variation between workouts.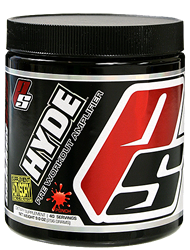 #2. ProSupps Mr Hyde

Having steadily grown in popularity in the last year, ProSupps Mr Hyde is still one of the most underrated supplements on the market, but anyone who gives it a go is an easy convert. One of the strongest and long lasting pre-workouts on the market, Mr Hyde offers a huge dose of energy and motivation to fuel you through the toughest of workouts. While it's a little lacking in terms of pump, combining it with ProSupps Dr Jekyll easily fixes this problem. As a standalone supplement though, it's one of the best and is again our choice for the second best pre-workout of the year.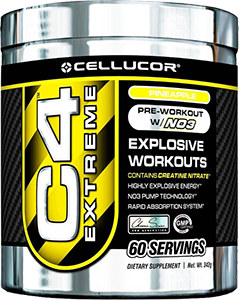 #1. Cellucor C4 Extreme

After three years, Cellucor C4 is still one of the world's best pre-workouts and our personal favourite. Why? Because it works. Whether you're a beginner trainer or an expert, Cellucor C4 has what you need to boost your performance and break some PBs. Keeping to the same formula, Cellucor C4 Extreme still offers clean, smooth, long-lasting energy with no crashes along with enhancing strength, power, speed, stamina and focus. C4 Extreme is the Optimum Nutrition Gold Standard 100% Whey of pre workouts and will no doubt stick around in this list for a couple more years at least. If you're after a reliable and user friendly pre-workout which does the job and tastes great, then you can't go past Cellucor C4 Extreme.
Notable Pre Workouts of 2015

Picking only 11 supplements was incredibly hard and many great pre workouts just missed the mark. These include:
Armed with this list of the best pre workout supplements of 2015, you won't have any excuse not to train harder, faster, longer and stronger.