Have you ever about the term 'window of opportunity'? It is what many sports scientist consider the period of time where supplementation will offer the greatest benefits to either performance, recovery or growth. Post workout supplements are designed to provide your body with the ingredients needed to maximise your results during the post workout section of the 'window of opportunity'. An ideal post workout supplement should be more than just protein and include a range of different components to speed up the recovery process and kick start muscle building processes. Make the most of your efforts in the gym by supplementing with the ideal post workout supplement. To help you get started, we've put together a list of the top 7 best post workout supplements of 2015.

7. MusclePharm Recon

MusclePharm are well known for making quality and delicious supplements such as Assault and Combat; their pre workout and protein powder respectively. Their dedicated post workout supplement Recon is made up of plenty of carbohydrates, branched chain and essential amino acids along with almost 20 other ingredients to boost recovery and absorption. MusclePharm Recon is an excellent post workout, but is more geared towards trainers with a higher cardio component and is a great supplement to stack with a regular protein powder such as a blended whey.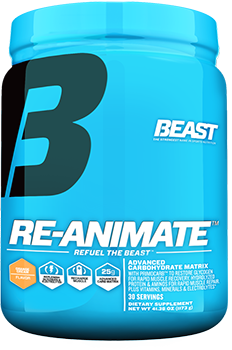 6. Beast Re-Animate

It may have been awhile since Beast have released anything new, but one of their newer supplements is Re-Animate, a specially designed post workout supplement combining a range of carbohydrates along with whey protein hydrolysate, amino acids, electrolytes, vitamins, minerals and insulin drivers. Re-Animate is an excellent supplement to quickly help replenish glycogen stores and also drive amino acids quickly to the muscles after your workout. It's best combined with a good hit of protein 1-2 hours after your session, but is a good post workout to quickly kick start the recovery process.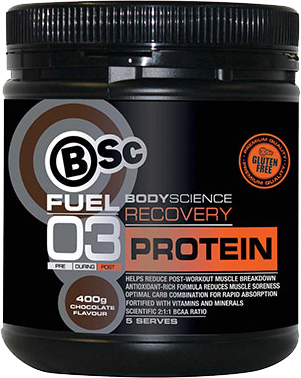 5. BSc Fuel Recovery Protein

Body Science are a well known Australian company who are best known for making a range of athlete orientated supplements and apparel as well as more natural supplements free from artificial ingredients. BSc's Fuel Recovery Protein has a 4:1 ratio of carbohydrates to protein making it an ideal post workout supplement for those who have a larger aerobic/cardio component to their workouts such as Crossfitters and circuit training enthusiasts. BSc's new Fuel Recovery Protein is a well designed post workout, but again, you'll need to ensure you have enough protein throughout the day.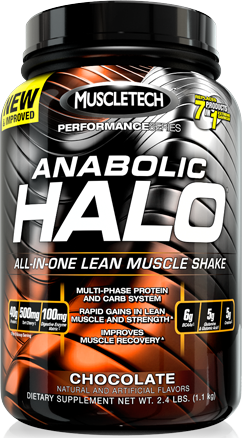 4. Muscletech Anabolic Halo

Muscletech have had a big 2014 with the release of their Essential Series, which had over 20 products in the range. Muscletech's Anabolic Halo has only been around for a short period of time, but is a popular post workout thanks to its comprehensive ingredient profile. Providing fast and slow digesting carbs and protein along with added branched chain amino acids, glutamine, creatine, cell volumising ingredients and digestive enzymes, Anabolic Halo is an all-in-one formula to help keep things simple for beginner trainers looking for an ideal post workout supplement, but can easily be used by intermediate and advanced trainers who are aiming for hassle free, lean muscle growth.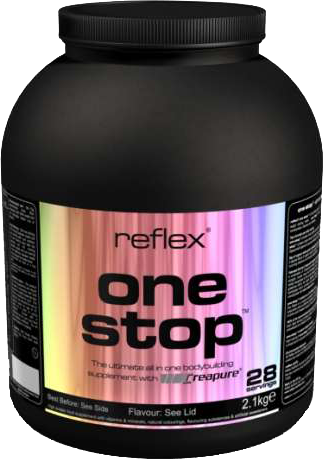 3. Reflex One Stop

Reflex Nutrition are a UK based brand and one of the premier supplement brands in Europe. Known for their well designed and researched blends, Reflex supplements are considered some of the best available. Reflex One Stop is no exception and is an advanced post workout supplement providing plenty of protein and ample amounts of carbohydrates to support muscle recovery and glycogen replenishment. Reflex One Stop also contains creatine along with digestive enzymes and probiotics to help quicken recovery and strengthen the immune system after particularly tough workouts. Reflex One Stop is literally your one stop post workout supplement.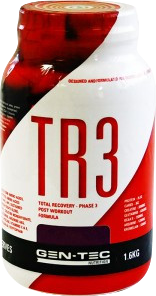 2. Gen Tec TR3

Gen-Tec Nutrition are a core Australian supplement brand who have consistently produced excellent, well researched supplements thanks to the fact that the company is owned by Nick Jones; a world champion bodybuilder who has had plenty of experience with supplements and who appreciates utilising the latest research in the development of new supplements. GenTec's TR3 is a testament to that dedication and combines some of the most effective post workout ingredients in very generous doses. With plenty of protein to assist with muscle growth along with carbs for glycogen replenishment and a host of other ingredients to boost recovery time, TR3 is one of the best post workout supplements we have seen in awhile. Only released in the middle of 2014, there is no doubt that TR3 will be one of their flagship supplements in no time.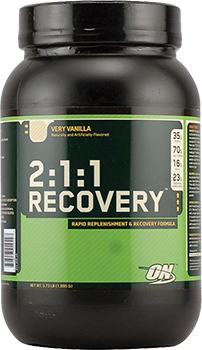 1. Optimum Nutrition 2:1:1 Recovery

Optimum Nutrition are no strangers to coming first in top supplements list. Their post workout recovery supplement 2:1:1 Recovery is another well designed and high quality supplement from the company. Deceptively simple, the supplement combines just protein, carbs and branched chain amino acids, but the product contains a variety of slow to fast digesting carbohydrates and proteins along with plenty of BCAAs to help drive recovery and growth quickly after the session and maintain nutrient supply to the muscles a few hours after training. Optimum Nutrition's 2:1:1 Recovery is a no frills post workout recovery support supplement and will get the job done regardless of your training style or training status. Optimum Nutrition are the top protein supplement company for a reason, and it's easy to see why with 2:1:1 Recovery, which is what we consider as the top post workout supplement of 2015.
Notable Post Workout Supplements of 2015
Any of the top 3 post workouts listed above would be great choices to include in your supplement stack and many other post workouts just missed out on making the list including:
With this list of some of the best post workout supplements around, 2015 is no doubt going to be a good year for gains.