These days, an increasing number of people are making the decision to use organic products, and in the last couple of decades, the market for organic products has made its way from the fringes into the mainstream. The vast majority of people are familiar with the term and its meaning, and many major food retailers stock organic produce and brands.
Organic goods provide peace of mind to people concerned with the presence of chemicals, pesticides, heavy metals and GMOs. They are produced without artificial additives, flavourings, or preservatives. Many people choose organic to give support to the sustainable and technologically innovative production methods that characterise organic systems.
Certified Organic Protein
To be labelled organic, any protein made in Australia is must be accredited by an organisation called "Australian Organic". This body ensures that all products bearing the organic label are produced in a sustainable and transparent manner, using natural resources and processes.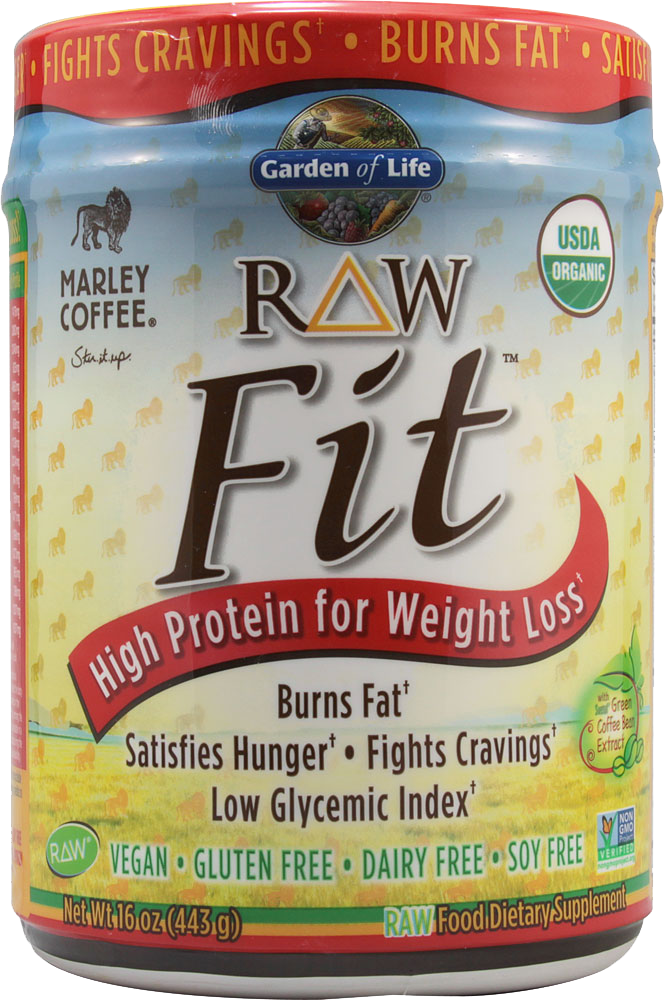 3. Garden of Life RAW Fit
Garden of Life RAW Fit is a specially designed fat loss protein from Garden of Life, an American company that specialises in creating organic supplements to boost health and wellbeing. RAW Fit is primarily a protein powder but does contain a few fat loss ingredients including organic green coffee bean extract, ashwagandha, cinnamon, baobab fruit and added fibre and probiotics to name a few. If you're after an organic protein to help support fat loss, then RAW Fit is one of your best options.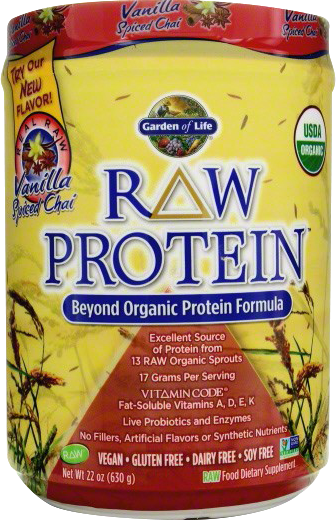 2. Garden of Life Raw Organic Protein
Another excellent organic protein is the Garden of Life Raw Organic Protein. Similar to RAW Fit, Raw Organic Protein is exactly as its name suggests. Made from a large range of organic plants and grains including brown rice, amaranth, lentils, buckwheat, sunflower seed and sesame sprouts just to name a few, Garden of Life Raw Organic Protein is a versatile protein powder to add to your smoothies or even your cooking thanks to the fact the powder comes in an unflavoured variant. If you're looking for a premium quality organic protein to boost your daily levels of protein, then you can't go past Garden of Life.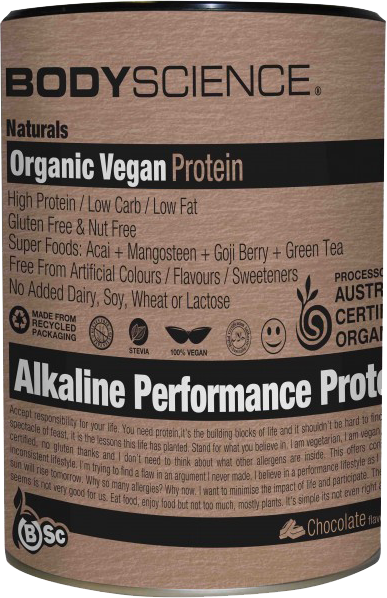 1. BSc Naturals Organic Vegan Protein

Bsc Naturals Organic Vegan Protein is the best organic protein on the market. Not only is this one of the only proteins in Australia to have been awarded organic certification, but it is suitable for vegetarians, vegans, and those who suffer from lactose, soy and wheat intolerance. It is nut free and guaranteed to contain zero gluten, so Naturals Organic Vegan Protein is suitable for coeliacs. BSc blends high quality vegetable proteins from brown rice, pea, amaranth, quinoa, buckwheat, millet and chia, to produce a well digested, biologically available, complete protein source. On top of this impressive protein blend which comprises almost 80% of the product, Naturals Organic Vegan Protein includes a superfood complex, made up of green tea, mangosteen, goji and acai berry extracts. The  potent antioxidants in these ingredients are perfect for maintaining good health. This is a great protein for anyone, whether their goal is to supplement their diet, lose weight, or bulk up, and best of all, it is 100% Australian Organic certified.
Best Organic Whey Protein 2015

Organic Whey Protein is not something that is well represented in the Australian market. There are a number of possible reasons for this. Organic dairy farming practices demand strict adherence to a number of guidelines which are often incompatible with larger herd sizes, organic farming carries an increased cost of production, and organic dairy is produced in limited supply. It is probable that organic whey is still out of the price range of many consumers, and that manufacturers are not yet ready to take a gamble on making an organic product that potentially has a low profit margin.
Reflex is a brand that has taken a step in the organic direction with One Stop, a blended protein, and mass gainer Instant Mass. While the dairy protein used in these products is conventionally farmed, Reflex has opted to use organic carbohydrate sources in these products, and the inclusion of organic oats and barley distinguishes these products from the competition.
People looking for a protein without artificial ingredients may be interested in Natural Protein. Like organic proteins, these products do not contain artificial colours, flavours, sweeteners or preservatives. A wide variety of natural protein is available, including whey casein, pea, rice and soy. While these products are not certified organic, they are a great option for someone who wants protein and peace of mind.