The trend for the past few years in the supplement industry has been an increase in the popularity of more natural proteins as well as more organic proteins. This has been driven partly by a huge influx of women trainers, but men are definitely getting on board as well. A lot of people are often confused between the differences between 'Natural' and 'Organic' Protein, with many using both terms synonymously, however there is a slight difference.
Natural Proteins are protein supplements which are free from artificial sweeteners, flavours, colours and other artificial additives. These proteins can use either organic or non-organic dairy or other protein sources.
Organic Proteins are protein supplements which utilise organic sources of protein only. They may or may not utilise artificial sweeteners, flavours, colours, etc, but most tend to be also 'Natural'.
With the range of Natural Protein Powders growing by the year, it's going to be increasingly harder to pick which Natural Protein is best for you. As such, we've done the hard job for you and have picked out the top 8 Natural Protein Powders of 2015: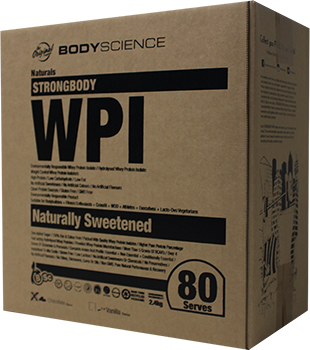 8. Body Science BSc Natural Strongbody WPI

BSc or Body Science is one of Australia's premier sports supplement brands and have maintained a strong presence within the Australian sporting arena for over a decade. Always staying with the trends, BSc have released a range of more natural supplements in the last year or so, one of which is their Strongbody WPI. An extremely simple supplement, the Strongbody WPI combines together whey protein isolate along with whey protein hydrolysate and a small handful of other natural ingredients to assist with mixing, flavour and absorption. Simple but effective is what the BSc Naturals Strongbody WPI offers.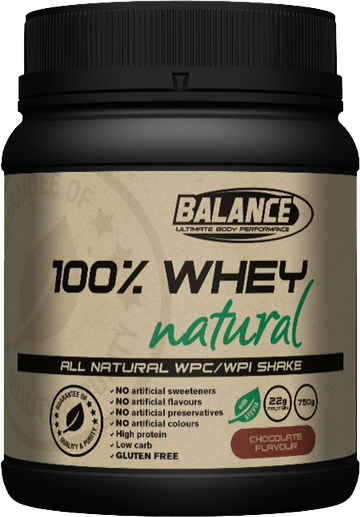 7. Balance 100% Natural Whey

As one of the biggest sports supplement brands in Australia and New Zealand, Balance Sports Nutrition pride themselves on being a company for the athletes, ensuring compliance of many of their products within the Wold Anti-Doping Agency's framework. Balance 100% Natural Whey is also a very new product within their range but is just as simple and effective as the BSc Strongbody WPI. Mixing together whey protein concentrate and whey protein isolate along with some natural flavours, sweeteners and ingredients to support mixability and taste sensation, Balance 100% Natural Whey is a premium natural protein for any trainer.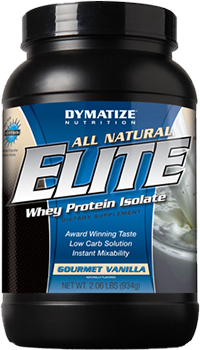 6. Dymatize Nutrition All Natural Elite Whey

Dymatize Nutrition are one of those rare companies who really cater to a wide range of trainers, from the gluten free to the more hardcore bodybuilder to the casual weekend warrior. Dymatize Nutrition's All Natural Elite Whey is a delicious blend of whey protein isolate, concentrate, whey peptides, cocoa, natural flavours and stevia. At five core ingredients, you can't get more natural than Dymatize Nutrition's All Natural Elite Whey.
5. NHS Protein (Entire Range)

NHS or Natural Health Supplements is not the most well known supplement brand around, but this Aussie company is a natural protein lover's dream. NHS' entire range of supplements is free from anything artificial and is 100% pure protein source. Whether it be their Whey Protein Isolate, Whey Protein Concentrate, Soy protein Isolate, Calcium Caseinate or Egg White Albumen, each supplement is all natural and gluten free so you can be sure that you're getting some of the purest protein supplements on the market.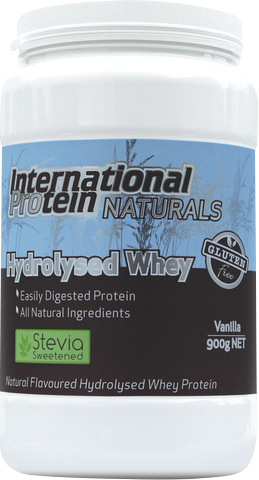 4. International Protein Naturals Range

International Protein are another Australian institution brand that has been around for over a decade now, but it wasn't until last year that they really updated their brand by introducing a huge new range of Natural supplements. With over 6 proteins in their Naturals Range including WPI, Hydrolysed Whey, Egg White Protein, Pea Protein, Rice Protein and Soy Protein, International Protein rivals the extensive range of NHS. One highlight of the International Protein Naturals Range is the delicious taste, a facet that International have perfected over their many years in the business.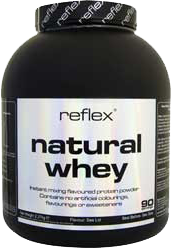 3. Reflex Natural Whey

Reflex Nutrition are one of the premier supplement companies in the UK and Europe and are best known for their incredible formulations. Every time they bring out a new product, you don't even have to read the label as you can trust in the fact that their blend of ingredients is the best available and incorporates the latest research. Reflex Natural Whey is one of the most complete Natural Proteins around and combines ultra high quality whey types to optimise your muscle building capacity. While it may be slightly more expensive, knowing the quality of Reflex's protein supplements, the extra money you'll be spending will be worth it.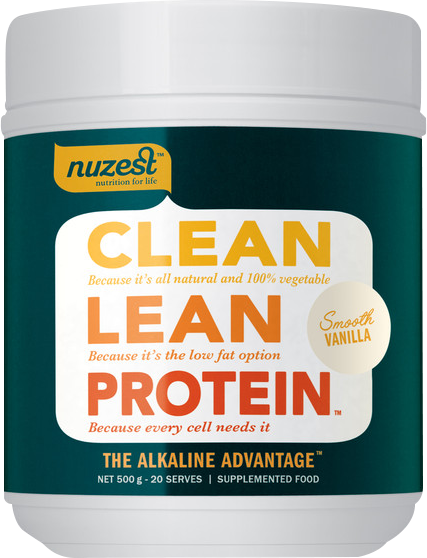 2. NuZest Clean Lean Protein

NuZest are an up and coming natural supplements company who are all about using sustainable ingredients. Perhaps the very epitome of 'natural'. NuZest Clean Lean Protein is made from pea protein isolate so is gluten free, lactose free and GMO free. It's low in fat and carbohydrates, but packed full of bioavailable protein to assist with muscle growth and recovery. Dairy production is a high energy consuming process and NuZest are a step ahead of many other companies and are focusing on supplements that do the job, but are more environmentally friendly.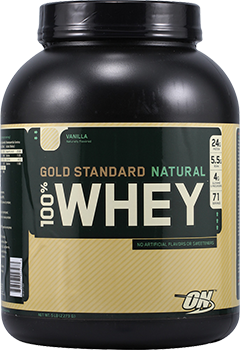 1. Optimum Nutrition 100% Natural Whey Gold Standard

Optimum Nutrition's 100% Natural Whey Gold Standard is very similar to many other Natural Proteins. It's packed full of whey protein isolate, concentrate and hydrolysate and with only a handful of other ingredients for taste, flavour and mixability. What sets it apart is definitely the Optimum name. As one of the foremost and trusted protein and supplement company's in the industry, you can always be sure that the quality is first-class and what you're getting is what they're advertising. Optimum Nutrition's 100% Natural Whey Gold Standard is delicious, easy to mix, affordable and of the highest quality. What more could you ask for from the best Natural Protein of 2015?
Notable Natural Protein Supplements of 2015

With so many Natural Protein supplements popping up in the industry, it was definitely hard to just pick 8 of the best and many products and brands definitely missed out. Some of the more notable companies making Natural Proteins include:
If you're a trainer who wants a more natural approach to your supplementation, your choices are definitely growing and with our top 8 list of the best Natural Protein Supplements, you'll be sure to find one that is right for you.