Top 10 Best Intra Workout Supplements of 2015 - Review
The longer you train, the harder it is to grow and get better results. This is because your body becomes accustomed to the training and its effects and it requires much more effort in order to elicit a similar response. This is the point where you may need more supplements than just a protein powder, a multivitamin and an omega 3 supplement. Intra workout supplements are still a relatively new supplement category, but it is one of the best when it comes to boosting gains and helping you break through plateaus in results. An ideal intra workout has all the ingredients you need to enhance endurance, decrease fatigue and slow muscle breakdown, so you can shift your body into an anabolic, muscle building state faster. If your results lately have been a bit lacklustre, it might be time to get yourself a good intra-workout and lucky for you, we've put together a list of the 10 best intra workouts you can get in 2015.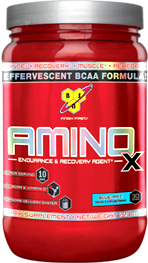 10. BSN AminoX

BSN's AminoX has been around for years and is a staple when it comes to intra workout supplements. It contains all the basics that you want in an intra workout supplement including a good hit of branched chain amino acids along with citrulline and taurine to help with improved blood flow to the muscles and boosting energy and endurance. BSN's intra workout is a reliable supplement and will definitely get the job done in terms of helping to prolong performance and aiding in recovery.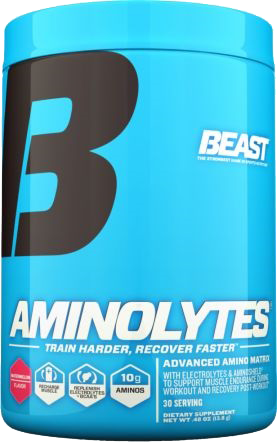 9. Beast Sports Aminolytes

Beast Sports have had a relatively slow 2014 with only a few new releases, but their current range is still strong and quite popular. Their intra workout Aminolytes contains a huge dose of both branched chain and essential amino acids as well as a good hit of electrolytes to help keep you hydrated throughout the training session. It may be a relatively simple supplement, but if you want to train longer and recover faster, then Beast Sports Aminolytes has the right ingredients you need to do so.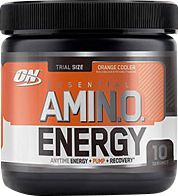 8. Optimum Nutrition Amino Energy (AmiN.O Energy)

No top 10 supplement list is really complete without an entry from one of the biggest names in the industry, Optimum Nutrition. Their amino acid/intra workout supplement Amino Energy (AmiN.O Energy) may be spelled funny, but it contains a large range of easily digestible and absorbable BCAAs, essential amino acids and energy support ingredients such as caffeine, green tea extract and green coffee extract. Available in a ton of great flavours, Optimum Nutrition Amino Energy is a great alternative to pre-workouts as a way to sustain workout performance but also speed up recovery.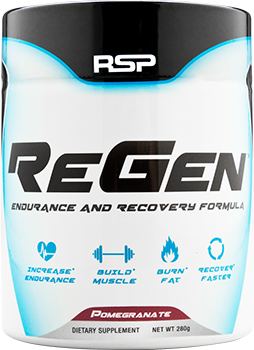 7. RSP Regen

RSP may not be a very well known company, but they make an excellent range of complementary supplements to use with your foundation supplements.  One of these secondary supplements is RSP Regen, an intra workout which combines branched chain amino acids with some nitric oxide boosting ingredients along with glutamine and electrolytes. It's very similar to the above intra workouts and should provide rapid recovery support for those wanting to step up their training intensity.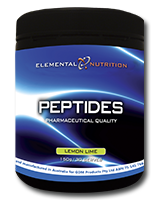 6. Elemental Nutrition Peptides

It may have a controversial name, but Elemental Nutrition Peptides is an extremely innovative supplement and one of the only ones that consists entirely of branched chain amino acid peptides along with arginine peptides and hydrolysed whey protein peptides. It's well known that short chain peptides are absorbed much quicker than whole proteins and even single amino acids. This makes Elemental Nutrition Peptides one of the fastest acting recovery supplements in the intra workout category and is perfect for advanced trainers and anyone who trains at particularly high intensities.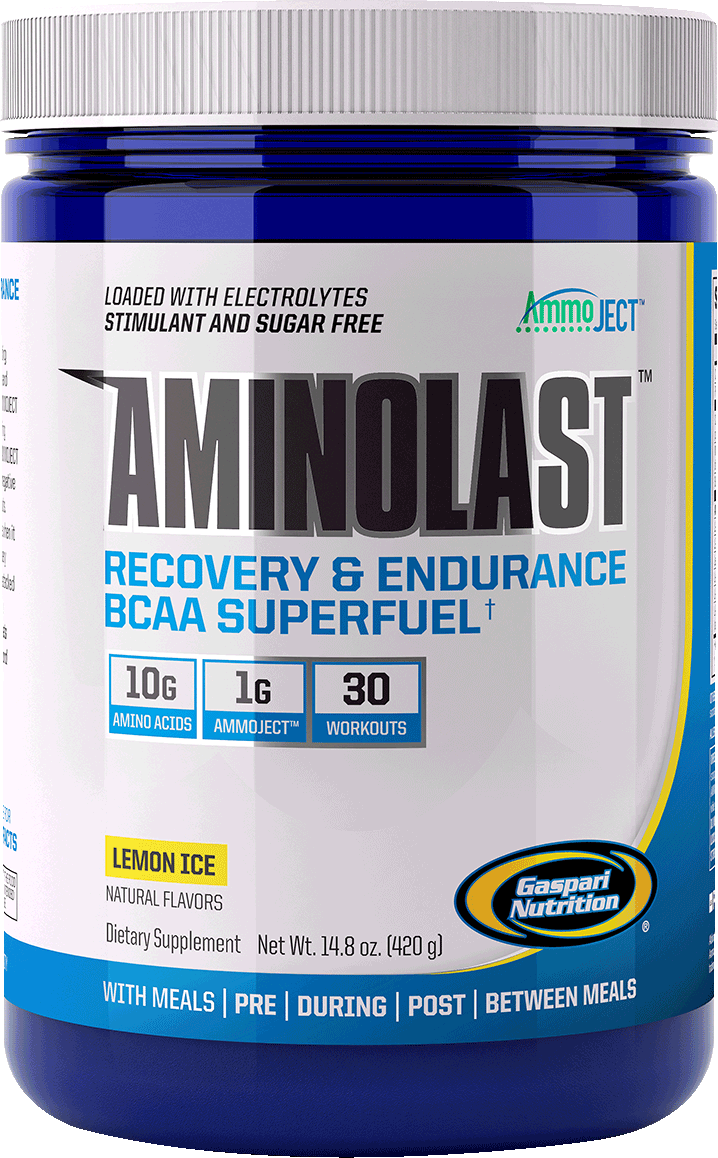 5. Gaspari Nutrition AminoLast

By far one of the best intra workout and BCAA supplements, Gaspari Nutrition's AminoLast is chock full of the key muscle building amino acid leucine at 4.5g per serve split between single amino acid form and also peptide form. This allows for faster absorption to help kick start recovery and growth even faster. AminoLast is also one of the best tasting intra workouts on the market and is a fantastic inclusion in any serious trainer's supplement stack.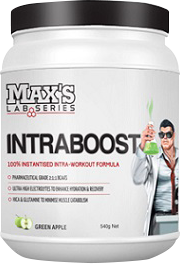 4. Max's IntraBoost

Max's Lab Series is the latest range of supplements to come from the well known Australian supplement company. IntraBoost is their first dedicated intra workout supplement that includes more than just branched chain amino acids, and includes a whole range of other ingredients to help support energy and focus and hydration. One of only a few intra workouts that contain caffeine, IntraBoost is a tasty way to help power you through tougher training sessions and break through plateaus.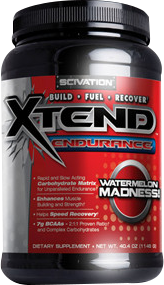 3. Scivation Xtend Endurance

Scivation Xtend is by far the most well known intra workout on the market and is also considered the first dedicated intra workout to be sold. While Xtend is still a great intra workout supplement, Xtend Endurance, with its added carbohydrates is considered a better version. While there seems to be a growing trend to avoid carbs, it is still one of the most effective and crucial ingredients to help benefit exercise performance. Regardless of whether your training is composed of more resistance training or aerobic training, Xtend Endurance will help you maintain a high level of effort throughout the session. It may not have as many flavours as the original, but quality definitely trumps quantity in this case.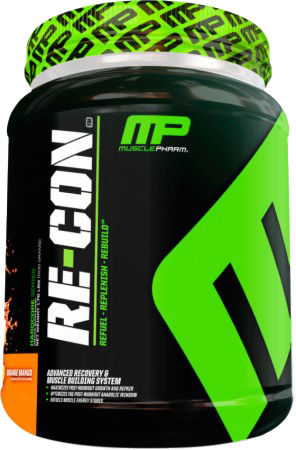 2. MusclePharm Recon

Technically advertised as a post workout supplement, there's no reason why you can't use MusclePharm Recon as a powerful intra-workout supplement. Recon is made up of 6 matrices of ingredients combining plenty of carbohydrates, amino acids and over 20 ingredients to enhance training intensity, reduce fatigue and boost energy levels and recovery capacity. Recon is a massively underrated supplement, but is actually one of the best supplements you can take during your workouts.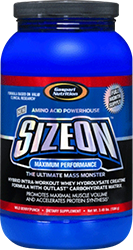 1. Gaspari Nutrition SizeOn

Gaspari Nutrition's SizeOn is one of their oldest supplements, but it is still one of their best to date and one of the few supplements that have retained its original formulation. The supplement combines carbohydrates, protein, creatine and a range of hydration ingredients to help you reach and maintain maximum performance capacity for longer and more intense sessions. The serving sizes are rather large, but SizeOn contains some of the most well studied and validated ergogenic (performance enhancing) ingredients to help you support your gains, regardless of your training goal. Gaspari Nutrition's SizeOn is an extremely versatile supplement and can be used before, during and after your workouts to help boost your performance, muscle growth and recovery, and we think it is the best intra workout supplement of 2015.
Notable Intra Workout Supplements of 2015
Any of the above 10 intra workouts will be a good addition if you want to further your progress and it was definitely hard picking just 10 for this list. Many worthy intra workout supplements definitely missed out including:
With this list of some of the best intra workout supplements on the market, you'll no doubt be making some serious gains in 2015.