Hydrolysed protein is considered the best type of protein around. The hydrolysis process can be used on any protein source, but is most commonly done using whey protein from dairy. This process breaks down protein into shorter di- and tri- peptides, which are absorbed much faster than whole proteins and even single amino acids. What this means is that you can kick start muscle growth and recovery even faster than with your usual blended protein. One of the best supplements to use after your workouts, there are a few around, but which one is the best for you? To make things easy, we've compiled a list of the top 5 hydrolysed proteins of 2015.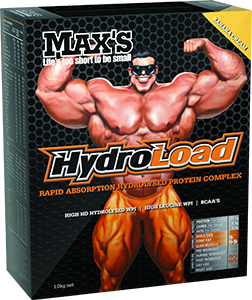 5. Max's HydroLoad

Max's Hydroload is one of the company's more recent products, but is actually a reformulation and rebranding of the original Max's Reload HCF. The formula has changed slightly being a hydrolysed whey protein and whey protein isolate rather than straight hydrolysed whey protein. Hydroload has also added in extra branched chain amino acids including plenty of leucine to help maximise your muscle building processes. Max's Hydroload is one of the hydrolysed proteins with the highest concentration of leucine and is an ideal protein for intermediate to advanced trainers.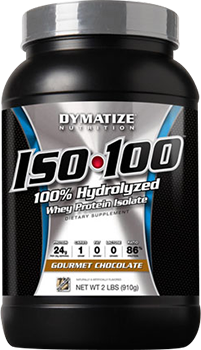 4. Dymatize Nutrition ISO100

Dymatize Nutrition are one of the most well known supplement companies in the industry and are best known for their huge selection of protein powders. One of their more popular proteins is the ISO 100, which is their 100% hydrolysed whey protein isolate. Available in a huge range of flavours and sizes, Dymatize Nutrition's ISO100 will please even the fussiest of trainers and is considered one of the best tasting hydrolysed proteins around, especially their famous Birthday Cake flavour, which they brought out last year. The supplement is a foolproof choice for anyone after a quick protein hit straight after their workout.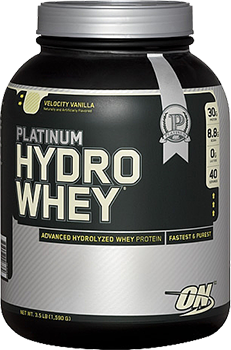 3. Optimum Nutrition Platinum Hydro Whey

Optimum Nutrition's range of protein powders is one of the best known in the industry, especially their signature Gold Standard 100% Whey. Platinum Hydro Whey is 100% hydrolysed whey protein isolate, which also has added branched chain amino acids. There's really nothing you can fault with the Platinum Hydro Whey and it's a great choice for anyone wanting a high quality, premium whey protein hydrolysate.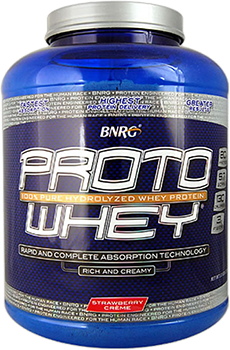 2. BNRG Proto Whey

BNRG Proto Whey is considered one of the best hydrolysed whey proteins in the world and has one of the highest peptide percentage of any product around. This would normally make the protein rather bitter, but BNRG Proto Whey is also one of the best tasting hydrolysed proteins around. The supplement also contains added medium chain triglycerides and maltodextrin for some quickly useable energy after a training session for recovery. If you're happy to spend a little extra, then you really can't go past Proto Whey as part of your post workout stack.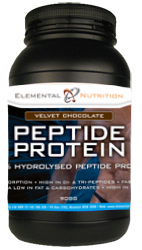 1. Elemental Nutrition Peptide Protein

It's rare to see an Aussie brand taking out the first place in a top supplements list, but in this instance, Elemental Nutrition's excellent Peptide Protein has done the job. Made using a whey protein which has undergone an extremely high degree of hydrolysis, each serving of Peptide Protein contains a mega dose of branched chain amino acids, especially leucine to help maximise your muscle growth and recovery. Extremely high in protein and one of the most cost effective hydrolysed supplements in the market, Elemental Nutrition's Peptide Protein is our pick as the best hydrolysed protein of 2015.
Notable Hydrolysed Protein Supplements of 2015
Each of the above supplements are an excellent choice for the more seasoned trainer wanting that little bit extra to help assist with their higher intensity training and their gains. While there aren't as many straight hydrolysed proteins on the market, some top quality products definitely did miss out on making the list including:
With this comprehensive list of some of the best hydrolysed proteins around, you're sure to be able to find a suitable one to help maximise your gains and results for 2015.