The fat burners category continues to be strong in 2019, although it has begun to stagnate a little due to a lack of new releases in 2018 and with more trainers looking towards pre workouts as their preferred category to get their stims. High concentration green tea drinks continue to perform well, especially with the likes of Tribeca Green Tea X50 and Body Science TX100. Overall though, the current range of fat burners remains fairly inert, but still plentiful. Whether your goal for 2018 is lose a little bit of weight or a lot, here's our shortlist of the 10 best fat burners supplements of 2018.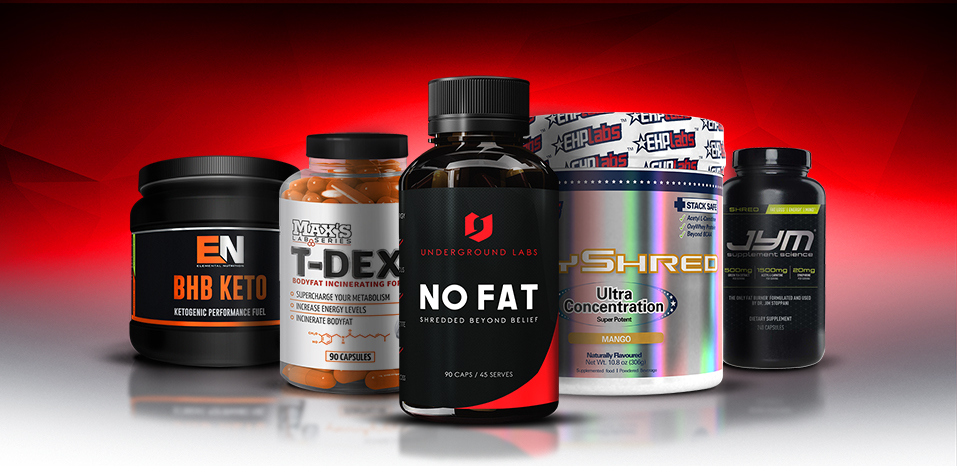 #1. Underground Labs No Fat
Although relatively new to the market, Underground Labs No Fat has quickly made its mark as one of the best fat loss supplements in 2018. Utilising potent ingredients like green tea, caffeine, cayenne pepper and the latest innovative ingredient teacrine you can rest assured you have the ultimate fat burning formula keeping you focussed on your performance. All of these ingredients are packed into a convenient capsule for you trainers to take easily during the day.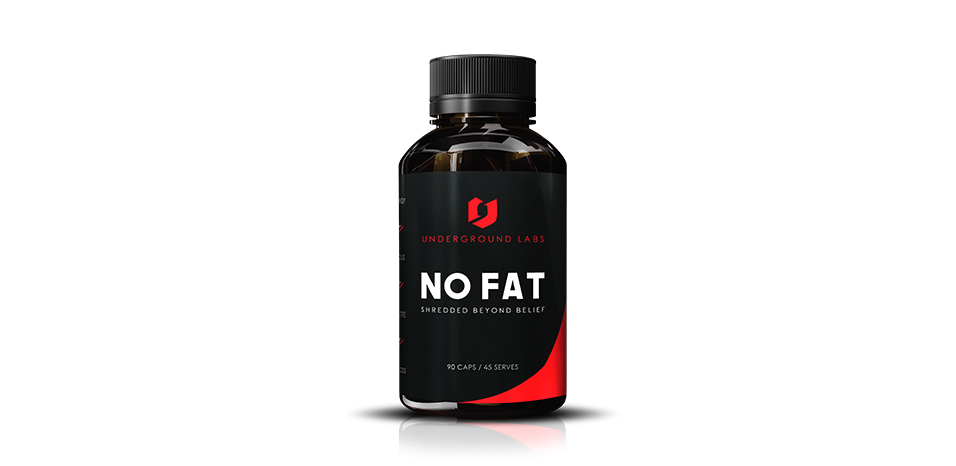 #2. Elemental BHB Keto

If you haven't heard of it yet, the ketogenic diet has been the talk of the town. It is a high fat low carb diet that many people partake and use as a weight loss tool. Because the keto diet cuts out a number of food options, it's best to supplement with specific keto supplements to ensure your goals are a step closer to success. Elemental BHB Keto is a proudly Australian product that is packed with exogenous ketones and trademarked beta-hydroxybutyrate (BHB salts) to induce a state of ketosis that may help users enhance energy, regulate blood sugar levels and support your weight loss journey. So, if you're looking for a potent keto supplement, you cannot look past Elemental's BHB Keto.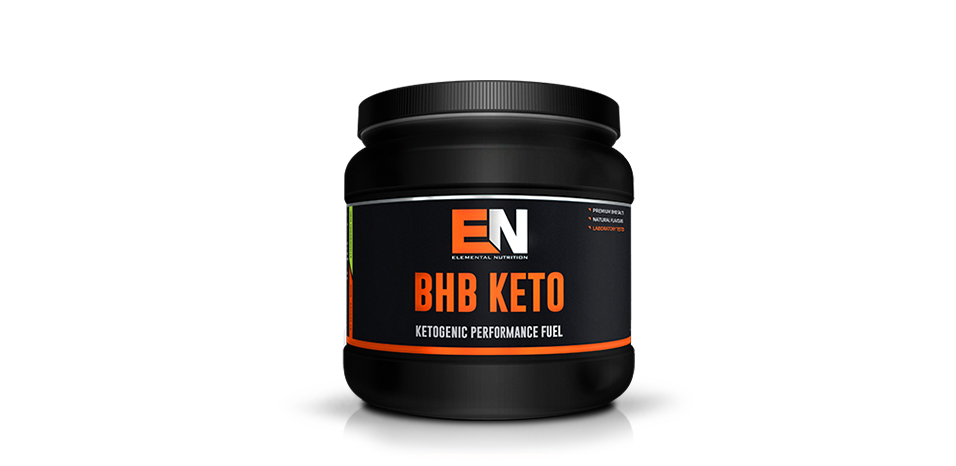 #3. EHP Labs OxyShred
Still the best all-rounder fat burner available, there's really not much to say about the supplement that we haven't already mentioned in previous years. If you're new to fat burners, EHP Labs OxyShred is simply the best supplement to start off with. It's a comprehensive product that offers the right combination of thermogenic ingredients, metabolic enhancers and enough of an energy boost to get you through your period of fat loss without overstimulating you. Time and time again though, EHPLabs has remained effective even for those who have used fat burners for years. There's just something magical about their formulation that seems to be able to kick stubborn fat to the kerb, no matter how long you've been training. With an incredible choice of 6 delicious flavours to choose from, Oxyshred remains on top as the number 1 fat burner of 2018.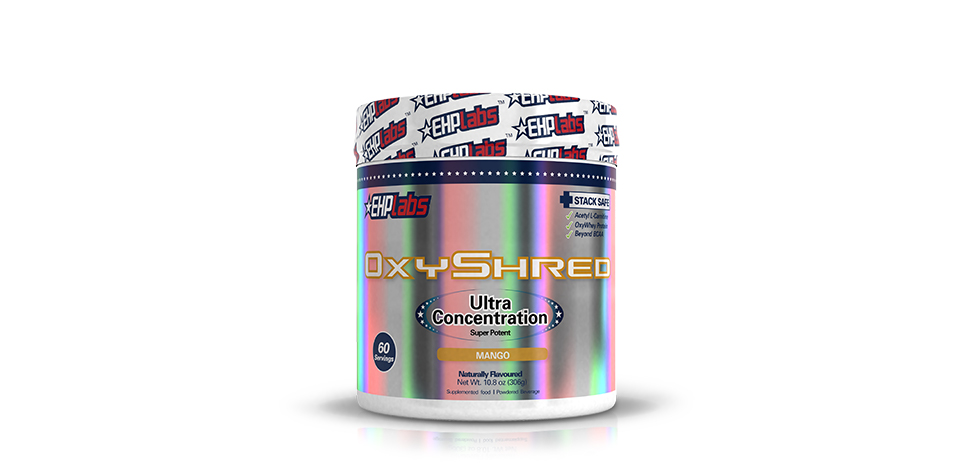 #4. Max's T-Dex
Max's T-Dex is a popular fat burner from the Australian supplements veteran and rockets up the list to take second spot. This is perhaps the company's first real attempt at a dedicated fat burner supplement and they've hit the nail right on the head with a fantastic and comprehensive formulation. With 3 different complexes of ingredients, Max's have included some of the absolute best in the industry including caffeine, cayenne, white willow extract, carnitine and beta phenylethylamine just to name a few. Together the formula helps to boost fat burning, focus and appetite suppression and get you lean in no time. They've packed a lot into one capsule and have created one of the best fat burners we've seen in a long time.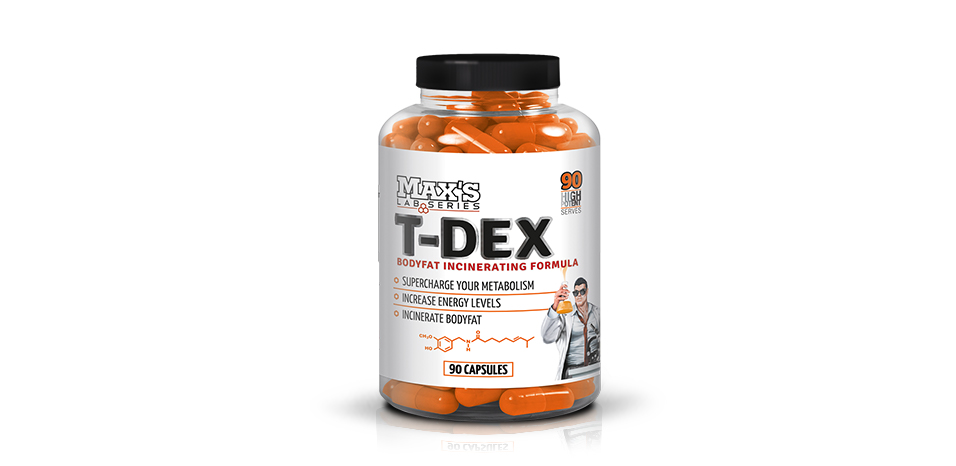 #5. Jym Shred Jym
Jym Shred Jym contains 60 vegetarian capsules with a serving of six capsules at a time. This product contains 1.5g of Acetyl-l-carnitine that helps carry fat into the mitochondria, 500mg of green tea extract that increases metabolism to burn fat and calories, 200mg of caffeine that releases more fat to be burned, 500mg of L-Tyrosine, 50mg of Capsimax Cayenne pepper extract to boost metabolism and control food craving, and 20mg of Advantra Z Synephrine that boosts metabolic rate and increases fat burning. A single serving (6 capsules) of this product provides 2.75g of scientifically active ingredients that are designed for fat loss with the help of exercises. There are three stages of fat loss on this product, the first stage releases the fat from the fat cells, then it is transported to the mitochondria for burning, and Shred JYM increases the burning of fat.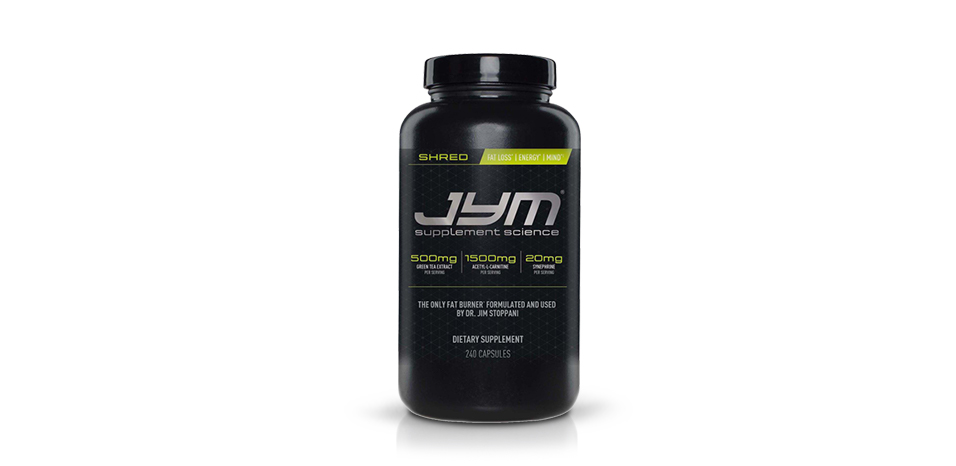 #6. Body War Body Shred
Body War Body Shred had a bit of a hiatus in 2017 while it was being reformulated before coming back full force with an incredible new formula. Body War has always produced some of the most potent products on the market and Body Shred is no different. Featuring a range of tried and true metabolism boosters, carb blockers, appetite suppressants and stimulants, Body Shred can be considered the slightly stronger cousin of Oxyshred, so its best utilised by trainers who have taken fat burners before. Perhaps one of the best things about Body Shred, as with all Body War supplements is its 100% transparent labelling, making it a breeze to compare and analyse its formulation with competitors. Overall though, if you're after a thermogenic powerhouse, you can't go wrong with Body War's Body Shred.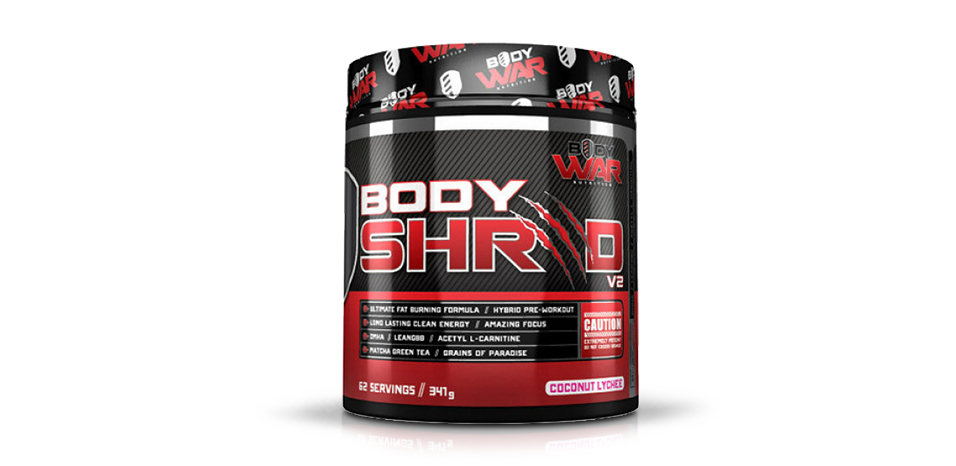 #7. MuscleTech Hydroxycut Hardcore Next Gen
MuscleTech Hydroxycut Hardcore Next Gen has proved to be an extremely popular fat burner and one that has overtaken Hydroxycut Hardcore Elite as the company's capsule based fat burner of choice. Next Gen utilises a very similar core ingredients list, helping to suppress appetite, boost metabolism, and support attention and focus. However, the added components such as skullcap, ginger and green tea offer stronger effects in terms of mood elevation and recovery support. The Hydroxycut Hardcore Elite is still an incredible supplement, but the Next Gen version is just that little bit better and is our choice for fourth best fat burner of 2017.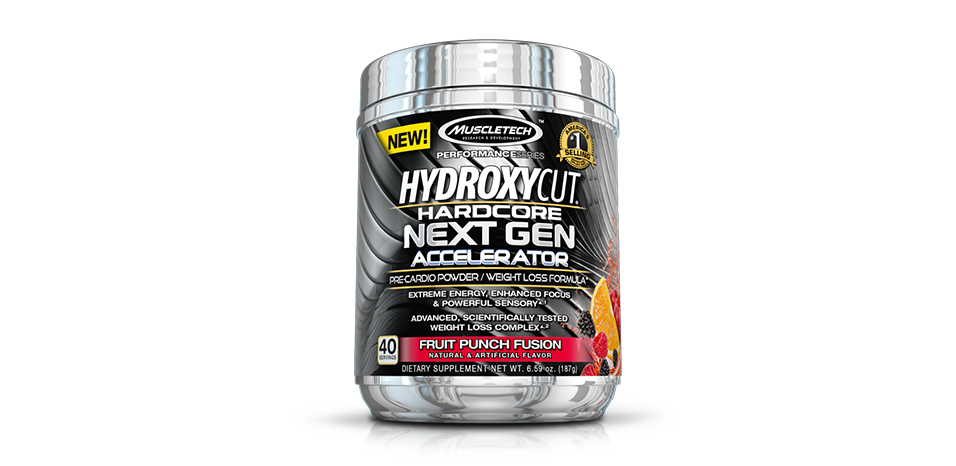 #8. BPM Labs Black Label Annihilate
BPM Labs was fairly quiet in 2018, only releasing "Black Label" versions of some of their more popular supplements. One such supplement was their fat burner Annihilate. The original was an incredibly strong fat burner, and the Black Label improves on it slightly thanks to stronger stimulant component. Besides that, there's a disappointing amount of difference between the regular and the Black Label Annihilate, but they are both two of the strongest fat burners on the market today. BPM Labs other fat burner LipoRush which is less potent, but contains some extra ingredients to boost mental performance, which can be limited whilst trying to lose weight.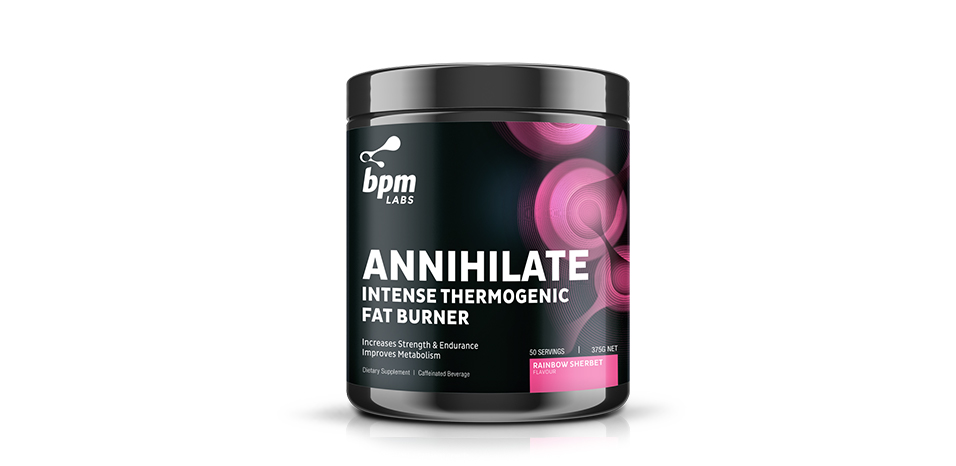 #9. Universal Animal Cuts
After a lengthy absence from the Australian market due to formulation issues, Universal Nutrition's Animal Cuts is back and easily makes it into our list. While it's changed a bit since it was last available, it's still retains the essence of what made the original so good. Featuring a range of mood enhancers, metabolism boosting agents, appetite suppressants, diuretics and energy support ingredients, Animal Cuts tackles fat and weight loss comprehensively and addresses a wide range of factors that may make it difficult for you to shed stubborn kilos. While the multiple tablets can be a bit of a hassle so some trainers, if you're after results, then you can't go past Universal Animal Cuts.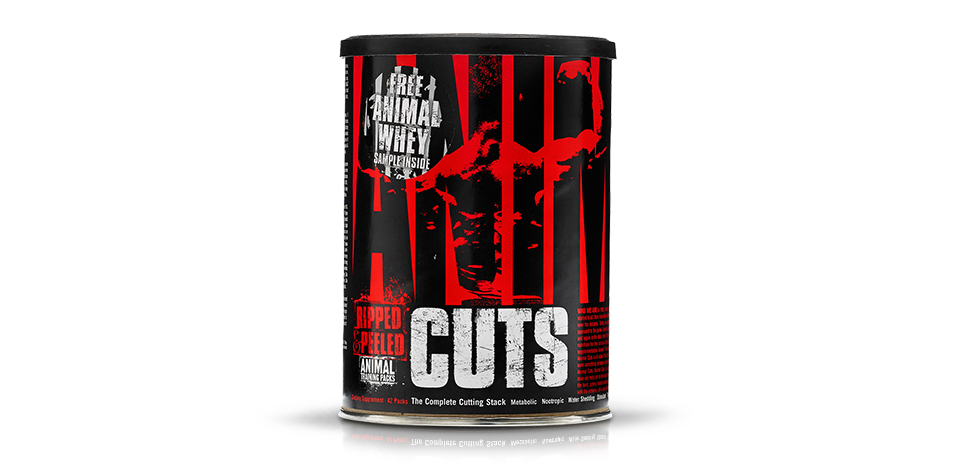 #10. Maxine's Burn Caps
Maxine's is one of the best female supplement brands in Australia and New Zealand, and one could argue, one of the best in the world. Having been around for over a decade, they are a company who know what women want and cater to more than just trainers, but rather the everyday female. 2018 was a formidable year for Maxine's, which culminated with the release of their hotly anticipated Maxine's Skinny Pills. Further to this, Maxine's released Maxine's Burn Caps. And thank goodness they spent time perfecting the formula before releasing it. Combining three fantastic complexes of ingredients tackling fat burning and metabolism, energy levels as well as focus and mental clarity, Maxine's Burn Caps are the ultimate way to fast track your weight loss goals.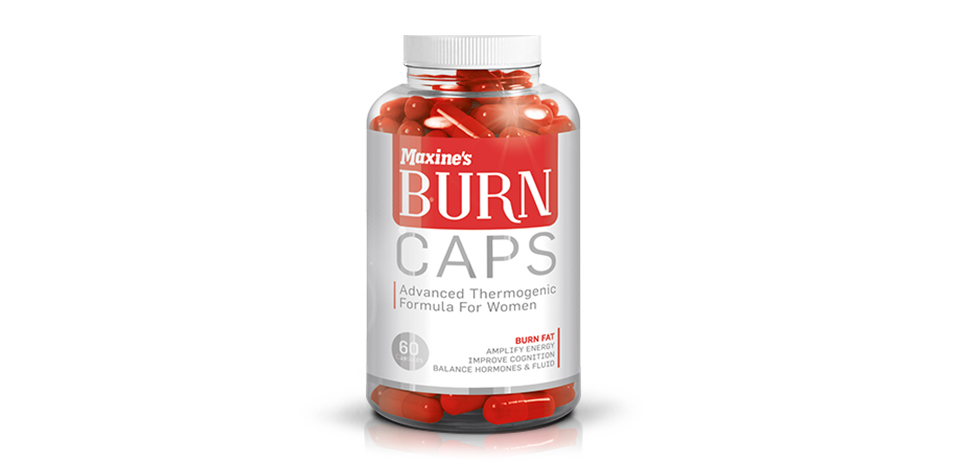 Notable Fat Burners of 2019
With so many fat burners on the market, it's never easy picking just 10 to fit into the list. Here are some which could easily have been included:
Losing weight and stubborn fat stores isn't easy, so why make it harder for yourself than it already is? Go ahead and pick a fat burner from our above list and make 2018 your most shredded year yet!