It seems every year there are more people taking part in fun runs like the City 2 Surf or big charity bike rides. Whats more, statistics from the ABS suggest more Australians are running, while there are continuing media reports that 'cycling is the new golf'. On the science side of things, new research findings into endurance sports nutrition continue to be published. Together, these factors point towards continued evolution of the endurance supplements market into 2015. In this article, we will take a look at some of the endurance supplements we expect to feature in 2015.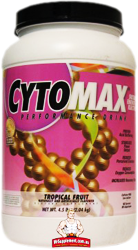 5. CytoSport Cytomax
Cytosport released Cytomax way back in 1989, but despite being a relatively old product it has undergone a few formulation upgrades over the years to remain a contemporary sports drink for your average endurance enthusiast. The key features of Cytomax include a multiple carbohydrate delivery system (proven to increase total carbohydrate absorption) and more recently the addition of an amino acid peptide blend. This blend includes Pepform® – a specialised whey protein enriched with leucine peptides. It also includes glutamine and alanine; the two amino acids excreted the most during exercise. Another noteworthy upgrade includes a caffeinated version containing a complex of caffeine, rutin, quercetin and bioflavonoids. Changing flavour systems to remove artificial sweeteners and replace with stevia is another good move by Cytosport, which is sure to increase the products' appeal.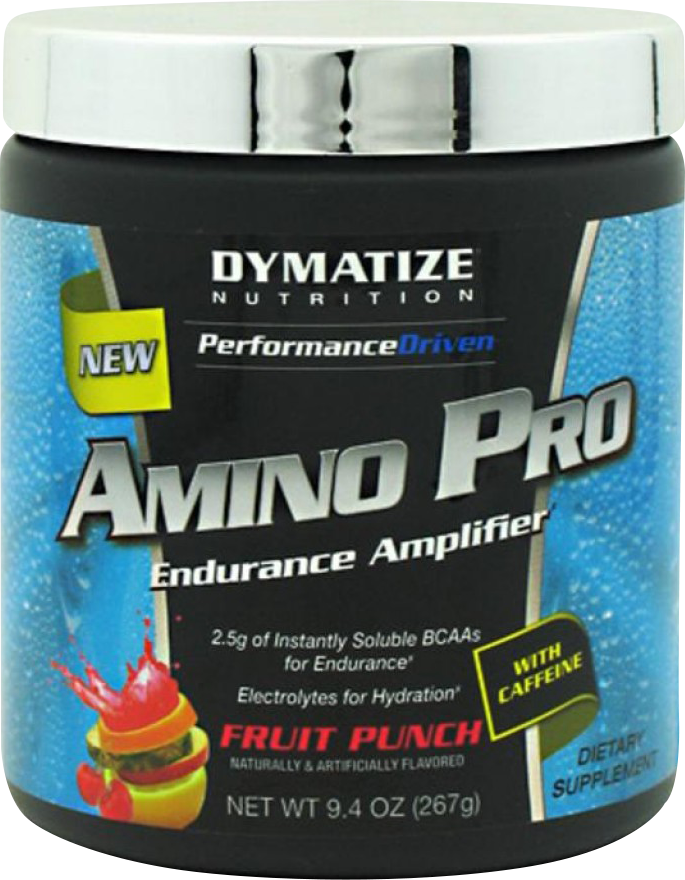 4. Dymatize Amino Pro
While not strictly an endurance supplement, Amino Pro is an advanced BCAA supplement that with its electrolyte content will appeal to a lot of endurance athletes. At the time of writing, Dymatize Amino Pro is not yet available for sale in Australia, but is definitely expected to be available by the time 2015 rolls around. In addition to its BCAA content, Amino Pro comes with 2g of taurine and 1g of citrulline. Its other noteworthy feature is that its carb free. With the growing trend for low carb electrolyte products among endurance athletes, it is quite possible that this new supplement from Dymatize will garner some fans from the endurance ranks in addition to the more main stream bodybuilding market that the bulk of the Dymatize products serve.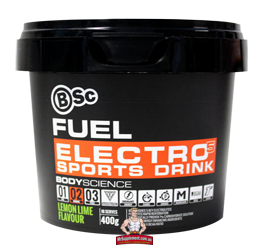 3. BSc Fuel Electro Sports Drink
Still a relatively new player in the sports drink category, Fuel Electro Sports Drink from Australian sports nutrition heavyweight Body Science is a feature packed sports drink that makes it inside our top 5 endurance supplements for 2015. On top of its C4 Max carbohydrate blend (which includes 4 different carbohydrates to improve overall absorption), Fuel Electro Sports Drink comes with the highly desirable electrolyte in the form of magnesium. Together with added BCAAs and taurine, Fuel Electro Sports Drink ticks all the key boxes as far as electrolyte sports drinks go. Capped off with a reasonable price tag, we believe BSc Fuel Electro Sports Drink will be a good seller in 2015.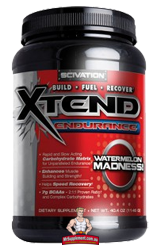 2. Scivation Xtend Endurance
Released on the back of the ever-popular original Xtend, the endurance version has yet to reach the heights of success enjoyed by its predecessor. But that is not to say that the formula is not a winning one and cannot strengthen its stake in the market as we move into 2015. The thing that really sets Xtend Endurance apart from the competition is the amount of BCAAs, glutamine and citrulline that are included in every serve. With a whooping 10.5g of aminos in every 39g scoop, Xtend Endurance easily outweighs its competitors in terms of efficacy and potency. As such we expect Xtend Endurance will still be a good seller throughout 2015.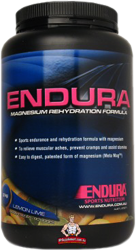 1. Endura Rehydration Performance & Low Carb Fuel
Endura is a popular Australian sports nutrition brand that has recently revamped their well known Endura range of sports electrolyte drinks. Originally having only one Endura Rehydration product, they have expanded their range to include two new products. One is a low carb version of Endura, while the other is a 'performance' geared version Endura with added sodium and a bit less potassium (in accordance with official Australian Institute of Sport guidelines). The release of the new Endura Rehydration Low Carb Fuel is a reflection of the growing trend for low carb products in endurance circles. New research has shown that varying degrees of carbohydrate restriction can produce superior endurance training adaptations, supposedly because of improved fat oxidation. Look out for these two products to make a big impact in the endurance supplements market segment in 2015.