Benefits of Gluten-Free Diet Overrated in Athletes
Certified gluten-free protein supplements are increasingly popular nowadays to the extent that one has to wonder if there has been a dramatic increase in the incidence of celiac disease. However, this is not the case. Rather, there is a perception among an increasing number of consumers that gluten-free is inherently more healthy. And with the likes of recent Australian Open tennis champion Novak Djokovic crediting a lot of his success to laying off the gluten, it's no wonder more and more people are interested in gluten-free alternatives.
This in turn has lead to a great range of gluten-free products in supermarkets, restuarants and cafes. But one can't necessarily blame the food industry as they are simply responding to demands of the market.
Elite and competitive athletes are another demographic that has seen a surge in demand for gluten-free products. The basic thinking is a gluten-free diet will lead to better health, particularly in the area of gastrointestinal health and inflammation. GI discomfort is a big issue among endurance athletes, particularly during exercise.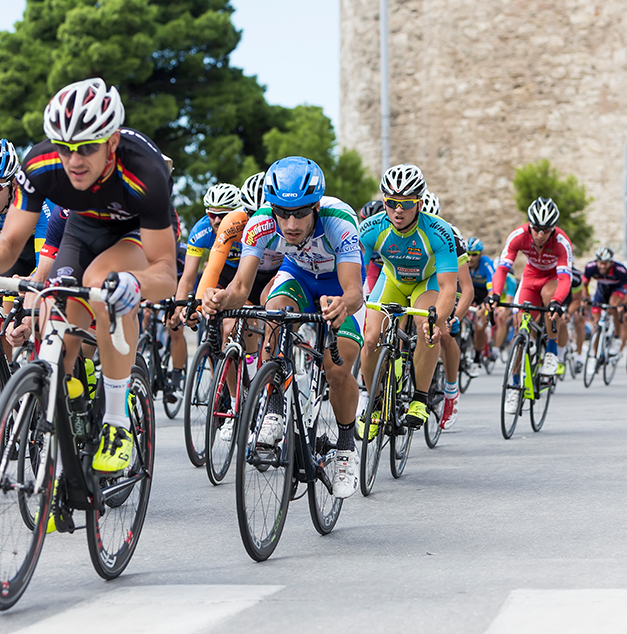 A world-first study by researchers in our own backyard (i.e. University of Tasmania) has explored the effects of a gluten-free diet in a group of accomplished cyclists' without celiac disease. The study was performed in a double-blind manner so that neither the researchers or subjects knew who was getting the gluten-free diet. The gluten-free diet was differentiated by specialised gluten-free food bars indistinguishable from a similar gluten-containing variety
The results might come as a surprise to many athletes and gluten-free health conscious consumers alike.
While the study only included 13 subjects and ran for just one week, it found there was no positive or negative effects on the athletes health and performance regardless of which diet they were on. The performance measure consisted of a 1-hour time trial, while health measures consisted of gastrointestinal symptoms, psychological well-being and blood markers of inflammation.
Would the findings differ if there was a much larger sample and the study ran for a month instead of a week? Who knows. But the takeaway message and concern from dietitians and nutritionist is that athletes and individuals may simply be thinking gluten-free, rather than thinking more broadly about a healthy diet and fuelling strategies appropriate for training and competition.
Supermarket shelves are full of gluten-free products such as biscuits, cakes and crackers, but overconsumption of these goods can pose a problem for many simply because of their sugar content. Likewise, its common to find gluten-free muffins or cake alternatives at your local café.
Celiac experts were careful to point out that this study does not imply that athletes with diagnosed celiac disease can incorporate gluten-containing products into their diet. It's more about the over self-diagnosis of celiac disease and gluten sensitivity. Formal diagnosis of celiac disease requires a blood test and then a small bowel biopsy which requires that one gets a referral from a GP to a gastroenterologist. Naturally most people don't go through with such testing and therefore rely on their own intuition about their need or lack thereof for gluten.
Lis D, et al. No effects of a short-term gluten-free diet on performance in nonceliac athletes. Med. Sci. Sports Exerc. 2015;47(12):2563–2570.