There's plenty of research making a sound case for hefty doses of beetroot juice improving performance for your average endurance athlete. But of the three most popular endurance sports (i.e. swimming, cycling, runners),swimmers are the only major group in which the effects of beetroot supplementation have yet to be formally studied. This is partly explained by the fact that it's much harder to measure different aspects of swimmers physiology whilst their swimming! The standard equipment used in studies is not designed to be used in water as well. That's what makes this particular study unique, because the researchers invented their own apparatus allowing them to measure parameters such as oxygen uptake and anaerobic threshold while swimming.
The supplementation protocol for the study involved 6 days of supplementation with a commercial nitrate-enriched beetroot juice providing a total of 5.5mmol or 341mg of nitrate per day. Subjects in the study were fourteen moderately trained swimmers of master age (average age 34.7 years) who were regularly involved in regional and national competitions and trained an average of 6.5 per week. Their training frequency ranged from 3 to 4 times/wk, with 3000–5000m distance covered each time.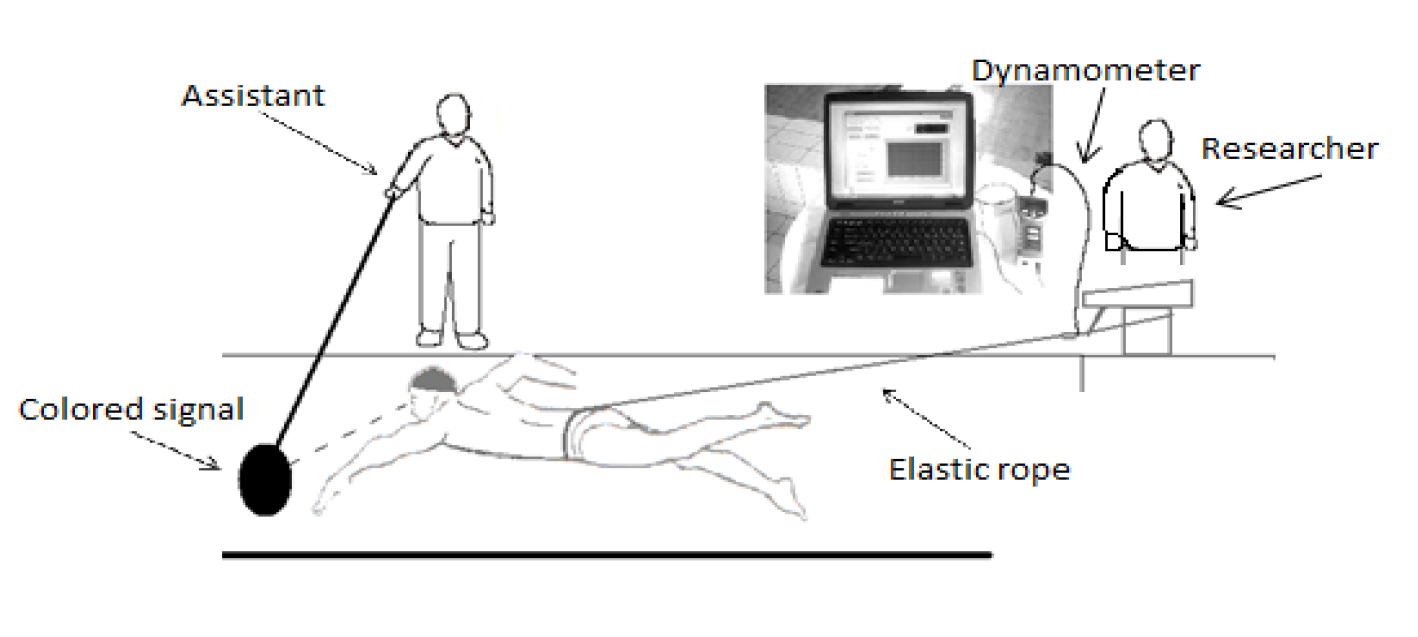 To test the ergogenic effect of beetroot, the researchers set up a innovative tethered swimming testing apparatus. As seen above, each swimmer had an elastic rope connected to them, which in turn was connected to a dynamometer that allowed measurement of force applied to the rope. To measure each subjects' VO2 during exercise, they used a modified face mask with a snorkel-like attachment connected to a portable metabolic device able to measure oxygen and carbon dioxide.
Using a simple before and after testing protocol, the researchers were able to show that 6 days supplementation with beetroot resulted in a significant increase in the workload swimmers could perform while exercising at anaerobic threshold. Like other studies with beetroot, the swimmers also exhibited a lower aerobic cost of exercise (i.e. less oxygen required to perform the same amount of work) after taking beetroot juice.
With positive studies on the ergogenic benefits of beetroot now published across the three most popular endurance sports, beetroot can now legitimately be called the triathletes' supplement!
Pinna M, et al. Effect of beetroot juice supplementation on aerobic response during swimming. Nutrients. 2014;6:605-615.