https://www.mrsupplement.com.au/axe-sledge-demo-day?variation=14904
Axe & Sledge Demo Day (1kg / 30 Serves Big Cherries)
Axe & Sledge
Supplements > Protein Powders > Carbohydrates
https://cdn.mrsupplement.com.au/resources/imgs/products/axe-sledge-demo-day.1629068032105.png
http://schema.org/NewCondition
http://schema.org/OutOfStock
AUD
https://www.mrsupplement.com.au/axe-sledge-demo-day?variation=14904
69.95
AUD
https://www.mrsupplement.com.au/axe-sledge-demo-day?variation=14905
Axe & Sledge Demo Day (1kg / 30 Serves Big Melon)
Axe & Sledge
Supplements > Protein Powders > Carbohydrates
https://cdn.mrsupplement.com.au/resources/imgs/products/axe-sledge-demo-day.1629068032105.png
http://schema.org/NewCondition
http://schema.org/InStock
AUD
https://www.mrsupplement.com.au/axe-sledge-demo-day?variation=14905
69.95
AUD
https://www.mrsupplement.com.au/axe-sledge-demo-day?variation=14906
Axe & Sledge Demo Day (1kg / 30 Serves Naked)
Axe & Sledge
Supplements > Protein Powders > Carbohydrates
https://cdn.mrsupplement.com.au/resources/imgs/products/axe-sledge-demo-day.1629068032105.png
http://schema.org/NewCondition
http://schema.org/InStock
AUD
https://www.mrsupplement.com.au/axe-sledge-demo-day?variation=14906
69.95
AUD

Demo Day
Carbohydrate Peri-Workout
Increase Energy Levels
Enhance Muscular Pumps
Boost Performance
Promotes More Efficient Recovery
In Stock

(0)
Write a review
Product
Q&A's
Reviews
Add To Cart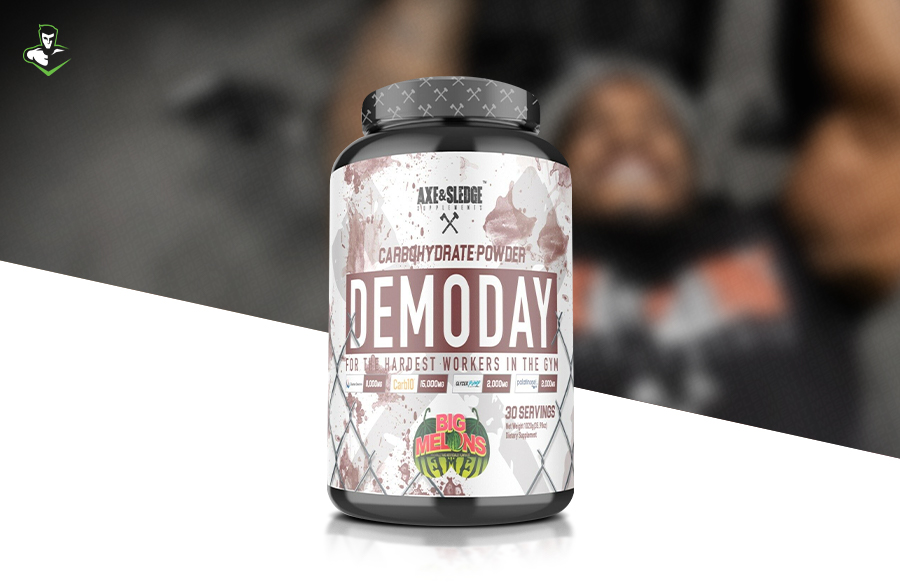 Axe & Sledge Demo Day is one of the most versatile carbohydrate powders on the market with four patented ingredients having elite athletes in mind.
Demo Day uses a combination of the following carbohydrates:
CARB10 - low glycemic carb derived from peas
CLUSTER DESTRIN - highly branched cyclic dextrin
PALATINOSE - a low glycemic carb derived from sugar beets
These low GI carbohydrates helps to negate large spikes (thus large crashes) in blood sugar levels. Demo Day is more than just a carbohydrate, it is an overall effective peri-workout, which means it can be taken either before, during or after workout and works best when timed accordingly with training.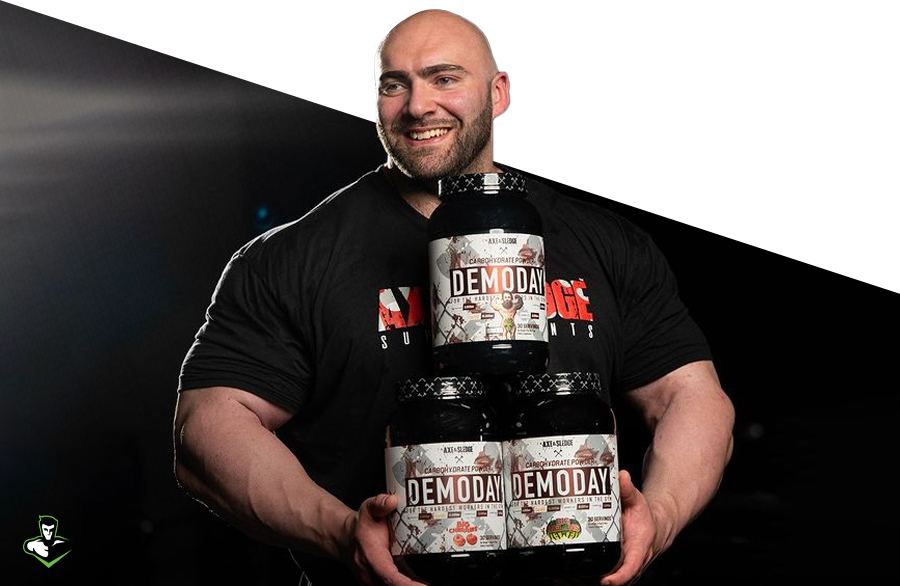 Q&A's
Ask a question about
Axe & Sledge Demo Day
Reviews


Based on reviews collected by
&
Write a review

Contact Us