https://www.mrsupplement.com.au/axe-sledge-daily-cleanse?variation=15031
Axe & Sledge Daily Cleanse (120 Caps / 30 Serves)
Axe & Sledge
Supplements > Health > Liver Support
https://cdn.mrsupplement.com.au/resources/imgs/products/axe-sledge-daily-cleanse.1633068164900.png
http://schema.org/NewCondition
http://schema.org/OutOfStock
AUD
https://www.mrsupplement.com.au/axe-sledge-daily-cleanse?variation=15031
55.95
AUD

Axe & Sledge Daily Cleanse
Body Cleanse & Detoxification Blend
Assist to Eliminate Toxins
Support Digestion
Improve Mood & Energy Levels
Promote Healthy Liver & Kidney Function

(0)
Write a review
Product
Q&A's
Reviews
Add To Cart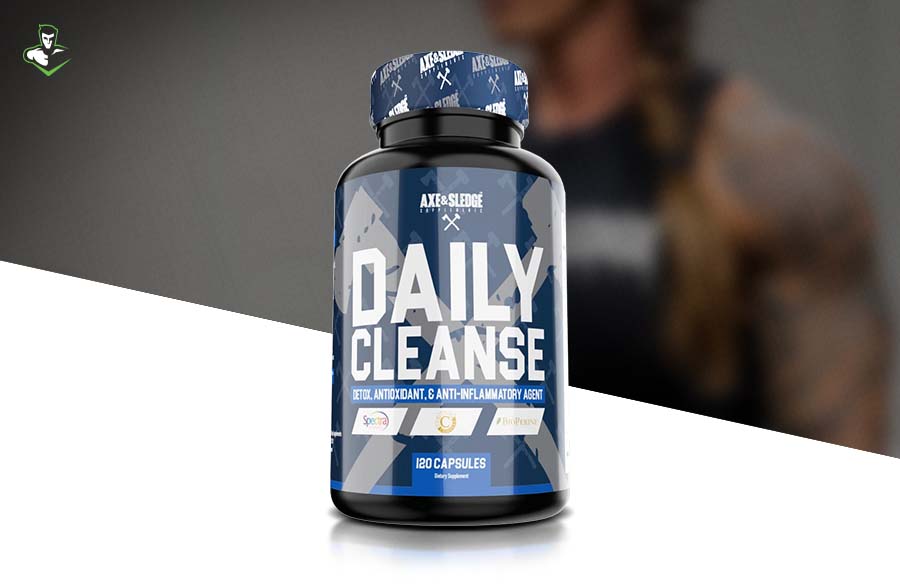 Axe & Sledge Daily Cleanse is a fully-loaded anti-oxidant, anti-inflammatory and detoxification supplement. The product uses an efficacious dose of natural plant extracts, antioxidants and 3 patented ingredients including:
Spectra™ - A full spectrum antioxidant made up of 29 different fruits, vegetables and herbs
Circumin C3® Complex - Standardized to contain atleast 95% circuminoids
Bioperine® - A high quality black pepper extract
Toxins are harmful substances that can not only negatively affect your health but your overall performance. This potent blend helps to rid your body of these toxins to the best of its ability.
Q&A's
Ask a question about
Axe & Sledge Daily Cleanse
Reviews


Based on reviews collected by
&
Write a review

Contact Us