https://www.mrsupplement.com.au/atp-science-ares?variation=13437
ATP Science Ares (90 Capsules)
Male focused hormone support. A test support & anti-stress supplement that may optimize natural testosterone levels, may enhance muscle building & recovery capacity & may boost libido, virility & energy levels.
ATP Science
Supplements > Testosterone > Tribulus
https://cdn.mrsupplement.com.au/resources/imgs/products/atp-science-ares.1578632317272.png
http://schema.org/NewCondition
http://schema.org/InStock
AUD
https://www.mrsupplement.com.au/atp-science-ares?variation=13437
89.95
AUD

Ares
Male Focused Hormone Support
Test Support & Anti-Stress Supplement
May Optimize Natural Testosterone Levels
May Enhance Muscle Building & Recovery Capacity
May Boost Libido, Virility & Energy Levels
In Stock

(1)
Write a review
Product
Q&A's
Reviews
Add To Cart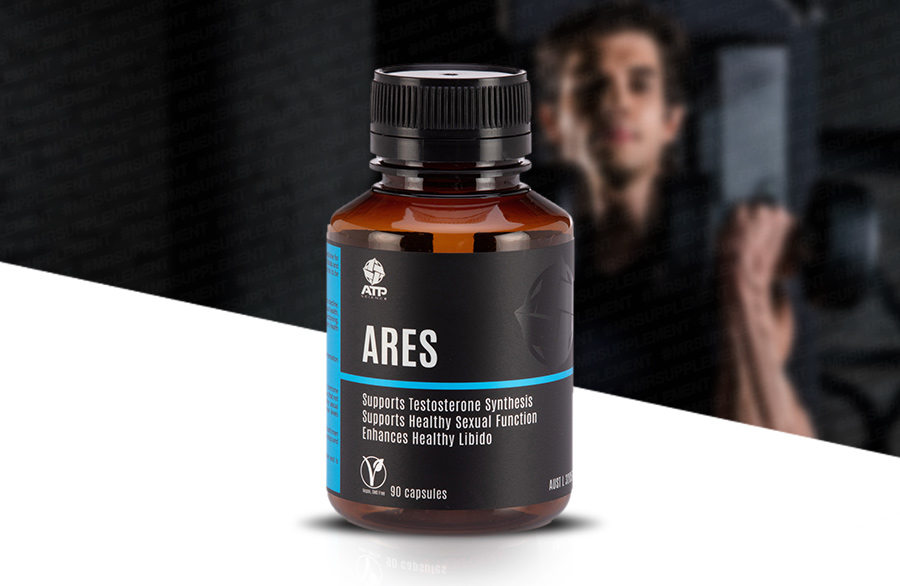 Ares by ATP Science is a testosterone support supplement containing traditional sterodial saponin ingredients including tribulus terrestris, fenugreek, panax ginseng & nettles. Designed for males Ares is available in easy to take convenient capsules. ATP Science have combined the good stuff in the precise ratios. Get the results you expect and deserve.
Q&A's
Ask a question about
ATP Science Ares
Reviews

Great

Based on reviews collected by
&
Write a review

ATP Science Ares
ATP Science Ares
ATP Science Ares
90 Capsules
First 2 weeks on these and I noticed an improvement to my strength and recovery times these are great but wish they had just a little bit more to offer.
Collected via Trustpilot
Next Page
Contact Us