https://www.mrsupplement.com.au/animal-nitro?variation=12424
Animal Nitro (44 Packs)
Animal Nitro is the ultimate amino anabolic stack whether you're dieting, bulking or maintaining. Animal Nitro can help keep energy levels up as some of the aminos in Nitro have the ability to be oxidized (used to energy). The aminos in Animal Nitro can also exert anti-catabolic effects, helping to preserve lean mass during calorie-restriction. Gainers can also use Animal Nitro. With Animal Nitro, they can get key aminos delivered fast without all the extra calories.
Animal
Supplements > Amino Acids > Amino Acid Blends
https://cdn.mrsupplement.com.au/resources/imgs/products/animal-nitro.1529536810200.png
http://schema.org/NewCondition
http://schema.org/InStock
AUD
https://www.mrsupplement.com.au/animal-nitro?variation=12424
79.95
AUD

Animal Nitro
The Essential Anabolic Amino Stack, Tablet Packs

Rich in Uncoupled Essential Amino Acids (EAA's)
4600mg of BCAA's
Maintain Nitrogen Balance
Faster Muscle Recovery & Supported Energy Levels
In Stock

(2)
Write a review
Product
Q&A's
Reviews
Add To Cart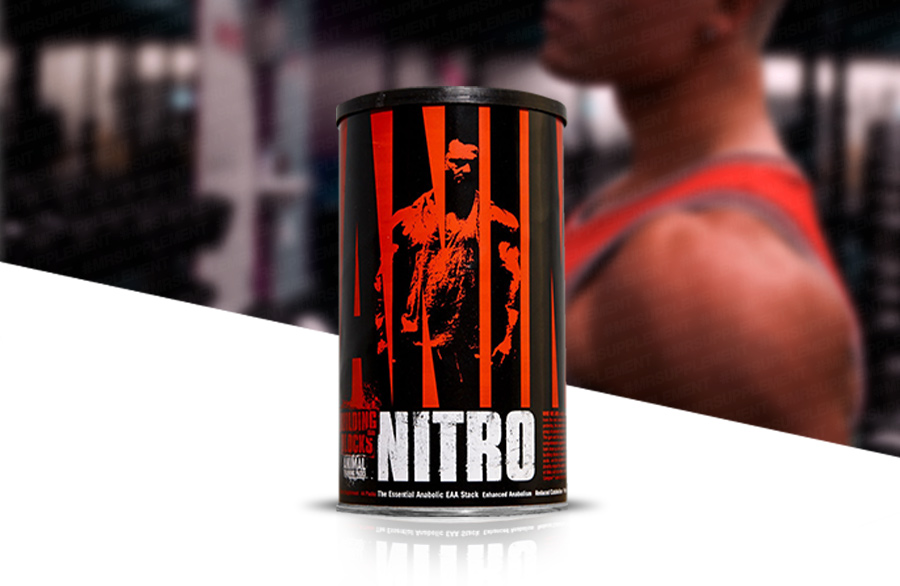 Animal Nitro is the essential anabolic stack perfect for the toughest workouts. Recovery is the name of the game. You're only as good, as you can recover. The hardest workouts, the heaviest weights, the strictest diet program, all mean very little if you can't rebuild and repair torn down muscle tissue, bigger and stronger than before. The weights are only a catalyst. Protein and amino acids, when processed correctly and efficiently, can trigger the development of the bigger and stronger muscle tissue.
By now, you know the value of amino acids. Aminos are the basic building blocks of muscle. Aminos can also trigger anabolism, the cornerstone of muscle growth. There are nearly two dozen amino acids, but only a select few are absolutely "essential" for igniting the anabolic drive, as the research has shown. Not surprisingly, these key essential aminos (EAA) are the same ones found in human muscle.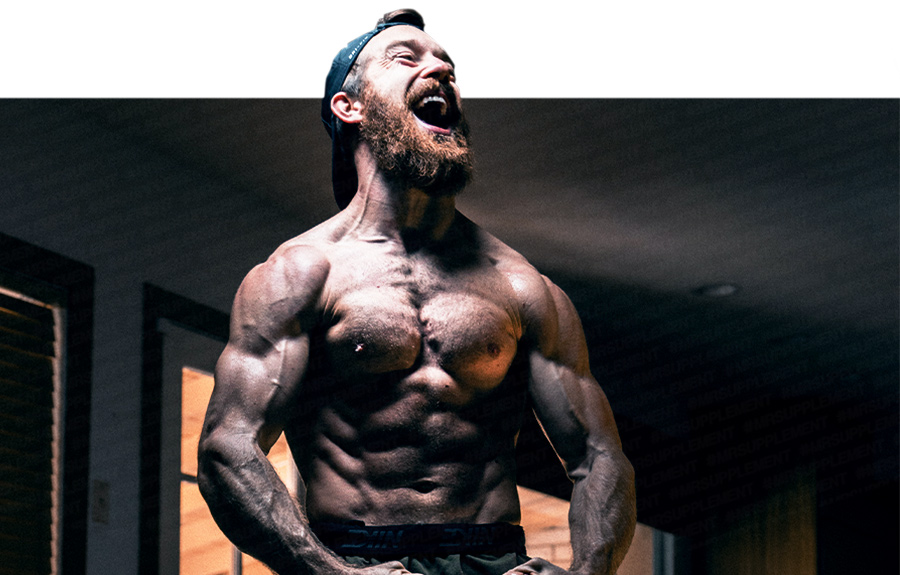 Animal Nitro is the first and only supplement that contains the correct ratios of those aminos based on human muscle protein itself—the Human Muscle Protein Complex (HMPC). HMPC consists of special uncoupled aminos exclusively (those that are free of the chemical bonds that can limit maximum utilization). By using only 100% uncoupled aminos in HMPC, Animal Nitro delivers a precisely controlled dose of aminos that are targeted to efficiently enter systemic circulation. And that's where the muscle-building transaction is paid in full.
Each pack consists of a measured 6,000 mg dose of uncoupled aminos. Once ingested, they quickly form a special bolus (a protective mass) that allows them to efficiently bypass the liver. Once past the liver, this bolus enters systemic circulation, where they can exert their powerful effects. When combined with serious resistance training, Animal Nitro can actually help your body deliver more nutrients to your working muscles, recover more quickly, and build new muscle mass by enhancing protein synthesis, improving net muscle protein balance, and preventing muscle breakdown.
As no-nonsense as the no-bullshit Animal line of bodybuilding supplements gets, Animal Nitro is the truth. Simple packs of nine white capsules, loaded to the hilt with power-packed essential amino acids. Gram for gram, nothing is as pure, as efficient, as potent, and as effective as Animal Nitro. It's the gold standard among amino-based formulas, and the forerunner in EAA supplementation. Place the building blocks in the proper place, and watch your structure grow in stature. One workout, one meal, one pack of Animal Nitro at a time.
Q&A's
Ask a question about
Animal Nitro
Reviews

Great

Based on reviews collected by
&
Write a review

Animal Nitro
Animal Nitro
Thought I would rate as the last guy rated the free shirt instead of product.

Definitely recomend as I saw noticeable results after first cycle.

Stacked with animal pak and cuts and had my best cut in years.
Animal Nitro
Animal Nitro
Animal works well.. dont take it 45 mins before a workout... youll have an anxiety attack... after only..

Wasn't impressed with the free shirt..
called mr.supps... rude snowflake girl on phone said" it only comes in that size, so too bad"...
Bulk up! Size of shirt XXXL.
I weigh 90 kgs. Not 190!!
If you took the maximum of each stack ( recommended on the drums) and the builder pills..
i would be 190 kg's in 6 months...at my funeral..

But seriously, good stuff....
Collected via Trustpilot
Next Page
Contact Us