Amino acids are often called the "Building Blocks of Protein" because the body makes proteins by putting specific combinations of amino acids together into long chains. Amino acids are therefore essential for maintenence, growth and development within the body.
The body can make about half of the amino acids it needs, but there are nine amino acids are condsidered essential and must be obtained through the diet. In addition, there are a number of amino acids that have roles secondary to their incorporation within a protein.
Amino acid supplements can be a great way to address these requirements and make sure you're getting enough of what you need, when you need it.
Amino Acids Uses
Many amino acids have non-proteinogenic roles - That is, they do other jobs aside from forming protein in the body. Some of the major amino acids and their roles are:
Glutamine: Used to transport nitrogen around the body. High glutamine levels can protect against muscle degredation, and it can boost the immune system. Glutamine makes up over 50% of the free amino acid pool in the muscles of bodybuilders, and is easily depleted after exercise.
Leucine: Leucine is the most important of the Branched Chain Amino Acids (BCAAs). Leucine stimulates the body to lay down more muscle, and prevents muscle loss. It has also been reported to increase strength, assist clarity and focus, and to assist glucose metabolism.
Isoleucine and Valine: Along with Leucine, these are the other two BCAAs. BCAAs are essential amino acids, and supplementing with BCAAs can speed muscle recovery and enhance strength and muscle growth. Arginine: This amino acid is the precursor to nitric oxide in the body. Nitric oxide is a vasodilator that opens blood vessels and can give the "pump" that many bodybuilders seek. It has also been implicated in strength, endurance, and may increase levels of growth hormone.
Glycine: Glycine has anti-inflammatory properties, and is great after a workout to ease muscle soreness and promote muscle growth. It also improves the absorption of creatine and carbohydrates into the body.
Lysine: Lysine is an essential amino acid which is thought to promote the levels of human growth hormone. It is a common inclusion in HGH boosters (1).
Amino Acid Supplements Reviewed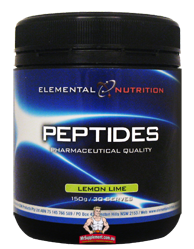 There are many supplements on the market containing a mix of amino acids, designed either as a general boost, or to support specific functions. Here are some of the best available.
Elemental Nutrition Peptides: Studies have shown that the body absorbs small chains of amino acids, known as "peptides", at a faster rate than single amino acids (2). This advance in technology has been grasped by Elemental Nutrition to produce an extremely fast acting blend of amino acids. This whey-based supplement is rich in BCAAs and Arginine peptides.
Optimum N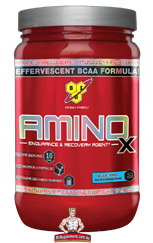 utrition Amino Energy: This well formulated supplement blends essential amino acids with energy boosting extracts like green tea and green coffee, and non-proteinogenic aminos like cell volumising taurine and citrulline, an NO booster and arginine precursor. Optimum Amino Energy would be great before a workout.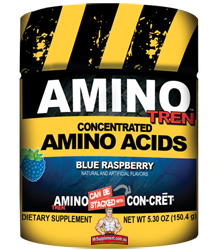 BSN Amino X: Amino X combines the BCAAs with Taurine, Citrulline, and vitamin D to produce a great mix of ingredients that is great for recovery, or even during a workout. This is one of the only effervescent sports supplements on the market.
MusclePharm Amino 1: This is a great intraworkout or recovery product from MusclePharm, one of the market leaders in the supplement world. This no-nonsense formulation contains electrolytes, vitamins and botanical extracts along with a solid dose of BCAAs.
ProMera Amino Tren: Amino Tren contains a blend of essential amino acids and taurine alongside electrolytes, essential strength promoting vitamins and minerals, and caffeine for energy. This is a greaat pre-workout that delivers nutrients when they're needed.
(1) Essentials of Sports Nutrition and Supplements, p. 474 - 498
(2) Adibi SA. Intestinal transport of dipeptides in man: relative importance of hydrolysis and intact absorption. J Clin Invest.1971; 50 (11): 2266–2275.