7 Fail Safe Tips to Bust Plateaus

Have you heard the story about Big Dave? He used to be that trainer everyone admired, because it seemed as though he was making gains each and every single week. There didn't seem to be a week where he wasn't lifting more or gaining some serious muscle and size. But one week, the gains stopped. Thinking it was just a once off, he continued with his usual training and diet regime. The very next week though, he was still the same size and couldn't lift any more than the previous week. This continued for the next few weeks until finally, he was no longer seen at the weights area. Rumour has it, he's now known as Small-to-Medium Dave. Does this situation sound familiar to you? It turned out that Big Dave suffered what's known in bodybuilding and training circles as the dreaded "Plateau". In other words, he hit a wall where he just couldn't seem to lift any more weight or gain any more muscle.
Sometime in a trainer's life and often more than once, he or she will find that their results have just stagnated. For many people, this level becomes the new norm and they settle. But this doesn't have to be you. Here are 7 sure fire ways you can bust that plateau and continue on your path of growth:
1. Constant Change
While the common 4-6 week program is still the cornerstone of training protocols, when you've advanced into an intermediate to advanced trainer, these rules no longer apply. While longer, more structured programs makes it easier to keep track of your progress, it can be boring and not enough stimulus to drive muscle growth. Mixing up the program on a weekly basis might just be the cure to your plateau. The Y3T (Yoda Three Training) is a popular method of training, which mixes things up quite readily. For example, your first week will be heavy compound exercises for 6-10 reps. Week 2 will be compound and isolation exercises of between 8-12 reps while Week 3 will be all out, high intensity, high volume work of 15 reps coupled with dropsets and supersets. Performing a program like this for 3-4 weeks will help to rev your muscles up to grow and grow.
2. Time Under Tension
So many people tend towards lower rep ranges as a way to break out of plateaus and reboot their muscle growth capacity. But the opposite strategy might just be the better option. Time under tension is an important factor of muscle growth and simply doing 3-5 reps just doesn't cut it. It can certainly assist with strength gains, but when it comes to forcing hypertrophy, you might want to go anywhere towards 15-20 reps. Especially for smaller accessory muscles. Following on from the previous point, you might want to slot in a couple of higher rep sets in between strength style sets just to provide an extra stimulus to the muscles.
3. Mind Muscle Connection
You've probably heard the term "Mind Muscle Connection" spoken every so often whilst watching bodybuilding and training videos, but have never really employed it in your training or understood it. The Mind Muscle Connection (MMC) is one of the most crucial aspects of what separates the men from the children. The majority of top level bodybuilders will tell you just how important the MMC is when it comes to building muscle size, symmetry and form. When you work out, especially with larger muscle groups, you'll find that accessory muscles come into play. While it may mean you can lift more, it also means that the tension is spread throughout the main and accessory muscles resulting in less than desired growth stimulus. By really focusing on the tension and maintaining that tension on the main muscle, rather than on the weight; you'll find that your muscle development will be all the better for it.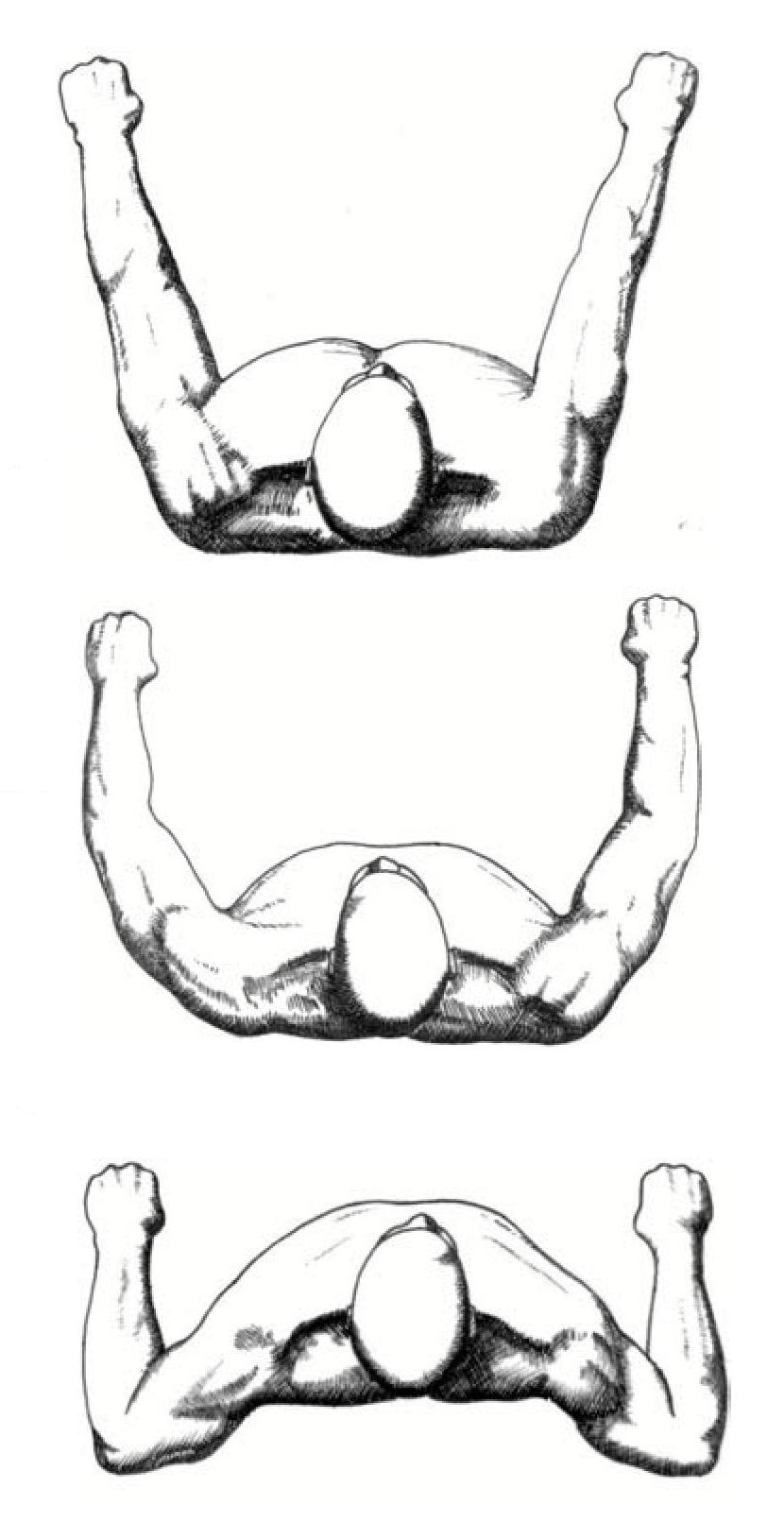 4. Target Your Weaknesses
When it comes to building muscle and progressing with your lifts, it could be certain factors that might be inhibiting you. For example, with a bench press, people tend to fail at certain parts of the lift such as the sticking point, the lockout position at the top or midway. In order to advance further, you have to address these issues. Find out what your weak spots or muscles are and target them with some extra exercises, sets and reps. Soon, you'll find yourself conquering your lifting deficits and your plateau.
5. Challenge Yourself With Giant Sets
Similar to point 2, giant sets are a fantastic and brutal way to put some extra pressure on your muscles and arouse it from its slumber. Giant sets are a method of training whereby you pick a lighter weight (roughly 50-70% of your 1RM) and perform 3, 4 or 5 exercises back to back with only a short break or no rest at all. Employing a giant set for each muscle group is a quick way to finish off your session strong and ensure nothing but growth for the muscles involved.
6. Rethink Your Exercises
One of the core factors driving the development of a plateau is adaptation. Your body simply adapts to the exercise and the stimulus. As such, it's important to rethink the type of exercises that you do. Yes, squats, deadlifts and bench press are the foundation exercises of almost every single program, but the training world is not black and white. Utilise other similar lifts such as front squats, cable presses and sumo deadlifts or completely different and novel exercises to drive growth and to prevent adaptive processes. Even using plyometric options and body weight exercises can be enough to break the cycle your muscles are used to.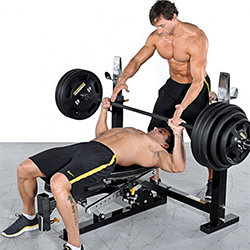 7. Get Yourself A Training Partner
Although self motivation is an important driving factor for continued optimal performance, it does pay to have others motivate you. Self motivation is a tiring process, so having a decent training partner who is ready to get in your face or provide encouragement just before you fail, can help you push out some extra reps and get that extra bit of work your muscle needs to grow. If you don't have a dedicated training partner, say "Hi" to a fellow trainer and build some rapport. Your gains will thank you later.
Say Goodbye to Plateaus
Remember, even the best bodybuilders and trainers will hit a plateau sometime in their lifting career, but with the right tips such as the ones above, you'll be minimising the time spent in the plateau and maximising your growth.