10 Ways You Know You're a Bodybuilder

Let's face it, being a bodybuilder isn't easy. Every day you face struggles that mere mortals would know nothing of. You train hard, you diet hard, and you make gains, but that's only scratches the surface of your life. These are 10 ways you know you're a hardcore bodybuilder

1. Dressing stylishly is next to impossible
Have you been clothing shopping recently? Everything is slim fit this, skinny jeans that. As an avid bodybuilder, you know that it is next to impossible to get a pair of modern jeans past your calves, let alone all the way up. Nothing fits, and things that do make you look like a tent. T-shirts and baggy shorts are your only friends. Want to look sharp for a formal event? Pfft, good luck with that. Unless you get your suits tailor made, you're going to look like that picture of Ronnie Coleman in his pimp suit.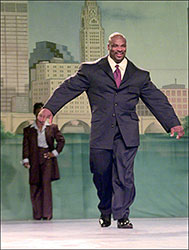 2. Your fridge holds enough food to feed a family of 12
Meal prep is hell. You stay up late slaving over a hot stove cooking and rationing your chicken breast. Then you shove it all into your fridge. It doesn't take long before you realise it looks like the freezer section of your local supermarket, filled with ready to eat meals, except your meals are for gains and not lazy folk. For the average person, it would take weeks to go through this volume of food, but for you, it's for Wednesday. Don't get me started on the food bill..
3. You face judgement everyday
Every day, you get asked some seriously stupid questions. These include, but are not limited to "you know girls don't like overly muscular guys?", "aren't you big enough?". What these people fail to recognise is that bodybuilding is an art, it's about turning the human body into a canvas, to push your limits, and to better yourself. You're not doing it for the chicks, you're doing it for  yourself.
4. Your pantry looks like a supplement shop
Creatine, pre workout, glutamine, BCAAs, fish oil, multivitamins, you've got it all. In fact, that bag of protein powder you have is so big that it looks like a pack of dog food.
5. You have an encyclopaedic knowledge of food
You know how many calories, carbs, fat, and of course, protein each item of food has, off the top of your head. You scrutinise everything that goes into your body. You can't join the boys on a pizza night, because every slice of Super Supreme from Pizza hut has 204 calories, 24 g carbs, 8 g fat, only 9 g protein and you're on a cut.
6. You have at some stage thought of competing
After a few years of epic gains, you think, "maybe I should compete". But you notice you're delts just aren't capped enough, you're not happy with your definition either. Maybe next year. This year, you'll settle for Stereo.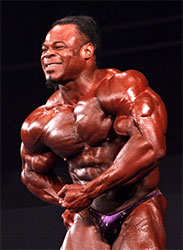 7. You love and hate Mr Olympia
Around September of every year, you get really pumped up for your favourite bodybuilding competition, Mr Olympia. You tune in and stream it live from your computer because you're a fan. But almost every year, you find yourself disappointed with the results. Most recently, you have yelled at your computer screen the phrases "KAI GREENE!" and "ROBBED!" in some way, shape, or form. Most likely, it'll happen again next year too.
8. Everyday activities are needlessly difficult
You find it hard to scratch the back of your neck, everyone's up in your space when taking public transport, and taking a phone call requires some creative juggling. But not to worry, you're resourceful and resilient, you always find a way.
9. Quite often you walk funny
Yes, your thighs are huge, you almost have a waddle going. But more importantly, yesterday was leg day. This means you look like a drunken infant when you try to negotiate a set of stairs.
10. Your YouTube recommended feeds is full of bodybuilding videos
Your life is so devoted to bodybuilding, even YouTube knows about it. As soon as you open any social media website, you're feeds are flooded with fitness and bodybuilding posts. But maybe today you don't want to watch any CT Fletcher and you're getting sick of seeing ads for a certain channel, whose name has something to do with quick ways to get visible abdominals. Maybe you'll just watch some cat videos instead.