Protein Explained
Protein for Muscle Building
The most important aspect of building muscle is protein. Without adequate intake of protein, building lean muscle becomes nearly impossible. It is important to understand the differences between complete and incomplete proteins, and where to find the best sources in order to achieve success in your bodybuilding goals. A complete protein can be defined as one in which contains all of the essential amino acids. The best complete protein sources available are milk, eggs, chicken, fish, cottage cheese, ground meat, steak and turkey. Turkey is one of the leanest meats available as it contains next to no fat making it an incredibly rich protein source.
Incomplete Proteins
An incomplete protein can be defined as one in which lacks several of the key amino acids. Vegetable proteins, such as nuts, beans, soy milk and tofu fit the incomplete profile. It is not to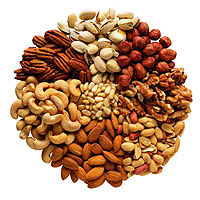 say that incomplete protein sources should not be consumed, however, they are insufficient in their amino acid profile and therefore the aim should be to seek protein from complete protein sources.
Protein Frequency
All meals consumed throughout the day should contain a rich protein source. Eating frequently, 6-7 meals per day, allows the body to stay in an anabolic state. This is ideal for the growth and regeneration of muscle tissue. Try to consume a good quality source of protein every 2-3 hours throughout the day. For most this is nearly impossible due to work commitments, however, there are small considerations that can be made in order to ensure protein intake is adequate. A good quality protein shake may be consumed in place of a solid meal, although not ideal, at least this will ensure that protein intake is not sacrificed throughout the day. A tip that will increase protein content of the shake is to use skim milk to mix as opposed to water. Always carry snacks such as nuts, canned tuna or salmon, cottage cheese, yoghurt etc anything that can be easily consumed on a busy schedule.
Harris, R., Real Bodybuilding: Muscle Truth from 25 Years in the Trenches