Meal Replacement Protein Powder
Quick Summary Points
Meal replacement protein powders are convenient sources that are readily available to busy people.
They make an easy way to complement a balanced diet but should not replace a healthy diet.
Can be taken at any time of day.
May benefit health by improving general health, weight control or maintaining lean body mass.
What is a Meal Replacement Protein Powder?
Meal Replacement Protein Powders (also known as MRP's or the bodybuilders fast food). Nothing says 'potential blow out' like a hungry athlete on the run. When we're busy, it's much harder to plan satisfying meals that contain all the essential nutrients needed to complement a tough workout. Good nutrition is vital for faster recovery times, a strong immune system, stronger muscle growth and maintaining strength. Meal replacement protein powders are a fast and effective way of maintaining balance, without exposing your best laid training plans to the hidden simple carbohydrates and saturated fats so often found in the food that's readily available to busy people.


Best Meal Replacement Protein Powder
Of course, food in its best form is packed with the vitamins and minerals, proteins and carbohydrates that the body needs. The only trouble is, with the over processed foods of today, reduced ratio of raw to cooked food and depleted soils, many people are found deficient in the nutrition department. For instance, digestive enzymes are powerful tools used by the body to digest and absorb the nutrients from food. Without them, it's common for people to suffer from digestive disorders such as irritable bowel syndrome (IBS) or have a reduced capacity to absorb nutrients. The best meal replacement supplements are packed with digestive enzymes ad fibre that not only increase digestive health, but also enable the body to absorb as many nutrients as it can from the formula.

Many people who undertake rigorous training programs need a high calorie diet and it can be just downright difficult to train with all that food in your system. For many athletes, meal replacement supplements are an easy way to complement a balanced diet (and here we should note that meal replacements are a supplement to a healthy diet, not a healthy diet within themselves). A study by the Human Performance Laboratory of Ball State University in Indiana1 showed that a using a protein/carbohydrate supplement before and after training encouraged protein synthesis soon after and that metabolic and hormone responses are altered also.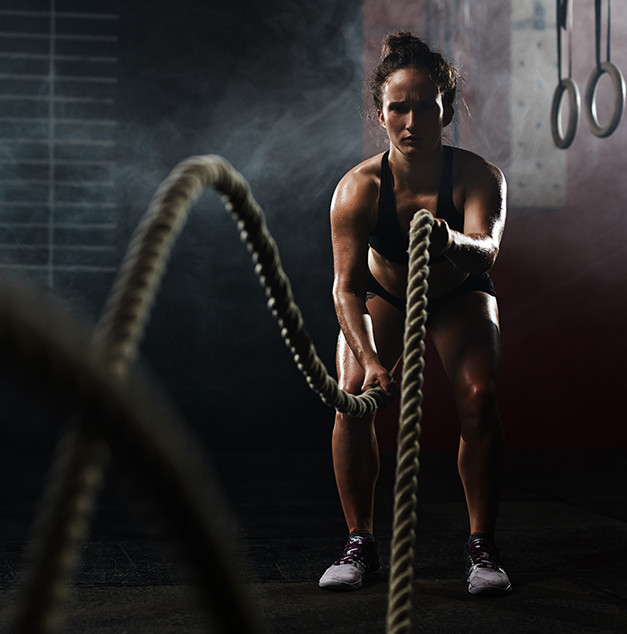 Meal Replacement Protein Powder Benefits
Most consumers enjoy meal replacement supplements because of the convenience. They are quick and easy to prepare. Some meal replacement shakes contain certain nutrients that can keep you satiated which is perfect for those watching their weight. Additionally, meal replacement supplements can also help with appetite control, reduce calories and maintain weight. Moreover, research has shown that high protein meal replacements can help you maintain lean body mass (lean muscle).
How to Stack Meal Replacement Protein Powder
They stack well with almost all other supplements including pre workout supplements, intra workout supplements and post workout supplements. Using a shaker bottle along with the powder makes them especially convenient for people on the go.
Meal Replacement Protein Powder Side Effects
Certain meal replacement protein powders can pose mild side effects which may include gastrointestinal distress, bloating, gas or fatigue. Although these adverse effects are minor, and you do continue to experience these effects, you should discontinue use of the product.
Meal Replacement Protein Powder Verdict
Meal replacement protein powders are convenient supplement sources that can be used by anyone and can be taken at any time during the day. Users may experience a variety of health benefits including improving health, increase weight loss and maintain lean body mass. They are usually sold in powder or bar form and come in a variety of flavours. Some are sold as convenient sachets of individual serves, while others come in bulk containers. The ratio of protein to carbohydrate varies a great deal, so it's worth checking this first. Depending on your needs, you may require a higher carbohydrate ratio to increase energy levels & bulk, or a lower carbohydrate level if you want to keep weight down adding only lean muscle.
Kraemer WJ, Volek JS, Bush JA, Putukian M, Sebastianelli WJ. 'Hormonal responses to consecutive days of heavy-resistance exercise with or without nutritional supplementation.' J Appl Physiol. 1998 Oct;85(4):1544-55.